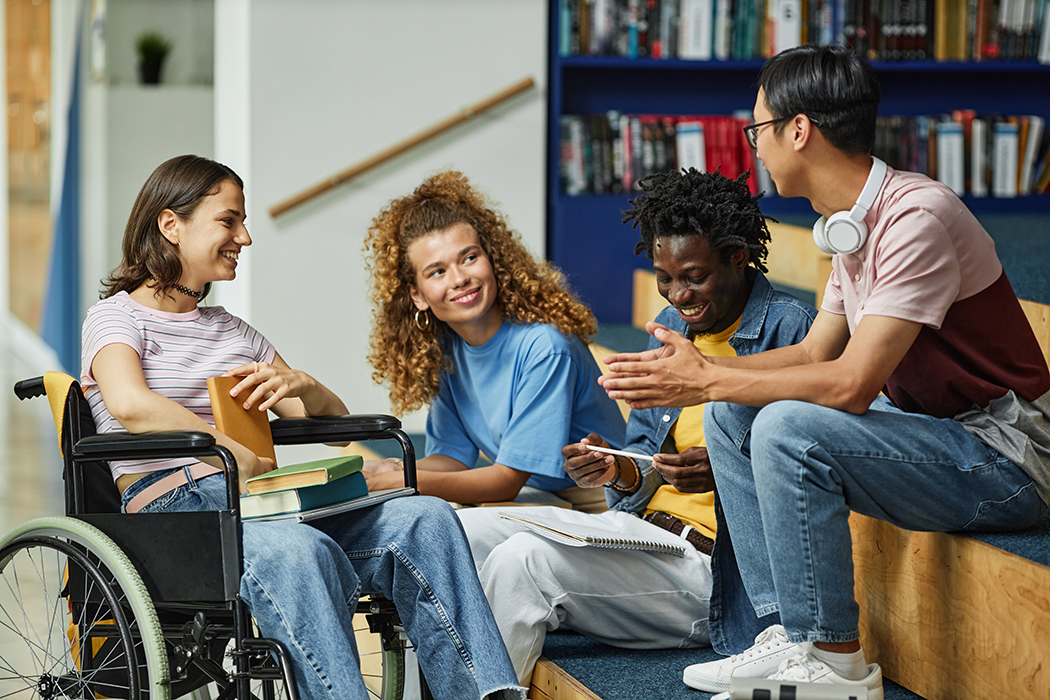 Panel discussion to address ableism as an 'undiagnosed malady'
August 30, 2023 —
Ableism and its effects on health care and health education will be the focus of a virtual panel discussion on Sept. 18, hosted by the Rady Faculty of Health Sciences.
The event will be presented via Zoom by the faculty's Office of Equity, Access and Participation (formerly Equity, Diversity and Inclusion) and College of Rehabilitation Sciences, along with UM's Office for Equity and Transformation and Interdisciplinary master's program in disability studies.
Part of the College of Rehabilitation Sciences' Listen Up Speaker Series, the one-hour event is a conversation between Dr. Nancy Hansen, professor and director of the interdisciplinary master's program in disability studies at UM and Cade Kuehl, research assistant with the Office of Equity, Access and Participation.
The conversation will be based on a Canadian Medical Association Journal article published in April 2019 titled "Ableism: The undiagnosed malady afflicting medicine." A Q&A session will follow.
The article was written by Dr. Heidi Janz, core faculty member and associate adjunct professor with the John Dossetor Health Ethics Centre at the University of Alberta. Janz, who has cerebral palsy, specializes in disability ethics, critical disability studies and research-based drama. She is an active disability-rights advocate at the national level, as well as a writer, playwright and filmmaker. Her creative work focuses on making the experiences of people with disabilities accessible to audiences made up of both people with disabilities and people who are temporarily able-bodied.
The event organizers said ableism excludes people with disabilities from fully participating in, benefiting from, and contributing to society. UM complies with the Accessibilities for Manitobans Act, they said, but needs to do more to identify, address and dismantle ableism.
"The relationship around ableism is not well understood. This conversation is a great place to start," said Hansen, a graduate of the University of Glasgow and co-editor of the Routledge History of Disability and Untold Stories: A Canadian Disability History Reader.
"We need transformational change," said Valerie Williams, director, equity, access and participation for the Rady Faculty. "These conversations are the beginning, to raise awareness and see change in attitudes and behaviours."
The panel discussion is open to all Rady faculty members, staff and learners. See the event listing for more details.