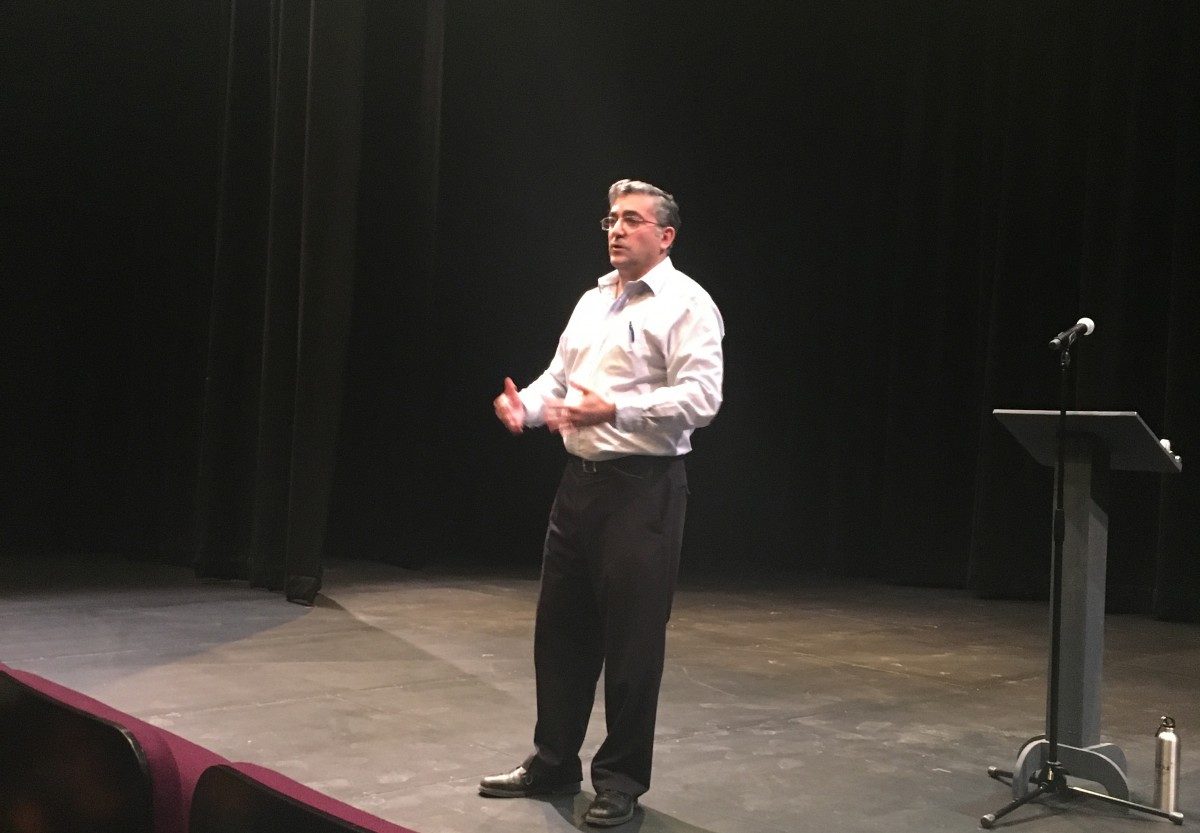 Outstanding professor, outstanding talk
2016 Outstanding professor award recipient gives public talk on Latin America during the Cold War
April 5, 2017 —
Each year, the recipient of the Outstanding Professor award gives a public lecture on a topic of their choice relevant to their research program. This year the award recipient was Jorge Nállim, an associate professor of history, who gave his talk entitled Cultural Networks and Politics in Cold War Latin America. Nállim received the award during Arts Celebrating Arts, the annual luncheon held as part of Arts Homecoming, in September 2016.
The Outstanding Professor award is given to a professor in the Faculty of Arts who has best demonstrated excellence in teaching, outstanding research, and who has an exemplary record of service. The citation for Nállim's award stated, he "has consistently pushed boundaries in these three areas, and has done so with a strong commitment to collegiality."
His talk gave an overview of the situation in Latin America during the period following the fall of Peronism and the rise of communist and anti-communist thought in the region. The talk provided a lively opportunity to consider the place of people during the decades long period of tensions between the United States and the USSR. The talk was followed by a question and answer period which provided attendees an opportunity to engage directly with the research being done by Nállim.
Nominations for next year's Outstanding Professor are due by May 15, 2017, the award information and nomination form can be found on the award webpage. The winner will be announced over the summer, and will receive their award during Homecoming 2017.