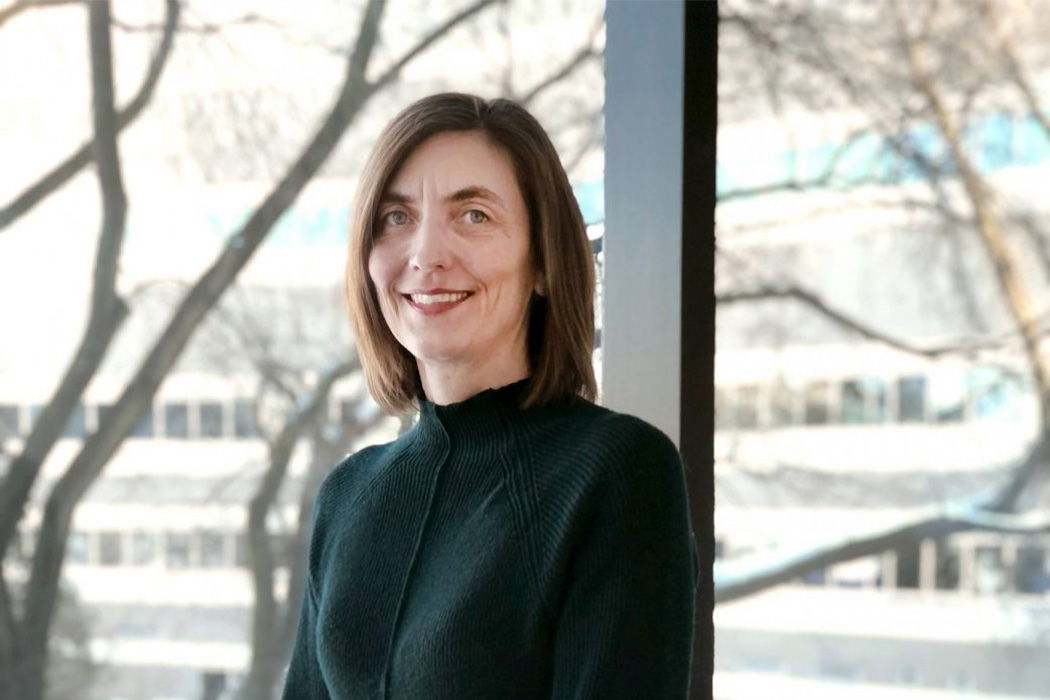 Optimizing the Team
July 7, 2022 —
Sheri Dyck [B.Sc.Pharm/96] remembers a pivotal moment from her UM pharmacy education.
"Very early on, one of the professors explained the role of a hospital pharmacist – that you would be part of an interprofessional team and collaborate on patient care," Dyck recalls. "That was really appealing to me.
"Then in my fourth year, I did a rotation at St. Boniface Hospital and I just loved it."
Teamwork in a complex health-care environment was such a good fit for Dyck that she has spent her entire career as a hospital pharmacist. She has 25 years of experience at St. Boniface Hospital, where she has risen through the ranks and since 2014 has held the top job in the pharmacy department: program support manager.
"It can be intense and demanding," says the lifelong Winnipegger. "I enjoy rising to that challenge."
Dyck, a firm believer in giving back to UM, sits on the College of Pharmacy's interprofessional education committee and recently gave a virtual speech at Homecoming. "It's important to help support the next generation of pharmacists," she says.
Her department at the hospital includes about 84 employees: 42 pharmacists and a similar number of pharmacy technicians and assistants who make up the drug distribution staff. We recently spoke with Dyck about her role.
What exactly does a hospital pharmacist do?
The clinical role of the pharmacist is to work with the physician to develop the medication plan for each patient. On most wards, the pharmacist will go on rounds with the care team. The physician often asks the pharmacist for recommendations on medications and doses.
A pharmacist reviews every prescription for appropriateness and makes sure that when a patient is discharged, they understand their medication plan. The preparation and delivery of medications is done by the drug distribution team, with pharmacist supervision.
You have earned Lean Six Sigma Green Belt certification and had training in the hospital's current management system. How do you apply that training?
The goal is continuous improvement of our daily work to remove defects, reduce waste and provide the most value to our patients. We try to streamline processes like our preparation and delivery of medications and our inventory management. We set targets and have daily huddles.
One of my biggest "a-ha's" as a manager was that my role is really to remove barriers for my staff. It's not to micromanage them. It's about empowering them to solve problems and improve processes. They are the experts in their daily work.
I'm passionate about optimizing all the roles on the pharmacy team. The more we can expand the pharmacy technician role, for example, the more time pharmacists have for monitoring and optimizing patients' drug therapy.
How has the pandemic affected your team?
We've had to stay up to date on the treatments for COVID-19. As new medications become available, we need to learn about them and help the care team use them safely. We have to make sure we have the correct medications in stock.
Things have changed quickly and the pandemic has been exhausting, but the contribution we've made to the health-care team and system has been very rewarding.
The hospital pharmacists have also met the challenge of immunizing patients against COVID-19. It was instilled in us at university that the profession is always evolving, and that we will change with it.