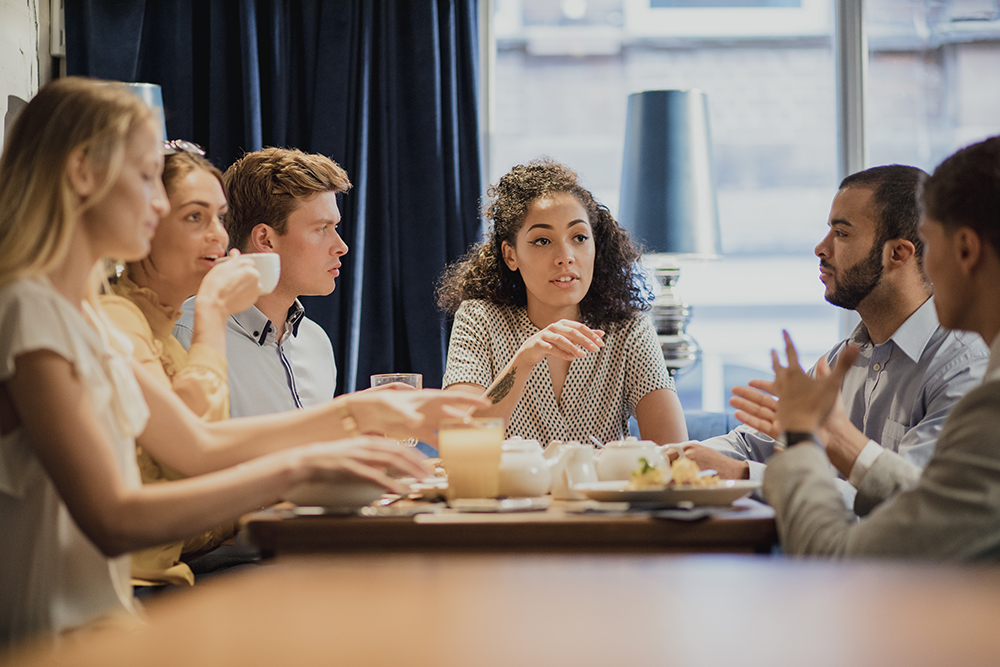 Opportunity to enhance cultural awareness for all students
September 12, 2018 —
Third-year student Victoria Nwabuisi originally signed up for the Intercultural Development and Leadership Program – now called Intercultural Leaders – with the intention of improving her leadership skills and expanding her network.
The result?
"I certainly gained more than I bargained for," she says of her experience with the International Centre program.
Open to all students, the free program aims to help students enhance their cultural awareness and develop intercultural skills for a variety of settings, both in and out of the classroom.
It combines group sessions and workshops delivered by International Centre staff and guest speakers, allowing students like Nwabuisi to develop and strengthen their leadership, public speaking, conflict resolution, communication and facilitation skills, while building a strong sense of self-confidence.
"Like a family, at every session, we would sit around a long table and, with the aid of enlightened facilitators from diverse backgrounds, discuss, learn and analyze leadership ideas and cultural identity," says Nwabuisi.
"As a student, I have benefited enormously from the opportunity to learn in detail about different cultures and leadership styles," she continues. "Most importantly, I appreciated the session on various conflict resolution styles and management."
All students are encouraged to apply. The winter term deadline is Friday, Jan. 25, 2019. Co-Curricular Recognition is provided to all participants who complete and meet the program requirements.
For more information on how to apply, contact avantiparvin.haque [at] umanitoba [dot] ca.
Research at the University of Manitoba is partially supported by funding from the Government of Canada Research Support Fund.