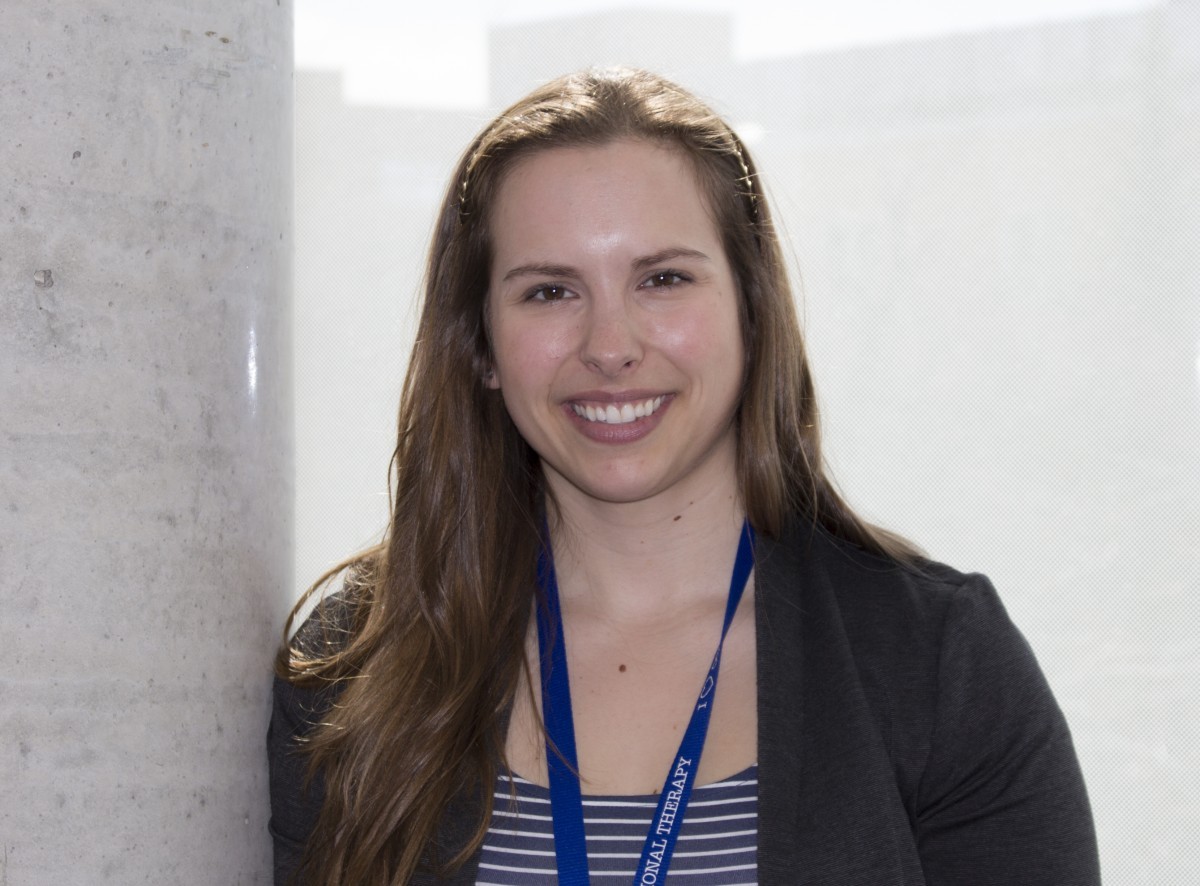 Occupational Therapy student receives Emerging Leader Award
April 15, 2015 —
Since it was first introduced in 2006, the University of Manitoba Emerging Leader Award has recognized the outstanding contributions of U of M students to the university and the community.
This year, second year Occupational Therapy student Amanda Deslauriers is one of the deserving recipients of this award.
For Deslaurier, a personal commitment to helping others is something that informed her decision to pursue a career in occupational therapy.
"As far as I can remember I believed that my career path would involve helping people in the area of health and wellness," she says. "However, it was at the College of Rehabilitation Open House that I truly connected with the profession of occupational therapy. I am excited to be part of a profession that collaborates with the individual, the family or at the community level to help people overcome barriers to living to their fullest potential."
Deslauriers also says she is grateful to join such an elite group of award recipients.
"The U of M emerging leaders are a diverse group of individuals, each with a unique story, background, and vision of the future," she says. "Being part of this group of emerging leaders is inspiring and makes me want to reach even further into my ambition to make a difference in our communities."
Theresa Sullivan, Assistant Professor in the Occupational Therapy Department, was one of the faculty members who had no reservations recommending Deslauriers for this award.
"As her professor, I have been impressed by her organization, initiative, determination and ability to work in advance of assignment dates," Sullivan says. "She is very open to professional development and proactively seeks out feedback to improve the quality of her work."
Sullivan also cites Deslaurier's leadership among her peers and her many extracurricular activities in support of occupational therapy. She has been a student representative for the Manitoba Society of Occupational Therapists on the School of Medical Rehabilitation Student Council and has also made time to serve on the OT Department Interprofessional Education Committee and the Canadian Association of Occupational Therapists. Outside of her OT commitments, Deslauriers has been active in the Manitoba Metis Federation, where she has made a presentation on the topic of health and wellness in Aboriginal communities.
Last year, Deslauriers was also the recipient of the Barb Worth Emergent Leader Award from the Canadian Occupational Therapy Foundation. This award is directed to student leaders for the purpose of reminding them to address their own well-being and relaxation among their many challenges and responsibilities.
As for the future, Deslauriers predicts she will continue to contribute to her profession and to her community.
"By the time I retire, I want to look back on my career and see that I had diverse experiences in the profession, explored emerging roles, and maybe at some point returned to the University of Manitoba to contribute to the development of new occupational therapists."