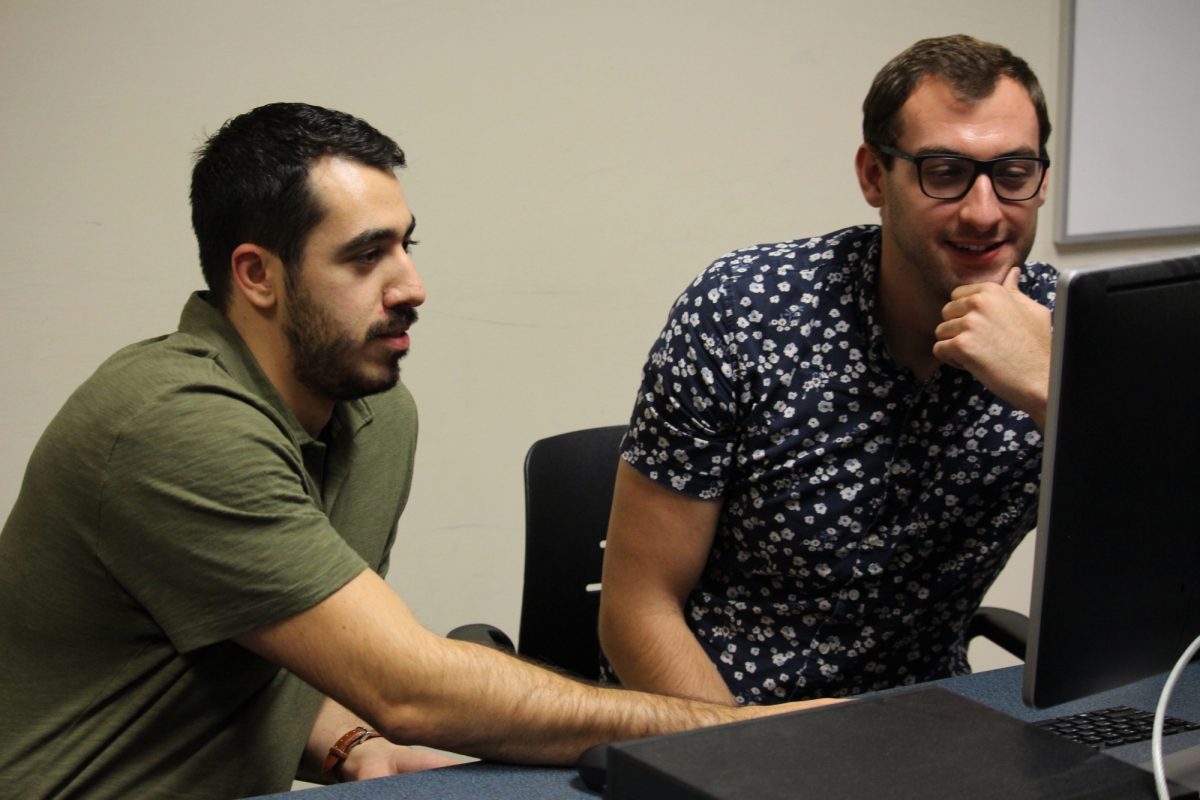 Occupational therapy offers support to international students
October 23, 2019 —
A year ago, staff at the International College of Manitoba (ICM) weren't sure of the role of an occupational therapist. But, that changed after meeting with the occupational therapy (OT) department at the College of Rehabilitation Sciences, Rady Faculty of Health Sciences and exploring an opportunity to have two students brought on board for a role-emerging work placement.
Role-emerging fieldwork takes place in organizations where there is no occupational therapist on site, but the need for OT services has been identified. In this case, the fieldwork led to the creation of tailor-made initiatives that will aid international students headed to the University of Manitoba.
ICM, housed at the Fort Garry campus, offers a pathway for international students into the U of M by offering academic and personal support to students who don't meet the English or academic requirements of the university. The college has over 2,000 students from more than 80 different countries, including Nigeria, Kenya, Zambia, Pakistan, Bangladesh, India, Hong Kong, Vietnam, Russia, Turkey and China.
Robert Daudet, ICM college director and principal, said conversations began with the OT department in December about the possibility of bringing in students for fieldwork.
"For ICM students, many of whom are new to Canada and to studying first-year university-equivalent courses, adjusting to life in a new city and education system can be quite the transition," Daudet said. "Learning how OTs can help assist with this transition in a variety of ways was of great interest in providing a better student experience."
OT students Chad Bruce and Carmine Lao, who are both set to graduate with master's degrees in November, spent six weeks at ICM, reporting to an offsite supervisor. The first two weeks focused on a needs assessment that found recurring themes categorized in core areas, including mental health and wellness, building independent living skills and engaging in meaningful occupations.
They developed 14 initiatives that could be implemented over the remaining four weeks and consulted with the ICM team to prioritize which would have the greatest impact on supporting their students. Their main project was focused on building a mental health protocol for ICM staff to help at-risk students.
Melissa Mushikori, acting associate director (students) for ICM, said the protocol has already had an impact on how ICM staff can support students.
"All of our advising staff has mental health first-aid training, but when it comes to the actual processes in-house, we now have additional supports in place," said Mushikori. "It's something we are able to use and implement in our day-to-day advising."
Bruce said the initiatives that he and Lao started, and others that were identified and outlined, such as professional development workshops for staff, will be easy to adapt in the future.
"Since we were the first ones to start, we did a lot of foundation-laying. We're hoping that, should more students come for fieldwork here in the future, they can take what we started and run with our suggestions, updating and adapting them as needed," he said.
Bruce noted that he and Lao were enthusiastically welcomed by ICM, which allowed them to make the most of their time with the organization.
"It was really fulfilling. We got to help them out with their goals and also promote our profession at the same time," he said.