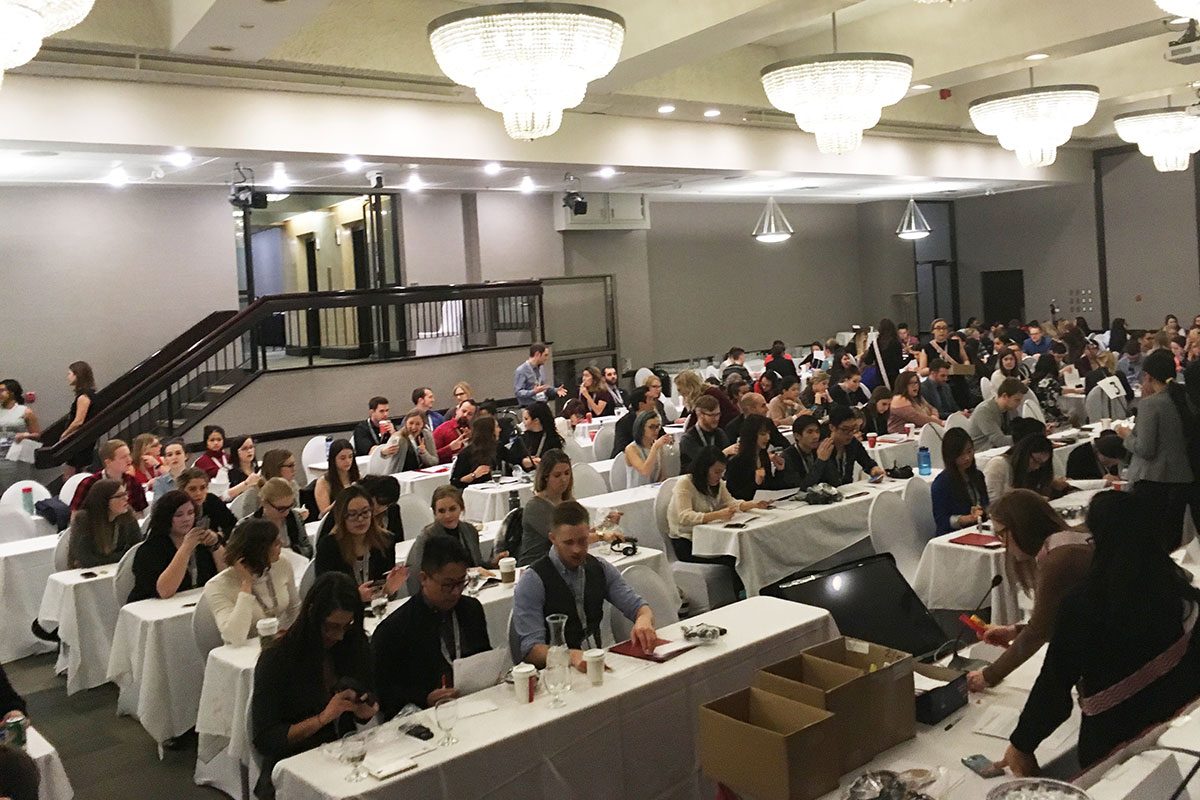 Nursing conference brings together students from across Canada
February 13, 2017 —
The College of Nursing, Rady Faculty of Health Sciences, recently had the chance to showcase Winnipeg and host over 400 nursing students from across the country as part of the Canadian Nursing Students Association (CNSA) Annual National Conference.
Held from Jan. 25 to 27, the theme of this year's conference was Celebrating Diversity: Breaking Barriers through the exploration of cultural safety. According to Karlee McKenzie, a University of Manitoba nursing student and one of the conference organizers, this theme is an important one for students who will soon be entering the nursing profession.
"Cultural safety is reflecting upon one's own culture and beliefs to recognize how it affects your practice," McKenzie said. "This not only applies to the nursing profession, but to individuals in their everyday lives." As our generation and future generations will continue to be exposed to ease of access and ever increasing globalization, it is important for us to be well versed in not only our own cultural beliefs but those around the world as well."
"At the College of Nursing, our students understand the importance of being culturally aware of the community we serve," said Bev O'Connell, Dean of the College of Nursing. "For the past two years, they have marched on behalf of Residential School Survivors and offered a pledge to practice culturally safe nursing care with our Indigenous populations. We take great pride in seeing our students live out this pledge by working towards this conference and helping to share the message of cultural sensitivity and health equity with the next generation of health-care professionals."
McKenzie said the keynote speakers were among the conference highlights.
"Our keynote speakers inspired us to use our voices, to stand up for the inequalities, which continue to exist in our own hometowns, and to remind us that as nurses we have the power to change the norm," she said. "We also held various workshops and fun-filled social events. We had carefully thought out every aspect of the conference from diverse food, to a variety of workshops that aimed to challenge attendees and social events that we hope appealed to every attendee."
Many of the social events reflected some of Manitoba's cultural touchstones, including a mini Festival du Voyageur, exploring the Forks, touring the Canadian Museum for Human Rights and a Winnipeg Winter Whiteout Party.
McKenzie considers the conference a success and was pleased by the feedback she received from attendees.
"A workshop facilitator came up to us stating, 'You have created such a welcoming, comfortable, and safe atmosphere at this conference. Everyone is so nice and open.' I think this speaks to the ability that you can create a culturally safe space wherever you practice." McKenzie said, "By being non-judgmental, empathetic and culturally safe you are providing complete care for your patients. We hope that through attending our speakers and workshops attendees will be able to create this environment in their own practice."