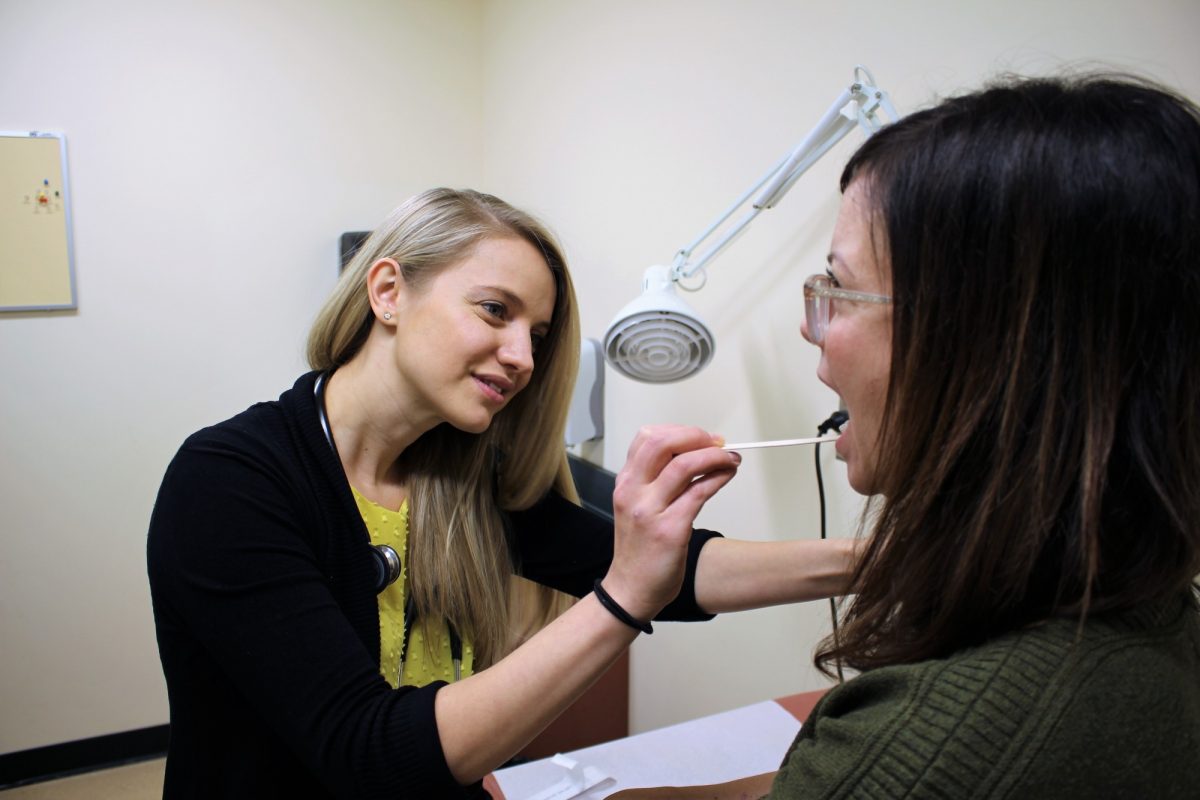 Nurse practitioner program among first to receive national accreditation
October 8, 2020 —
The College of Nursing, Rady Faculty of Health Sciences is celebrating a significant milestone, as its nurse practitioner program was among the first in Canada to receive accreditation from the Canadian Association of Schools of Nursing (CASN), the national voice for nursing education, research and scholarship.
As part of a new program for nurse practitioner education, CASN granted a five-year accreditation. The College of Nursing nurse practitioner program is one of four to receive this distinction, along with two programs at Athabasca University and one at the University of Regina.
"We all know that health care and the delivery of health care are always and forever changing. CASN recognizes this and wants to ensure that nursing education – and now NP education – programs are at the cutting edge of program delivery," said program director Dr. Darlene Pierce. "CASN's accreditation is recognized worldwide as an important objective method to review professional education programs."
The two-year full-time and four-year part-time graduate level stream of the college's Master of Nursing program is a course-based non-thesis program that comprises 45 credit hours and more than 700 clinical hours. The program, which was established in 1998, prepares nurses for advanced practice roles as nurse practitioners in primary care.
When the program started, it had only two faculty members, growing to a team of seven today. It has adapted over the years to reflect current practices and the expanded scope of nurse practitioners. Nurse practitioners can prescribe additional medications such as narcotics and order additional diagnostics such as MRIs.
"Achieving accreditation status is a significant milestone. We have a small and formidable team of faculty and staff that are recognized for their teaching excellence and their tremendous support of our students. They make things happen on a daily basis," College of Nursing dean Dr. Netha Dyck said at an online celebration for the program on Oct. 6. The event was attended by current and former faculty, along with clinical partners.
The distinction follows a five-year accreditation in 2018 from the College of Registered Nurses of Manitoba.
"That achievement signified that we meet or exceed the provincial standards for nursing education. It also contributed to being selected to participate in the pilot accreditation process led by CASN," Dyck said.
Dr. Donna Martin, associate dean of graduate programs, said the program has graduated close to 200 nurse practitioners over the last 20 years.
"I'm really proud of the great reputation that our faculty has earned with our 100 per cent pass rate on the Canadian nurse practitioner exams," she said. "We are contributing to a great health-care workforce in the province."