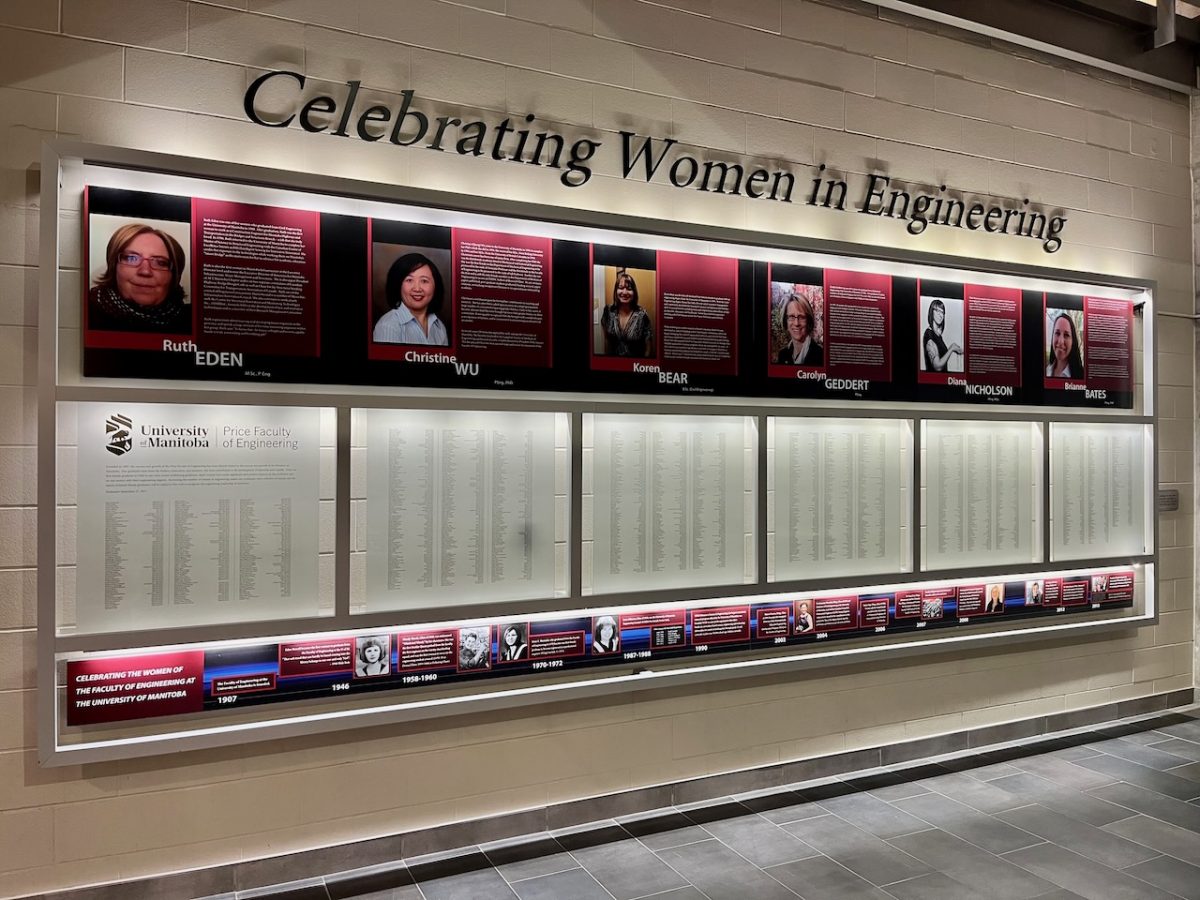 Nominate an outstanding woman in engineering today
October 27, 2022 —
In 2013, the Price Faculty of Engineering unveiled a permanent installation, Celebrating Women in Engineering. Featured in the atrium of the Engineering & Information Technology Complex. The wall includes a timeline of the Price Faculty of Engineering, a listing of all women graduating from our programs, and is headlined by feature profiles of six notable women in the profession. These six profiles are meant to be dynamic and updated periodically.
To date, almost 2000 women have graduated from the Price Faculty of Engineering. Their stories of how they arrived at the faculty are as diverse as the stories of where their engineering degrees have taken them.
We invite members of our community to nominate a woman deserving of this recognition. We welcome nominations of women whose stories set them apart and whose stories will inspire our community. This can be done by the showing us the many ways that engineering, and an engineering degree are the foundation for impact in the world, the many places an engineering degree can take one's career, and/or the remarkable stories of people's journeys into and within the profession.
Visit the online nomination form today to nominate a remarkable woman for the next set of profiles on the Celebrating Women in Engineering wall. Nominations will be open until December 31, 2022.
The committee that considers the nominations will be asked to consider diversity in its many forms: age and career stage, career sector, cultural diversity, Indigeneity, and other. The committee will recommend nine profiles for consideration, for the Dean's Office to select six.
We look forward to your submissions and to share another set of remarkable stories in the next iteration of the Celebrating Women in Engineering wall!