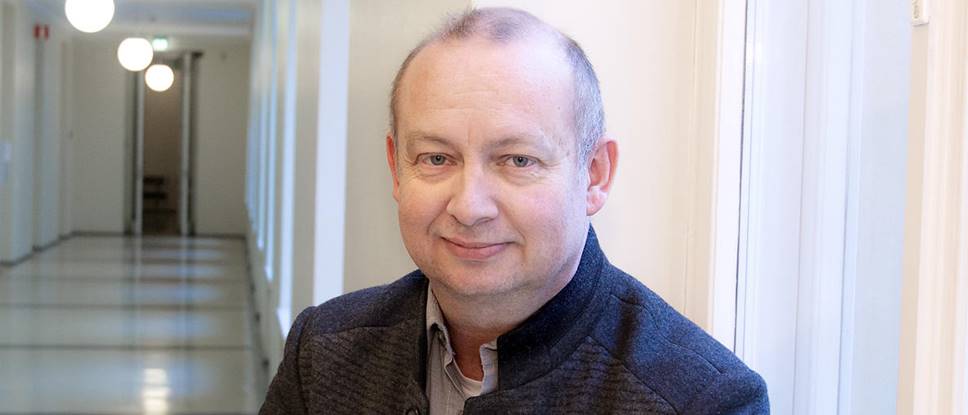 New Riddell Faculty Dean excited for the future
Dr. Stephan Pflugmacher Lima is happy to be in Winnipeg and looking to expand the reach of the faculty
November 9, 2020 —
When Dr. Stephan Pflugmacher Lima was growing up in Augsburg, a city close to Munich in Bavaria, Germany, he didn't think moving to Manitoba would be in his future. But that's exactly what happened when he arrived this past September to take on the role of Dean of the Clayton H. Riddell Faculty of Environment, Earth, and Resources.
He first received his diploma from the University of Ulm in biology. From there, he attended the University of Munich where he received his PhD in biology with a focus on ecotoxicology. After graduation, he traveled the world doing post-doctoral research in Berlin, Scotland, Brazil, Argentina, Australia and China. He started his career at the Technical University of Berlin where he conducted research and taught as a Full Professor and Chair in Ecotoxicology for seven years. He then joined the University of Helsinki as a Professor for Urban Ecotoxicology.
Even though UM might not have been on Dr. Pflugmacher Lima's radar as a young student, as a researcher and professor he heard many great things about the work being done at the Riddell Faculty.
"I knew that the faculty was diverse and engaged in important research," says Dr. Pflugmacher Lima. "I also had colleagues who were doing work in Canada and they said that UM is a great place."
As he looks to the future, Dr. Pflugmacher Lima sees the profile and work of the Riddell Faculty growing to new heights. "The faculty is already well known in Winnipeg and Canada, but I think we can work to increase our footprint even more," he explains. "I also see that locally, there is a need for research on water systems, water quality and sustainable water use. I'd like to put some focus on establishing a competence center on freshwater research in our faculty in the future."
In his short time in Winnipeg, Dr. Pflugmacher Lima has already come to understand the moniker "friendly Manitoba". "When I arrived with my wife and five-year-old son we had to quarantine in our apartment for two weeks. Many members of the faculty dropped off food and drinks to make sure we were comfortable; it was so nice," he says. "The people here are very friendly and we're very happy here so far."