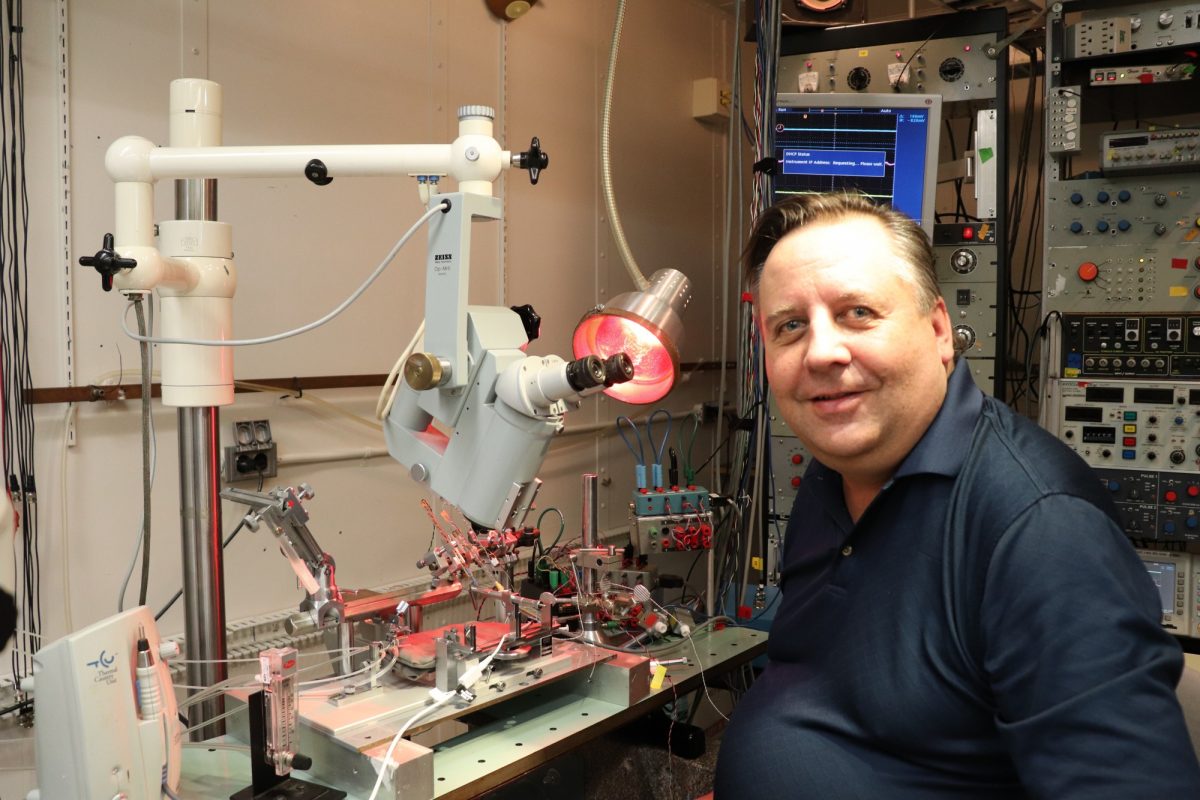 New post-bacc program helps future grad students get a foot in the door
November 7, 2022 —
The big question for many new graduates is 'what's next?'
Figuring out what to do with your degree isn't always easy, but a new post-baccalaureate program at the Rady Faculty of Health Sciences is hoping to help graduates decide on their next steps.
The Post-Baccalaureate Diploma in Medical Physiology and Pathophysiology (PBD-MPP) Program is a one-year diploma that gives students a broad overview of physiology and pathophysiology. Students don't necessarily need a strong background in science to apply says director Dr. Brent Fedirchuk.
"They might have an interest in health sciences but haven't had exposure through their bachelor's degree to really connect with the faculty at the Rady Faculty of Health Sciences. Maybe a student is considering applying to one of the professional programs – physiotherapy, medicine, dentistry, but don't have their application in yet and they're asking themselves 'what am I going to do this year?' So it was recognized that there's a need for a program that's an entry point to the Rady Faculty of Health Sciences."
In addition to coursework covering broad areas of physiology and pathophysiology, students in the program join active investigators to work on two research projects. They are usually placed in different laboratories and research teams giving them a wide range of experiences. After students complete the program, they will have a better idea of what interests them and to which program they might want to apply.
"What the post-baccalaureate diploma program gives them is the opportunity to network, meet and connect with a potential advisor that can otherwise be a bit of a challenge for undergraduate students, particularly those that were separated by the two different campuses," says Fedirchuk.
Last year the program welcomed three students, who have all gone on to graduate programs in the Rady Faculty of Health Sciences. Juan Madrid, who has just been accepted into the Master of Science program in Max Rady College of Medicine's department of physiology & pathophysiology, completed the PBD-MPP program in 2021. When he graduated with his bachelor's degree, he knew he wanted a graduate degree in health sciences but wasn't sure how to get his foot in the door.
"If you want to get into graduate school, you can't just knock on the door and apply, you need to network and get out there and get in touch with professors and academics in the field," he says. "I was talking to a faculty of science advisor and I was saying how I wanted to pursue research and she just so happened to bring up the post-baccalaureate medical program."
In his fall term, Madrid spent his time with Dr. Katinka Stecina at the Spinal Cord Research Centre. In his winter term, he was paired with Dr. Sanjiv Dhingra in the St. Boniface Hospital Albrechtsen Research Centre. During his placements, he learned more about writing grant proposals, future career prospects and what the day-to-day of a researcher is like.
"For me, this experience solidified that I want to pursue a career in scientific research. Perhaps one of the most important things I took away from this program is how important it is to connect with people and to network. It really helps give you direction if you're still trying to figure things out and decide on which area or field you want to study," he says.
To apply, visit the Post-Baccalaureate Diploma in Medical and Physiology and Pathophysiology website. Interested applicants must apply before April 1, 2023.