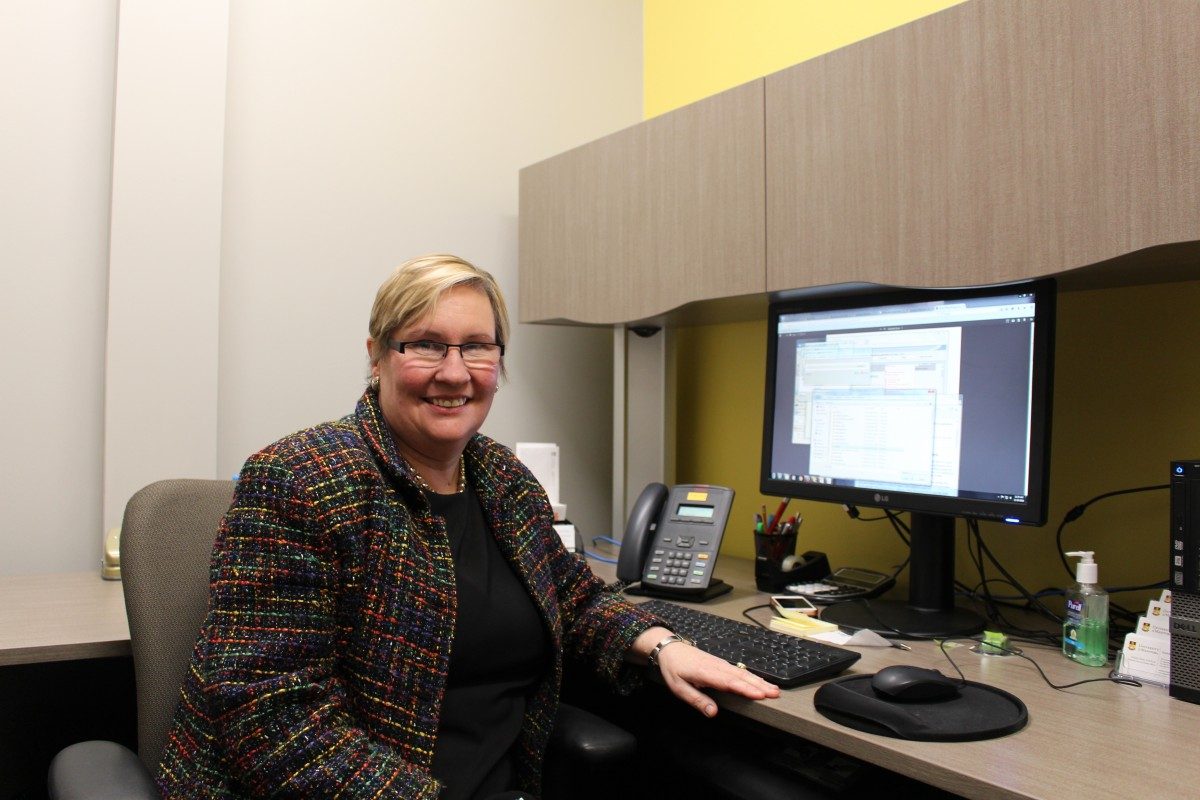 New office is centrally located for Bannatyne students
November 16, 2016 —
For the past five years Services for Students on the Bannatyne campus has offered a wide array of services to students and graduate students in the Rady Faculty of Health Sciences, including study skills and assistance with writing papers; counselling; student advocacy; health and wellness; career services; help with financial aid and awards; and services for students with disabilities.
Previously located in the old Basic Science building, Services for Students at Bannatyne Campus is reopening November 16 in its new location at S211 in the Medical Services Building.
The new location has six offices for staff and counsellors to meet with students and provide accommodated examinations and tests for students registered with Student Accessibility Services. The new offices have state-of-the-art radiant heat and are also soundproof to ensure privacy and confidentiality for students.
Since the office opened in 2011, the number of students accessing services has increased each year, a trend that Heather Paterson, Director, Services for Students at Bannatyne Campus, hopes will continue in the new location.
"We're more centrally located now and are close to Brodie Centre, the College of Dentistry and the College of Rehabilitation Sciences," Paterson says. "We have colleagues and the main office of Student Counselling just down the hall. Being more visible to students will hopefully make it easier for them to stop in on their way to and from the Brodie Centre."
Office hours for the new location are 8:30 a.m. – 4:30 p.m., Monday to Friday. During the strike, Student Counselling Services has a reduced schedule. Rather than being offered five days a week, counsellors will be available Wednesday and Thursday from 12 noon to 7:00 p.m. on both days.