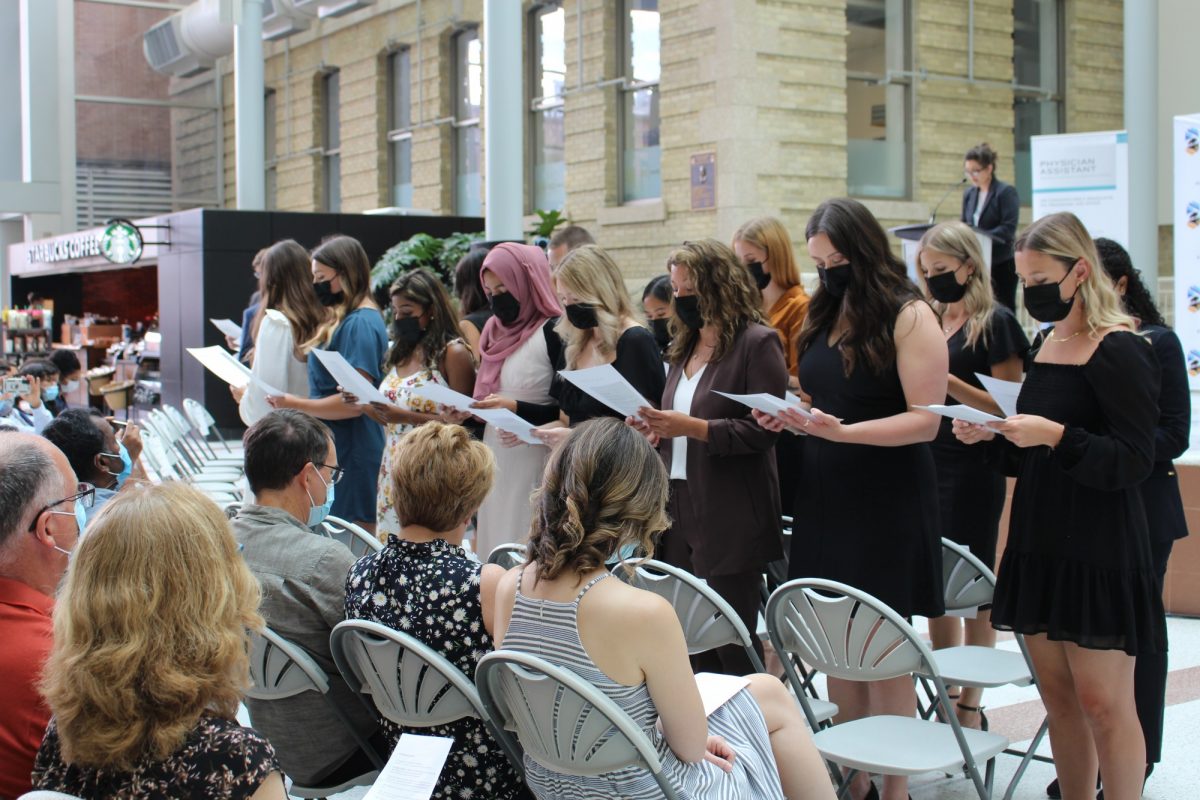 New Master of Physician Assistant Studies students welcomed at UM
September 12, 2022 —
Fifteen students in the Rady Faculty of Health Sciences received stethoscopes on Friday, September 2 as part of an inaugural ceremony signaling the beginning of their Master of Physician Assistant Studies (MPAS.)
Working under the supervision of physicians, PAs can perform physicals, order and interpret investigations, diagnose, formulate treatment plans and assist in surgeries.
PAs work in multiple specialties including family medicine, neurology, surgery and psychiatry. During their second year, each MPAS student will perform 13 months of clinical rotations in clinics across Manitoba.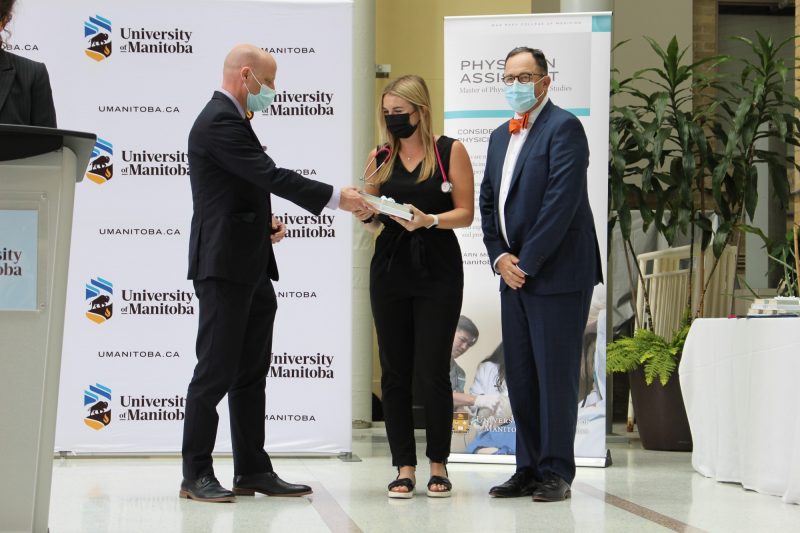 Based out of the department of family medicine, Max Rady College of the Medicine, the UM MPAS program is beginning its 15th year. Of the three physician assistant programs in Canada, UM is the only one to offer the program at a master's level. MPAS is a highly competitive program, with over 150 applicants vying for just 15 spots.
"Our goal is to educate outstanding physician assistant clinicians as generalist medical providers and future leaders of the profession committing to service, wellness and healing.," said Vice-provost (health sciences) and dean, Rady Faculty of Health Sciences Dr. Peter Nickerson to the Class of 2024.
For Daniella Castro, volunteering at the Children's Hospital for eight years confirmed that she definitely wanted to work in medicine. She received her honours degree in psychology in 2020 at UM before applying to the MPAS program.
She was drawn to the master's program for the opportunity to advocate for her future patients, work in various specialties and practice medicine after two years.
"Since PA is a newer profession, I'd like to be able to advocate for the role that PAs have and its potential to help fill the gaps in our health-care system," Castro said. "Right now, I'm most excited about the anatomy labs and the interesting procedures that we'll learn and eventually get to apply when we go on rotations in our second year."
During her undergrad in neuroscience at the University of Winnipeg, Sarah Guenther began taking more anatomy and physiology classes and the MPAS program appealed to her because of how closely she would be able to work with patients.
"I think that because PAs work intimately with patients, there's room for the advocacy component. You are making sure that patients are heard and they're cared for in a very individual way so that the outcomes are better," she said.
She noted that due to COVID-19, the health-care system has been strained. She is hopeful PAs will be able to ease some of the tension.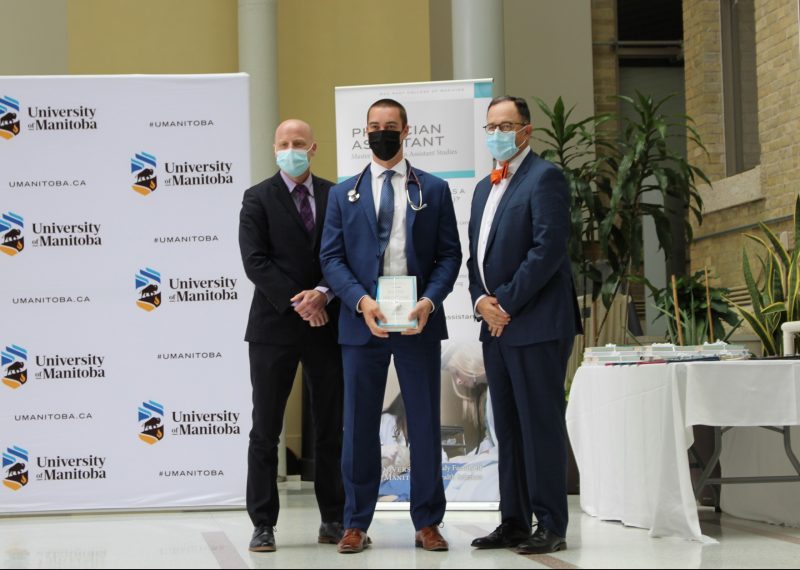 When his sister began the MPAS program, Pierre Bosc started speaking to, and shadowing, PAs to determine if it was the right path for him. Working as a physiotherapist at the time, Bosc already knew he wanted a career in health care.
"The PA profession allows me to contribute to improving the efficiency and accessibility of health care in Manitoba," he said. "I decided to apply to the MPAS program to satisfy my curiosity for medicine and to use my critical thinking skills in a more medical environment. PAs are physician extenders and play a large role in determining the approach to patient care."
The Class of 2024 was welcomed by members of the profession and the Rady Faculty of Health Sciences during inaugural day exercises. Rebecca Mueller, Interim program director of MPAS, welcomed the new students and reminded them to take on new challenges in stride.
"The next two years will be challenging. As you begin your new journey, step out of your comfort zone. Mistakes will happen. Be brave. Ask questions. This is where true growth and learning occurs," she said.