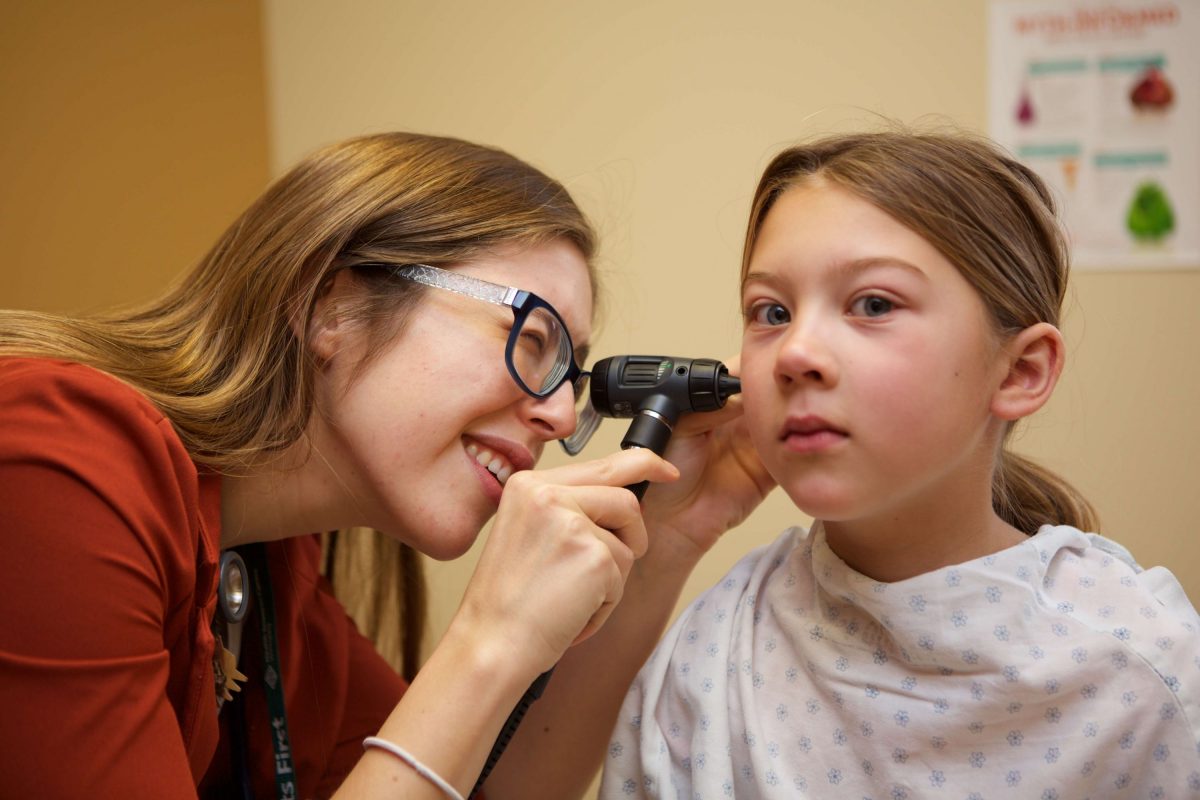 New family med initiative aims to improve patient care
July 19, 2023 —
When you've got an injury or illness you don't always have time to wait, but the Emergency Department might not be the right fit, either.
For many patients struggling to get an appointment with their primary care provider, the answer is better access.
The University of Manitoba department of family medicine, in partnership with Shared Health, is working to reduce wait times and improve patient access through an innovative new program featuring eight workshops and modules along with a mentored project.
The Access Improvement Model (AIM) program is helping primary care clinics put their own practices under the microscope to find out what's working – and what isn't.
"We've brought everyone together on this," said Teri Greenwood, primary care manager for ACCESS Fort Garry, one of two pilot sites engaged in the new program since January. "It's not just about the doctor and the patient," said Greenwood. "It's about everything in between."
From the front-desk staff and physician assistants to nurse practitioners and the clinic's physicians, ACCESS Fort Garry has been working with the AIM team to think through how they deliver care, right from when a patient makes an appointment to when they arrive in the examination room.
"It's really helped us to assess what we're doing and why we're doing things," said Greenwood.
Apple Qin, an improvement specialist with the Max Rady College of Medicine department of family medicine and one of AIM's facilitators, said clinics often want to jump straight to solutions. "When there are too many people calling the clinic phone, the clinic might just think of adding more people at reception or increasing the number of hotlines,'" said Qin. "But sometimes that's not the answer."
A thorough evaluation of the clinic itself can go a long way, she said. Where needed, additional training is included for all staff members. "We teach them about different technologies, process improvement, skill sets, tools and methodologies," said Qin.
At Access Ft. Garry, they've already made changes like adding information screens to the clinic and ensuring all team members have access to updates and clinic news.
They're currently engaged in a longer-term project to identify what barriers patients might be facing when they book an appointment but don't come in.
So far, Greenwood says the hardest part of the process is the time commitment.
"There's a lot of demand for health care and our focus is providing care to patients," she said. "But this process has made us take the time to stop and assess. It's really been worth it."
Ultimately, Qin would like to see a culture of continuous improvement in clinics across the province, supported by the AIM program. "We want to bring as many new clinics on board as possible," she said. "We're here to facilitate and help them along the way."
For more information, contact aim [at] umanitoba [dot] ca or visit the program's website.