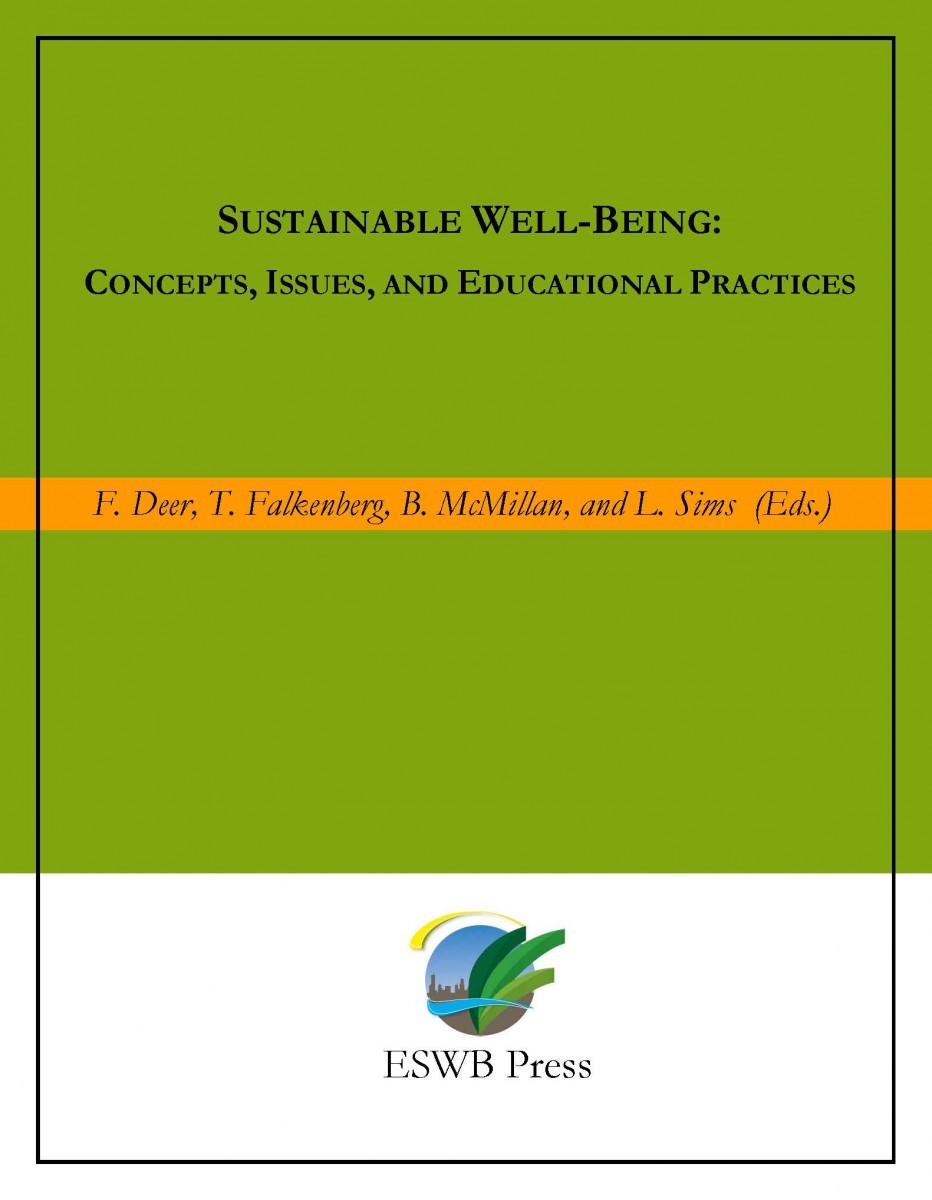 New e-book press launched by Education for Sustainable Well-Being Research Group
January 13, 2015 —
A new electronic book press has recently been launched at the University of Manitoba by an interdisciplinary research group, which includes members of the Faculty of Education as well as members from other faculties and the Université de Saint-Boniface.
The goal of the press, launched by the Education for Sustainable Well-Being Research Group (ESWB), is to publish electronic books such as monographs or collected works.
"Our group is concerned for human well-being—not just for this generation but also for future generations," says Thomas Falkenberg, a member of the ESWB and an associate professor in the Faculty of Education, which houses the interdisciplinary research group. "And what role can education play in promoting sustainable well-being?"
The ESWB Press is also aimed at producing books that support undergraduate and graduate education and research in the area of education for sustainable well-being.
Along with the launch of the press, the group, which was launched in 2012, also published its first e-book recently. The book, titled Sustainable Well-Being: Concepts, Issues, and Educational Practices, was edited by Faculty of Education professors Falkenberg, Frank Deer, and Barbara McMillan together with Laura Sims from the Université de Saint-Boniface.
The group has received two additional proposals for e-books that they are in the process of developing, Falkenberg says.
Launching an e-press as opposed to a traditional press makes sense for the group, says Falkenberg, because it's cost-effective and allows them to make the books available free of charge. While there are no print costs, the group does have to pay for the proofreading and formatting of the e-books.
He says there is a definite trend toward e-books in academia.
"If you look at library acquisitions, more and more books are e-books."
The ESWB books will be available for downloading through the Elizabeth Dafoe Library as free links, says Falkenberg, as well as on the ESWB website.
And for the group, it's important that its material is being made freely accessible to all, Falkenberg says.
"As faculty members we are already paid by the public to do a service—I see this as a way of giving back to the public."
Research at the University of Manitoba is partially supported by funding from the Government of Canada Research Support Fund.