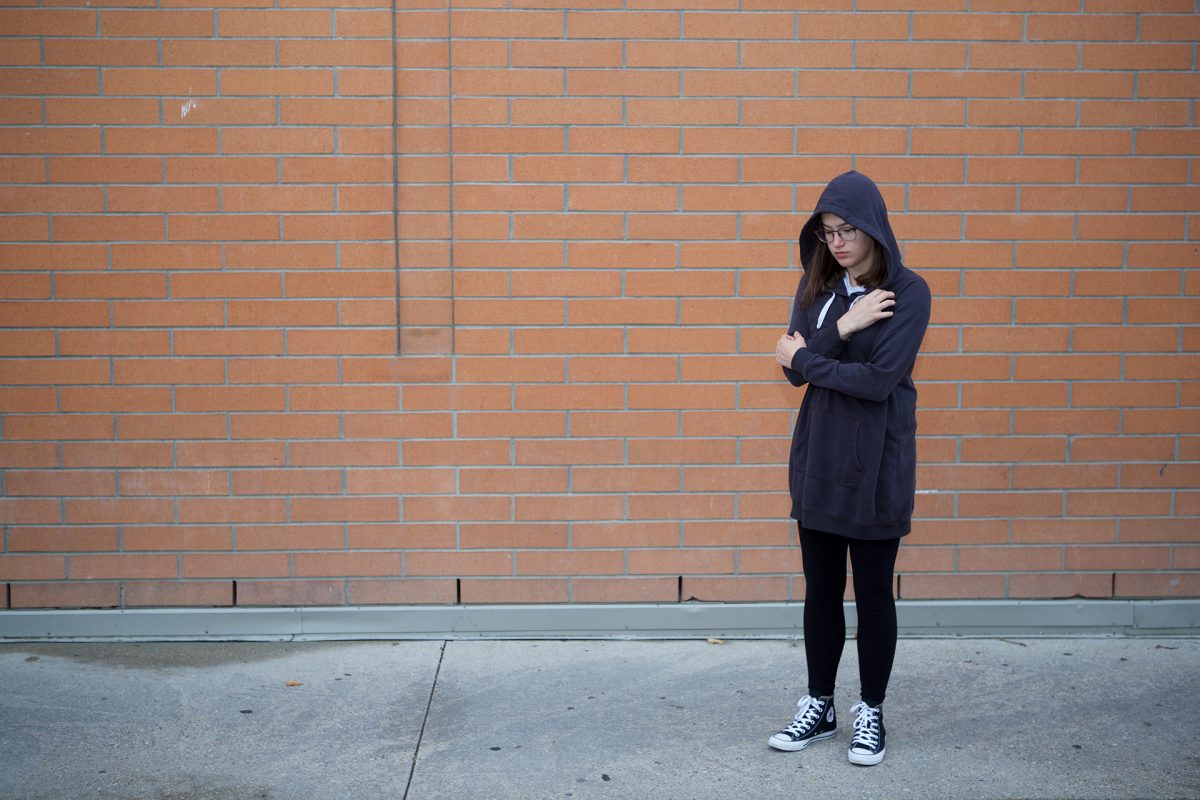 Navigating the 'new normal' post COVID-19 lockdown
May 8, 2020 —
As the province starts to ease restrictions on public life this week, Manitobans who have been spending a lot of time at home physical distancing or isolating may be experiencing feelings of anxiety related to COVID-19 at the prospect of going out into the public.
Dr. Gillian Alcolado, a clinical psychologist at St. Boniface Hospital and assistant professor of clinical health psychology, Max Rady College of Medicine, Rady Faculty of Health Sciences, says that people should take reasonable precautions but acknowledge that they can't always guarantee a total level of control, and trying to achieve that could heighten their anxiety.
"It's impossible to go out and expect to be able to protect yourself and others 100 per cent," says Alcolado. "Aim for good enough, take practical, reasonable steps and you'll be able to strike a good balance with living your life."
Alcolado offered some useful tips to our University of Manitoba community of faculty, staff and students on re-entering society and how to fend off feelings of anxiety:
How can people prepare themselves mentally for going into public spaces?
Recognize that you might be feeling more anxious or nervous than you would have expected. That's a pretty normal reaction right now. Don't give yourself a hard time about having any unexpected reactions.
Take the uncertainty out of it by having a good sense of what the rules are in the place you are going. If you're going to a doctor or hairdresser appointment, most businesses have updated their website or have sent emails about how to prepare and what to expect during appointments so you know what you can do and what the business is doing to keep people safe.
When you're feeling uncertain about what you should be doing, follow the guidelines on the Government of Manitoba website, not suggestions you read on social media. There are a lot of articles out there with sensational headlines that can be very confusing for folks. The government guidelines are the most evidence-based and offer trustworthy advice (practice good hand hygiene, don't touch your face, maintain physical distance.)
What should someone do if they start having feelings of anxiety or panic while out in public?
Again, have the sense that if that happens, that is normal. Take a moment to take some deep breaths. Breathe through your nose rather than through your mouth to calm down. Breathing through your mouth makes us more susceptible to taking in light breaths rather than deep breaths and suddenly we're panicking even more, so take deep breaths through your nose.
What can people do to manage their anxiety around other people who are not following physical distancing guidelines in places like grocery stores?
Things are taking longer than expected because of physical distancing, so take the pressure off by giving yourself lots of time before the grocery store closes and don't stop in right before supper when you're feeling hungry. That will help you maintain a calmer headspace to navigate those situations.
Remember to be kind and have patience and compassion for others. The grocery store is overwhelming for a lot of people right now. They might be having their own struggles and not notice that they're not respecting the guidelines. If you feel like you can't get their attention or they're doing something unsafe, take a deep breath and go around them or leave the situation.
If you feel like you're been forced into contact, remember that these things happen. As long as you're practicing these guidelines as much as you can most of the time, if you think about the probability, the limited contact is unlikely to do harm to either of you.
What are some resources people can use to help manage their COVID-19 anxiety?
Anxiety Disorders Association of Manitoba offers resources and a helpline.
AbilitiCBT is a digital cognitive behaviour therapy program free for all Manitobans from the Government of Manitoba.
UM Employee and Family Assistance Program (EFAP) plan members and their dependents can contact Lifeworks by Morneau Shepell at 1-800-387-4765 (English) or 1-800-361-5676 (French).