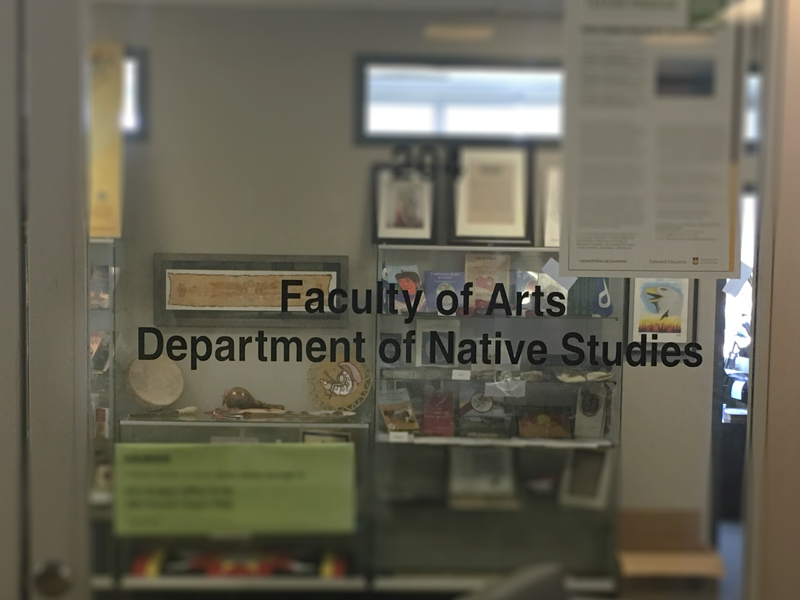 Native Studies welcomes new faculty
July 5, 2017 —
The Department of Native Studies in the Faculty of Arts at the University of Manitoba welcomes three new faculty members, and bids farewell to one member who had been with the University; Sherri Farrell Racette (who worked in both Native Studies and the Women's and Gender Studies program) has departed the University of Manitoba.
The department now welcomes the following new members of faculty:
Cary Miller as the new Department Head for Native Studies. Dr. Miller is Anishinaabe and descends from St. Croix and Leech Lake communities. From 2013 she was the Director of American Indian Studies at the University of Wisconsin-Milwaukee and since 2010 has been Associate Professor in the Department of History at the University of Wisconsin-Milwaukee (starting there in 2002). Her book Ogimag: Anishinaabeg leadership 1760-1845 was published with the University of Nebraska Press in 2010 and she previously has published in books such as Centering Anishinaabeg Studies: Understanding the World through Stories and the Encyclopedia of United States Indian Policy and Law. Her research is in Anishinaabe leadership in the early 19th century, Anishinaabe women's history, Treaties and sovereignty, Wisconsin Indian History, and Cultures of the Great Lakes Region. Dr. Miller began her five year term as head on July 01, 2017.
Gina Starblanket as a full-time Lecturer in a joint position with Native Studies and the Women's and Gender Studies program. Following successful defense of her PhD this Fall, she will be then be appointed an Assistant Professor. Gina is Cree/Saulteaux and a member of the Star Blanket Cree Nation in Treaty 4 territory in Saskatchewan. She is a PhD candidate at the University of Victoria and holds an MA from the University of Victoria and a BA (Honours) from the University of Regina. She has critical work forthcoming in the 2nd edition of Making Space for Indigenous Feminism (Fernwood Publishing) and in an edited collection Resurgence and Reconciliation: Indigenous-Settler Relations and Earth Teachings (University of Toronto Press). She is currently at work on number of community-based research projects including a SSHRC funded governance project with the Zagime First Nation and a nation-to-nation engagement project with Treaty Four First Nations. Her work examines intersections between Indigenous politics, Indigenous legal issues, Indigenous research methods, Indigenous critical theories, Indigenous-State relations, Indigenous feminisms, postcolonial theory, and identity politics.  Gina's appointment began July 01, 2017.
Dallas Hunt as a full-time Lecturer and, following successful defense of his PhD this Fall, an Assistant Professor. Dallas is Cree and a member of Wapisewsipi (Swan River First Nation) in Treaty 8 territory in Northern Alberta. He is a PhD candidate in the Department of English at the University of British Columbia and he holds an MA in Critical Theory and Cultural Studies from McMaster University and a BA (Hons.) from the Department of English at the University of Alberta. He has had creative and critical work published in The Fieldstone Review, Decolonization: Indigeneity Education & Society, and Settler Colonial Studies. His work looks at the intersections of Indigenous studies, urban studies and Indigenous literature. Dallas will begin his appointment on January 01, 2018.