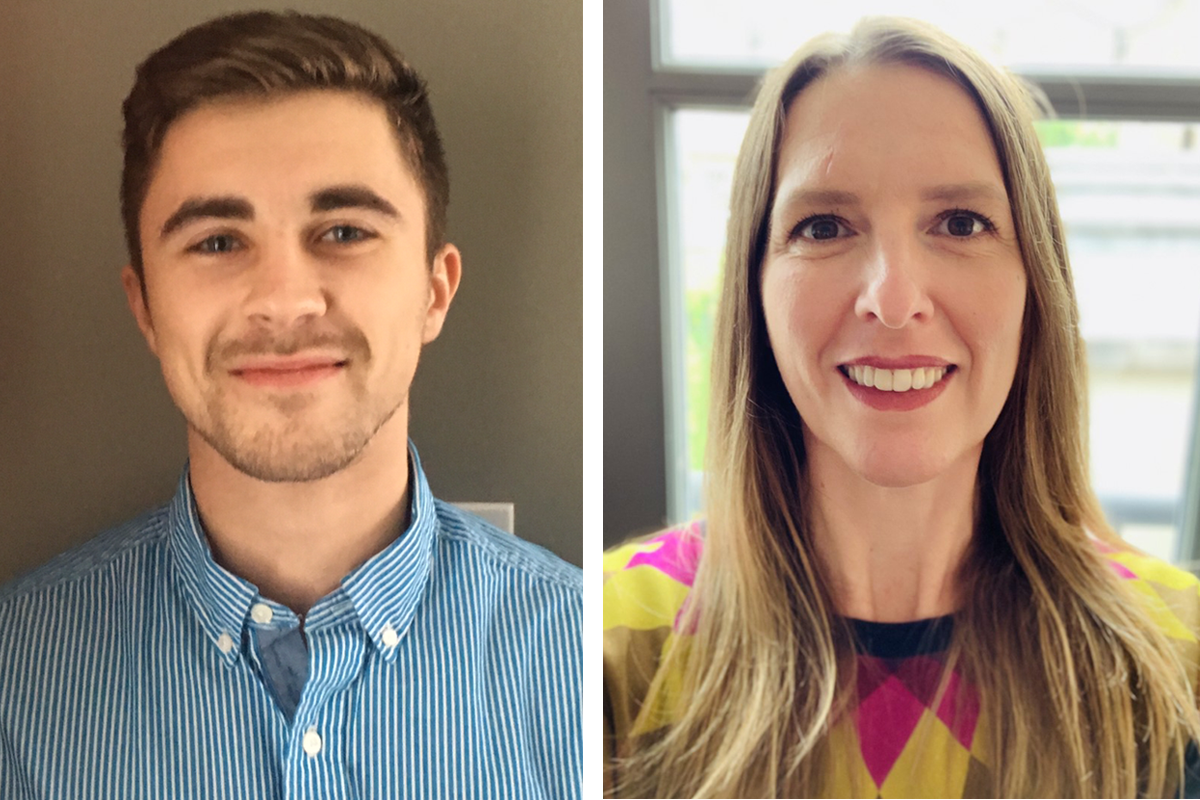 MPAS students 'change, adapt, achieve'
November 10, 2020 —
The Master of Physician Assistant Studies program has the motto "Change, adapt, achieve."
While the motto has been used by Canada's only graduate-level physician assistant program since its inception in 2008, the message is an important reminder in the age of COVID-19 for what's needed to persevere during the pandemic.
"It's a tough situation for everyone, but we're here making the best of it," said Max Amrom, a first-year Master of Physician Assistant Studies (MPAS) student. "We're about a month and a half into our studies, and I think we've been able to achieve a lot."
Academic classes for the 15 first-year students are taking place online because of the pandemic. They are also donning personal protective equipment on campus for courses to develop their clinical exam skills. The 15 second-year students are on various clinical rotations. Some sites have had to adjust because of the risk of COVID-19 and some students have shifted from in-person care to virtual care.
"The 'Change, adapt, achieve' motto has become part of our psyche to anticipate having to adapt to different situations," said Ian Jones, program director of MPAS. "So we embed that in our students and our faculty. Other than not being able to go for coffee together, I think we're doing quite well."
Amrom was keen to bring his five years of experience as a nurse to the program. The UM College of Nursing alumnus said his background had prepared him for various clinical situations, and he is hoping to build on his assessment and communication skills.
One of the reasons he wants to work as a physician assistant is to become more accessible to a diverse population.
"I immigrated to Canada myself about 15 years ago, and I know how hard it can be to reach out to a health-care provider," said Amrom, who was born in Russia and lived in Israel. "I want to be in a position where I can be accessible to a lot of our communities, either those who have immigrated to Canada, our Indigenous populations and those who are in our mental health communities."
First-year MPAS student Camille Wagner was inspired by her international experience to pursue a career in medicine. The trained psychologist lived overseas for nine years, residing in Russia, Congo, France and England. She also lived in the United States for five years, where she was a college psychology professor.
Her motivation to enter the medical profession took place when she was in Congo, volunteering as a psychologist in a school for students with mental and physical challenges. She saw that the students severely lacked medical attention.
"Sadly, this experience was quickly followed by a local outbreak of polio," Wagner said. "I saw firsthand the devastation that a lack of proper medical care has for a population. I began to realize how I could be more effective if I pursued a career in medicine."
Wagner said that one of the draws of becoming a physician assistant is the opportunity to collaborate with people. While she has adapted to learning online, she looks forward to the time when she can engage with people in person.
"The program's motto of 'Change, adapt, achieve' is key," Wagner said. "I think as physician assistants, part of our role will be adapting to new, changing situations, so I view this as all part of the training."