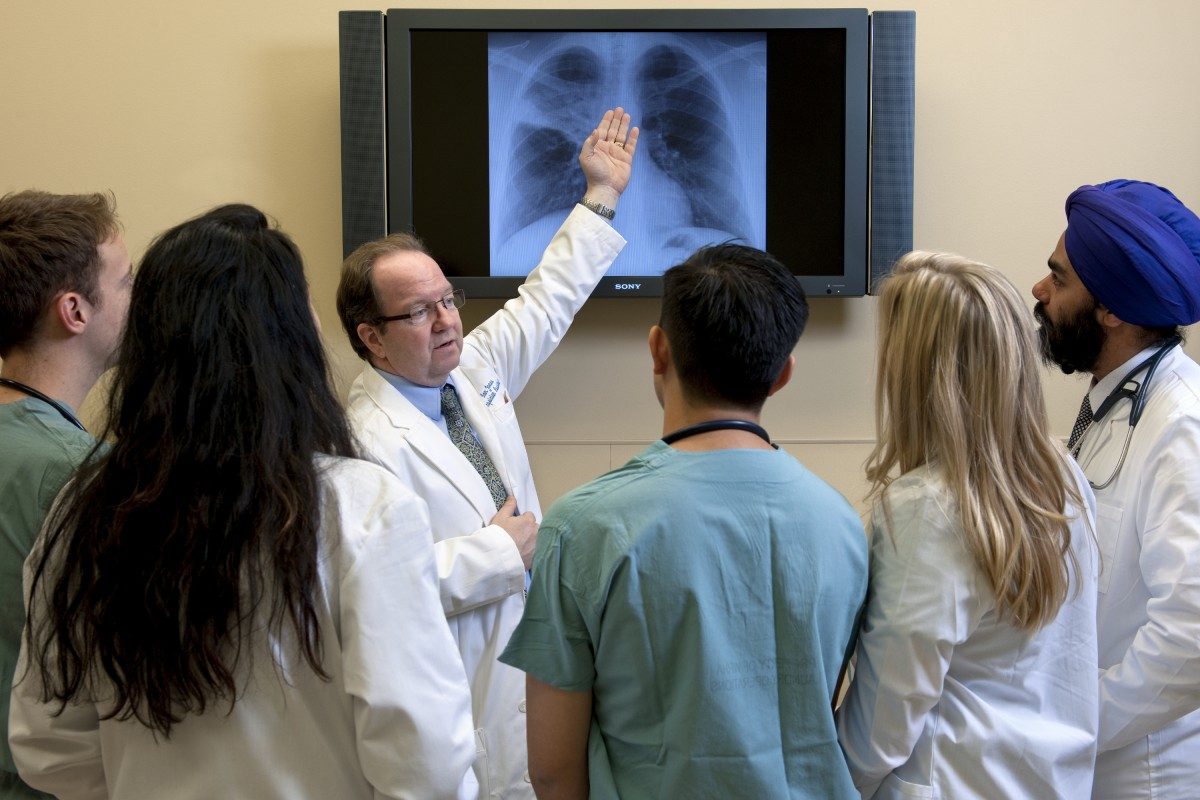 MPAS director Jones honoured by PA associations
November 26, 2018 —
When Winnipeg-born Ian Jones decided to pursue a career as a physician assistant (PA) in the mid-1990s, there was a lack of programming in the field in Canada, so he had to look south.
Since then, the field has grown in Canada and Jones is being recognized for his contributions.
On Oct. 20, at a ceremony in Victoria, B.C., Jones was named PA Educator of the Year by Canadian Association of Physician Assistants (CAPA) and the Canadian Physician Assistant Educator Association.
"It's hard to overstate the importance of Ian's contributions to the education of physician assistants in Canada," said Trevor Stone, president of CAPA. "Under his mentorship, students are inspired to pursue clinical excellence and seize opportunities that will help them develop into the educators, researchers, and policy makers who will guide the future of our health system."
PAs are clinicians who work under the supervision and direction of physicians and perform duties such as assessing patients, ordering and interpreting diagnostic tests, performing procedures and prescribing medications.
Manitoba was the first province to license PAs. It is currently one of four provinces where PAs are licensed to practise.
Today Jones is the director of the U of M's Master of Physician Assistant Studies (MPAS) program, the only PA program offered at a graduate level in a Canadian university.
"My passion is to make this the best program in North America," says Jones. "I want an academic program that takes gifted and talented individuals and provides them with the tools so they can practice medicine where they are needed."
Jones previously worked as a firefighter/paramedic in the Edmonton area but after 15 years he suffered a back injury and had to look for another career. He knew he wanted to remain in health care, and enrolled in a PA program at the University of Washington.
He worked for seven years as a PA in Washington and Alaska in primary care, addictions and emergency medicine.
"I worked in emergency medicine because I was comfortable in chaos," says Jones. "I loved problem solving and the components of medicine that made me think and deal directly with people."
In 2005, he returned to Winnipeg as PAs were starting to emerge in Canada. He was involved in developing the curriculum for the MPAS program, and was appointed program director in 2010.
This year marks the 10th anniversary of the program, which is offered through the Max Rady College of Medicine, Rady Faculty of Health Sciences and the Faculty of Graduate Studies. To date, the program has produced 106 PAs, 90 per cent of whom are employed in Manitoba, where they practise in a variety of fields, including family medicine, psychiatry, emergency, and surgery.
"The PA role allows delivery of quality medical care at a comparatively lower cost for many tasks traditionally performed by a physician," he says. "Because they are medical generalists, PAs can shift between specialties and services as needs change, which returns high value when health care demands are changing or under stress."