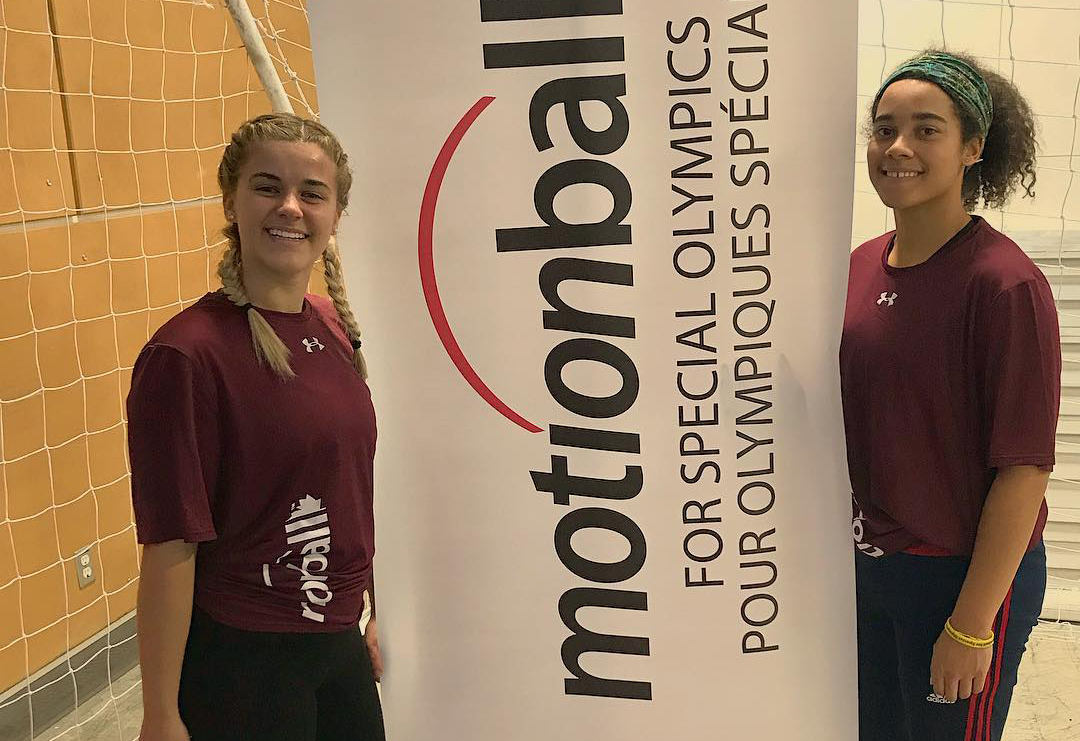 motionball makes its way to U of M
November 7, 2018 —
Faculty of Kinesiology and Recreation Management students Carmen Henry and Jenny Unrau are all about making differences.
When they heard about motionball, a non-profit organization that works to raise awareness and money for the Special Olympics Canada Foundation, they jumped at the chance to be a part of it.
"After learning about all the amazing work motionball does to bring awareness to the Special Olympics, we felt inspired," says Henry, a bachelor of recreation services and community development major.
"We felt this was something that would really bring our university community together."
The duo are the leads on Marathon of Sport, an event comprised of teams paired with Special Olympic athletes in a variety of sports and activities to raise funds for Special Olympics.
"This is an opportunity to create awareness of the Special Olympics movement and motionball with the University of Manitoba community," adds Unrau, also a recreation management and community development major.
"It is a great way for students and faculty to become involved on campus and interact with each other."
The two FKRM students are looking to spread on the word for people to sign-up and take part in for Marathon of Sport.
To register, email manitobaumotionball [at] gmail [dot] com or visit the website.
There are two options to sign up. One for team captains and one for individuals without a team. Once a team has been created, captains will have access to a team page where they can add players, and keep track of donations. Every participant will have their own donation page once they're registered.
Where/when is Marathon of Sport?
University of Manitoba, Max Bell Centre- James Daly Fieldhouse
Saturday, Jan. 12, 11 a.m. – 4 p.m.
Who can join?
motionball is open to all students, faculty, and their friends/family.
Cost?
There is a $20 registration fee for each participant that also includes a motionball t-shirt, and Pita Pit catered lunch. Teams are also encourage to fundraise for the Special Olympics foundation.