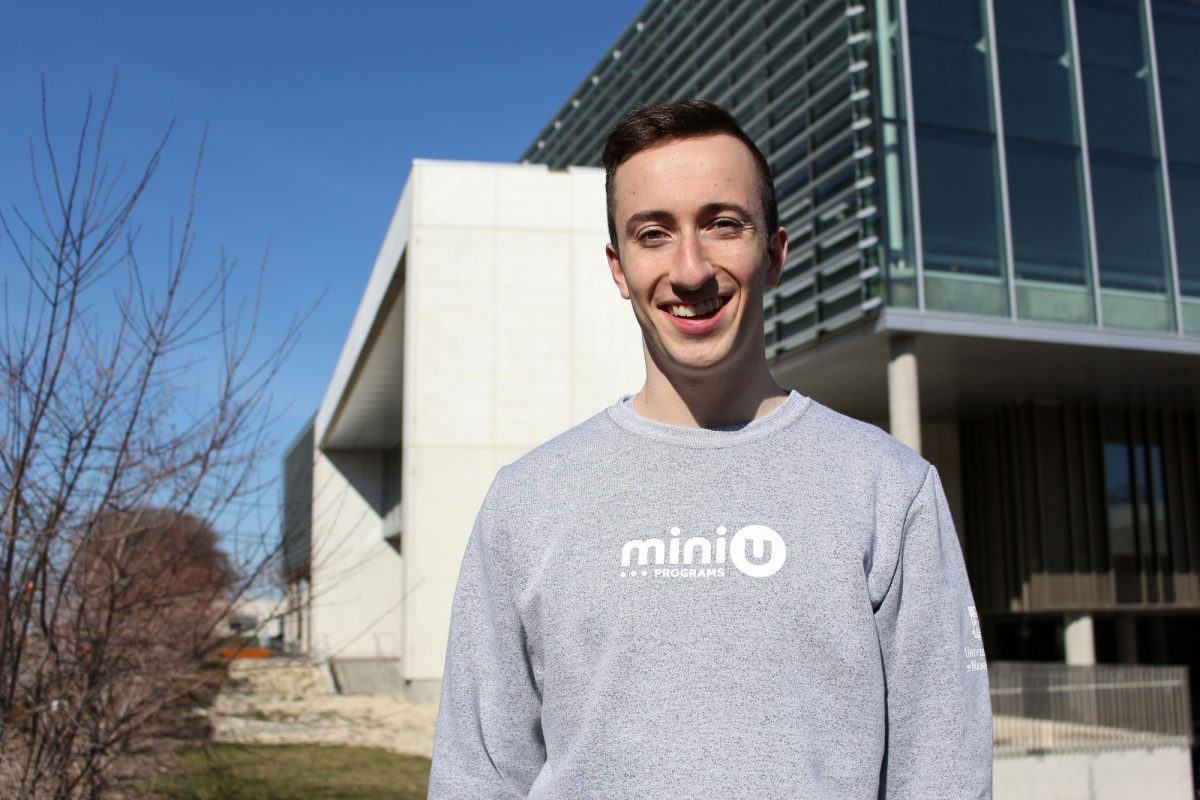 Mini U prepares 'mighty duck' for career in the classroom
June 12, 2019 —
As he sits in front of a group of Mini U Programs classroom leaders, Jordan Grenier is calm and engaging. He is teaching them how to teach. He walks them through preparing lesson plans and working with campers. The long days of hard-work, planning behind the scenes and last minute changes, don't show in his relaxed tone and calm demeanor.
At Mini U, where 24-year-old Grenier works as classroom supervisor, this is what is called being a duck. Calm above the surface, but paddling hard below.
Grenier is in his fifth year as a supervisor and is a graduate of the U of M's Faculty of Education. This fall he starts his first full-time position teaching band and choir at H.C. Avery Middle School. He says Mini University has not only prepared him for the position, but also increased his excitement.
"I have the opportunity to work with new and experienced Classroom Leaders with unique backgrounds and diverse perspectives at Mini U," says Grenier. "That's exactly what I look forward to about working with educators in the future."
Another aspect of Mini U that helped prepare Grenier is the opportunity to work with kids. Early in his Mini U career, he was working to support a child who was building up confidence to complete a two-lap swim. After successfully completing the swim, the child returned with a friend who was also nervous. After jumping in the water, the child declared "I know the trick, you just have to believe in yourself!"
"All three of us learned something in that moment," Grenier adds.
Grenier says he is confident many more teaching and learning moments just like that one wait for him. For now, he'll just keep paddling.