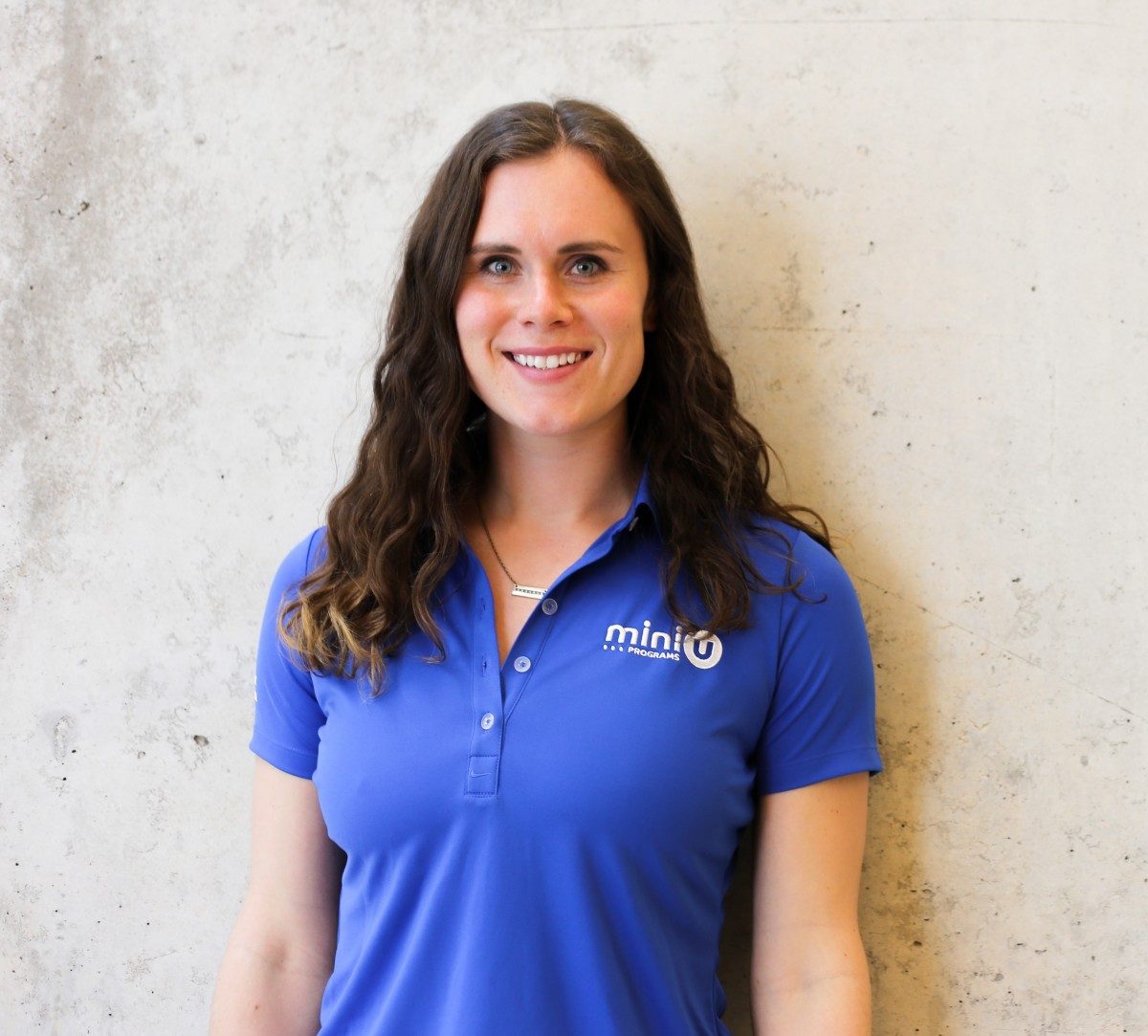 Mini U Leader aims to inspire others
June 7, 2017 —
Mini U Programs Leaders have unique and exceptional backgrounds–university students, nationally recognized athletes, newly certified teachers, and leaders in the community. Proven by their volunteer and leadership experiences, they're passionate about inspiring young people to be active and to develop as leaders.
We want you to get to know the Mini U staff on a more personal level. So, each week we will share with you an inside glimpse into the lives of our Leaders.
Mini U Programs Spotlight: Jordana Milne, Coach Supervisor
UMToday: How long have you worked at Mini U?
Jordana Milne: This is my fourth summer.
UMT: What positions have you worked in?
JM: I started as a leader for Volleyball. Then my second summer I came back as head coach of Volleyball and helped create the program through lesson plans and brainstorming. Then I became a supervisor after that and this is my second summer as a coach supervisor. I love it here.
UMT: That's so awesome. You played volleyball for the Bisons for five years, won a national title, played on Team Manitoba for four years, and trained with Team Canada's full-time centre. How has Mini U helped you achieve all these accomplishments?
JM: I think Mini U has really enforced how important it is to appreciate everyone's different roles and understand that everyone is equally valued. That's something incredibly important to me. Honestly, Mini U has such an incredible culture and environment to work in. I try really hard to bring that over to any team I'm on, or any other endeavours I undertake. Culture has the power to move mountains. It is so powerful, so incredible, and I would love to be able to take that with me the rest of my life.
UMT: If you could explain what Mini U is what would you say?
JM: At Mini U we want to build up children to make them feel great about themselves and to find what they're interested in and enhance that. We want to give them the opportunity to be themselves. At Mini U, you can be the true you, whether you're an athlete, artist, you're into robotics, video games. All of that is OK and it's accepted and it's reflected within our staff. We have an incredibly diverse group of people working here at Mini U. Everyone is accepted. Everyone is awesome. You're free to do what you want and be who you want to be. That is how I want the kids to feel when they come to camp. I want them to know that it is cool if you want to play video games, but we want to encourage the kids to keep an open mind and stay active along with your passion. Find your passion and stick with it. Kids are going to know what it means to be a leader and have a better understanding of what our model is. What communication is, teamwork, building relationships. They're going to be happy and have fun and we hope they will want to come back the next summer, that is our goal.
UMT: Please describe Mini U in one word.
JM: INSPIRING. It inspires me every day in my job, I feel I aim to inspire others.