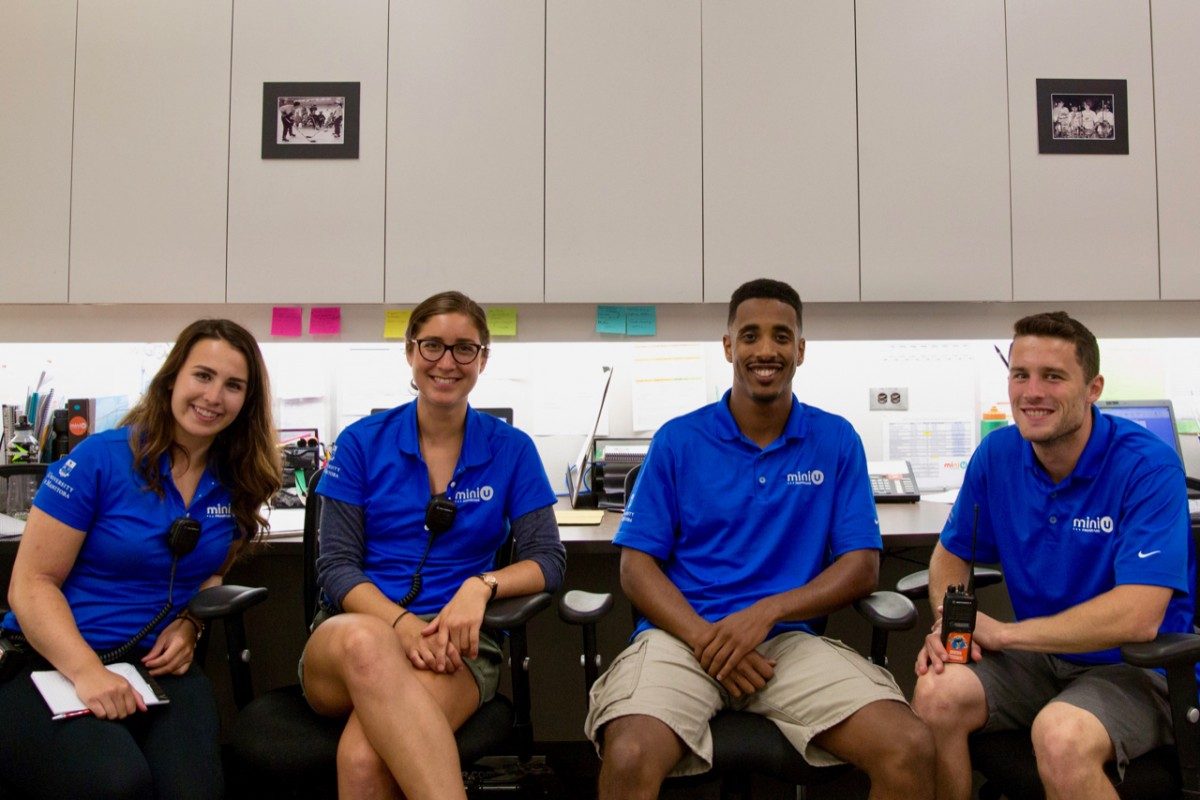 Mini U culture 'unlike anything else'
Raisa Hasanally's experience with Mini U's leadership team has her thriving in her current career. Here's why.
January 14, 2019 —
Raisa Hasanally turned her summer job into a career.
Before becoming a physical education teacher at Sister MacNamara School, Hasanally was with Mini U Programs for seven years—including three on the leadership team as a supervisor.
In the Q&A below, Raisa shares more about her experience in her Mini U leadership role, how she's implemented all that into her career, as well as advice for potential applicants Mini U supervisor applicants.
What was your experience like as a Mini U supervisor?
It was so much more than I expected. Those three years helped me recognize my strengths and challenge me in new ways. It gave me a new-found confidence in my abilities and I believe it truly shaped the rest of my life.
We completed a wealth of engaging training sessions that helped develop interpersonal and time management skills. Oh, and the best, most undeniable perk is getting to know the entire team and making lifelong friends.
What was the biggest difference between being a leader and being a supervisor?
The biggest difference to me was the level of responsibility and the opportunity to create and own your business. And by business, I mean my own little pocket of Mini U where I had the autonomy to develop, implement and improve my own ideas. This could be anything from how a specific camp is running or how our bussing procedure works.
What did you learn in the supervisor position that has helped you in your career?
I strengthened so many skills during my time as a supervisor. I learned how to work on a highly motivated team and to get comfortable with being uncomfortable.
Now as a physical educator, I use my leadership training every day at school. I'm striving to build a positive culture within my classes similar to the magnet I felt within the Mini U leadership team. The world needs to know about the five pillars of leadership…learn them, live them, spread them!
Is there anything would be helpful for potential applicants to know?
Mini U Programs is so successful because of its leadership structure and professionally fun workspace. It's the best place to fail because it's such a safe, positive environment where everyone is willing to learn from mistakes and try new things to solve any challenge.
What would you say to those who may be on the fence of applying for supervisor?
The culture build within the Mini U Programs leadership team is unlike anything I've experienced. Everyone is working toward a common goal each and every day. You will grow both as a team player and an individual more than you can expect from any other job. Even going through the application process is valuable!
Supervisor applications are available at miniu.ca. Applications are due Monday, Jan. 21.