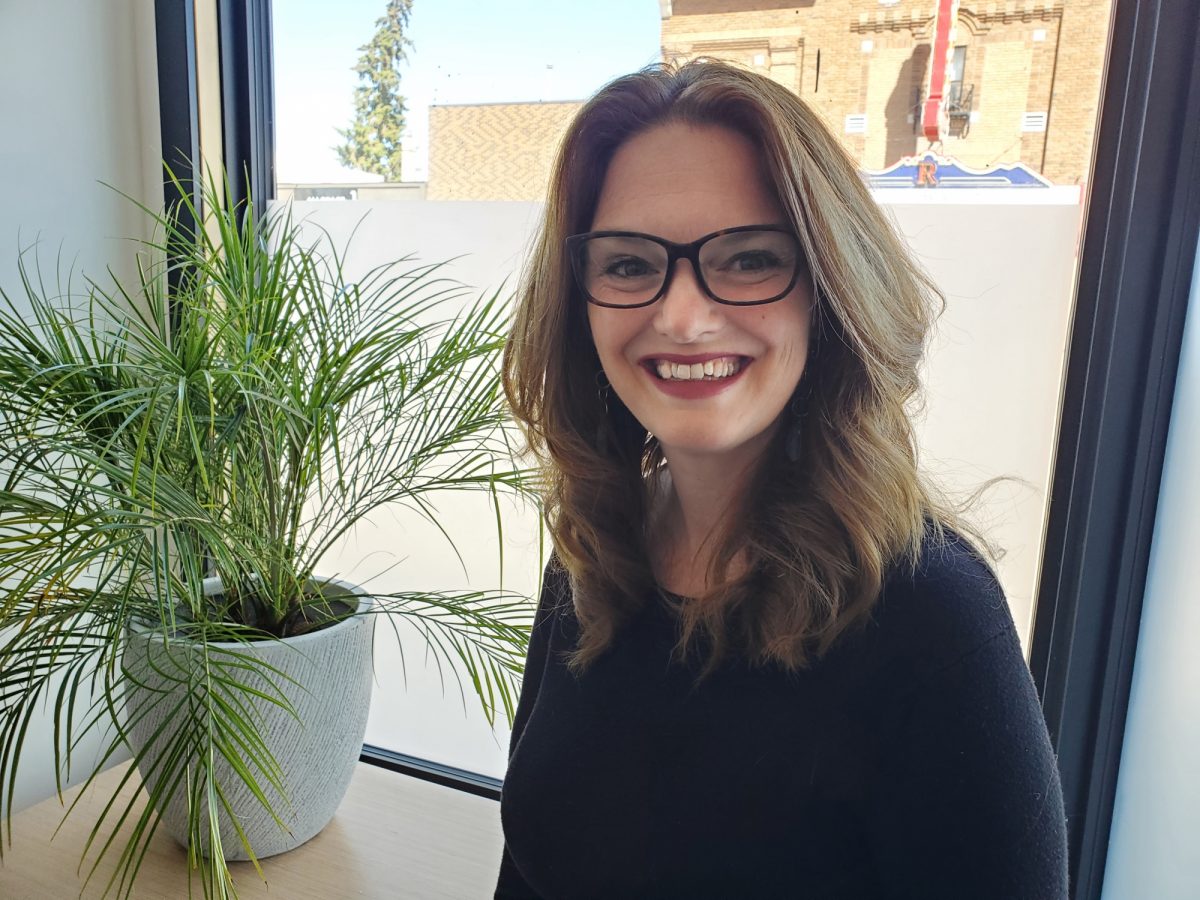 Mindset a key part of success for nursing students, distance educator says
August 6, 2020 —
One of the biggest adjustments for university students, staff and faculty in 2020 has been figuring out how to work offsite, due to physical distancing measures brought on by the COVID-19 pandemic.
But for Dr. Marnie Kramer, a new faculty member in the College of Nursing, Rady Faculty of Health Sciences, there was little for her to adapt to, as she was already working remotely.
Kramer's home is actually a whole province away from the University of Manitoba.
"I am in a unique position at UM where I am a distance-based tenure track member," says Kramer, who recently moved with her husband from Kimberley, B.C. to Saskatoon.
Kramer, who joined the college as an assistant professor in January this year, said there was an odd kind of serendipity to her starting shortly before the pandemic changed the way Canadians lived and worked.
"I went very quickly from working alone with my students, to being completely engaged with faculty who were also suddenly put in a distance-delivery context," she says.
Kramer currently specializes in working with nursing graduates who failed their registration exams.
"In nursing, we have a national registration exam that must be passed for the graduate to register with their respective provincial regulatory body," she says, referring to the National Council Licensure Examination (NCLEX), a U.S.-based exam that provincial regulators adopted in 2015.
When the exam was introduced, she says there was a sharp drop in the pass rate of nursing graduates across Canada from around 88 – 90 per cent to 69 per cent.
"We had about 2,800 students in the system who were unable to work as nursing graduates at that time," she says. "Over the last five years we've come back up to an 85 per cent pass rate for first time writers, so close to where we were, but that still means that 15 per cent of current Canadian-educated nursing graduates are failing the exam yearly.
"It's kind of a tricky process, because when you fail that exam, your nursing program can't help you, but the regulator can't help you either. You float in this terrible no man's land where you're not licensed and no one can help," she says.
Kramer grew up near Edmonton and went to the University of Alberta to pursue a bachelor's degree in nursing when she was 17. She spent her early career as an intensive care nurse before earning a master's degree in adult education 2007 and a PhD in nursing in 2013 from the University of Toronto.
She's been a faculty member at the University of Alberta, MacEwan University, University of Toronto, Mount Royal University and University of Victoria/College of the Rockies, with an expertise in undergraduate nursing programming and curriculum development.
She is currently working with UM PhD candidate Kim Mitchell on developing a clinical tool to predict nursing program failure, based on factors extending beyond traditional criteria. This includes students' self-efficacy and mindset. Those with "growth" mindsets are generally more successful with the exam than those with "fixed" mindsets, she says.
"It is not about failing, but what you do with the failure and how you continue to push and develop despite it," says Kramer. "Our hope is we'll better predict risk of failure earlier in the program or eventually create an admission exam that will challenge how we conceptualize undergraduate nursing education and learning."
Kramer's interest in working with students who need to repeat the NCLEX comes from her own experience as an undergraduate student.
"I have a soft spot for students who struggle because I struggled in the first two years of my nursing program," she says. "I have never forgotten what that was like to fail at something. It is such a difficult and humbling experience."
Kramer adds that she keeps the rejection letter from her first application to the University of Alberta's master of nursing program framed next to her master's degree to inspire her to understand the mechanisms at play for students who struggle.
"The person who signed that rejection letter was my final examiner who signed off on my thesis defense," she says. "I truly believe in learning from failure and being persistent."