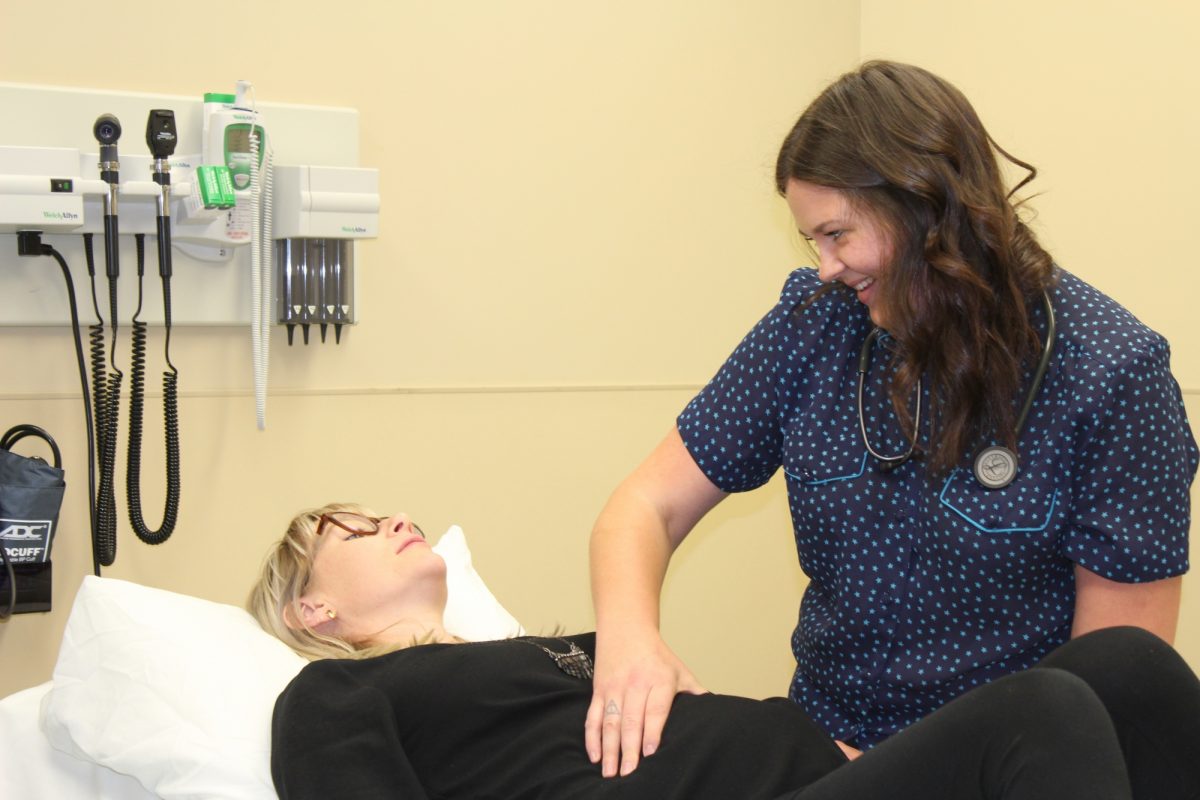 Midwifery degree program due for delivery in 2021
May 13, 2020 —
The University of Manitoba's College of Nursing will introduce a bachelor's degree program in midwifery in September 2021.
"We are delighted that students will now be able to stay in Manitoba to complete their midwifery education," said Dr. Netha Dyck, dean of the College of Nursing in the Rady Faculty of Health Sciences. "This is exciting news for students with career aspirations to support families in childbearing and points to a promising new era for midwifery services for Manitobans."
Dyck said the college expects to see gradual growth in the number of registered midwives in the health workforce, addressing the need for this kind of maternal and child care.
"I am pleased to see the University of Manitoba establish the bachelor of midwifery program and train students to fill a role in the health-care sector in our province," said Economic Development and Training Minister Ralph Eichler. "The Manitoba government is proud to collaborate with the university in establishing this important program, as we work ever more closely with post-secondary institutions to align the offerings of faculties, programs and courses with the province's needs."
The degree program will consist of three years of midwifery studies. The entrance requirements include 30 credit hours of prerequisite university courses, such as anatomy, physiology and chemistry. Applications for the first intake of the midwifery program will be due on April 1, 2021.
Six students will enter the midwifery program each year – a number set in consultation with Manitoba Health. Because of the need for Indigenous midwives in northern Manitoba, half of the seats will be designated for Indigenous students. Knowledge of traditional Indigenous midwifery practices will be woven throughout the curriculum.
Dr. Brian Postl, dean of the Rady Faculty of Health Sciences, said the midwifery program reflects the objectives of the Rady Faculty's Reconciliation Action Plan, based on the Calls to Action made by the Truth and Reconciliation Commission of Canada.
"Indigenous cultural safety is a priority," Postl said. "We're also addressing barriers that Indigenous students have faced in the past, in terms of admission to programs and providing personal and academic support to facilitate their success."
The new program's curriculum is being developed in consultation with organizations such as the Norway House Cree Nation Health Centre of Excellence and the National Aboriginal Council of Midwives.
Darlene Birch, a registered midwife and Métis Elder, is a member of the team developing the program's Indigenous content. "A midwifery program integrating Indigenous content that is committed to self-determination has been the hope of Indigenous Manitoba communities for many years," Birch said. "This program will graduate competent midwives who contribute to the healing of communities and are well-prepared to practise in under-resourced areas."
Midwifery has been a licensed profession in Manitoba since 2000. There are currently about 55 licensed midwives practising in the province. Midwives offer a choice of birth place, either in or out of hospital. The province is developing a plan for midwifery services through Shared Health.
"We are pleased to see midwife training being established right here in Manitoba, and it's appropriate to be launching this new program during the International Year of the Nurse and the Midwife," said Health, Seniors and Active Living Minister Cameron Friesen. "This initiative aligns with Manitoba's Clinical and Preventative Services Plan to expand critical and midwife health services to rural and Indigenous communities."
Dr. Kellie Thiessen, associate professor of nursing, a practising midwife and director of the new degree program, said expectant parents increasingly want choice about how they receive care during pregnancy and birth, and up to six weeks postpartum.
"Currently, in northern and remote Indigenous communities, women often have to travel long distances to give birth," Thiessen said. "One of the goals of this program is to support families through culturally appropriate midwifery services close to home."
"Educating midwives in Manitoba will provide increased access to high-quality care by midwives with clinical experience in diverse areas of the province," said Janice Erickson, registrar of the College of Midwives of Manitoba.
The bachelor of midwifery program will be unique in that 80 per cent of students' time will be spent in clinical settings. In order to graduate and be registered to practise, a student will have to have supported 60 births, 40 of them as the primary midwife.
Learn more about the program here.