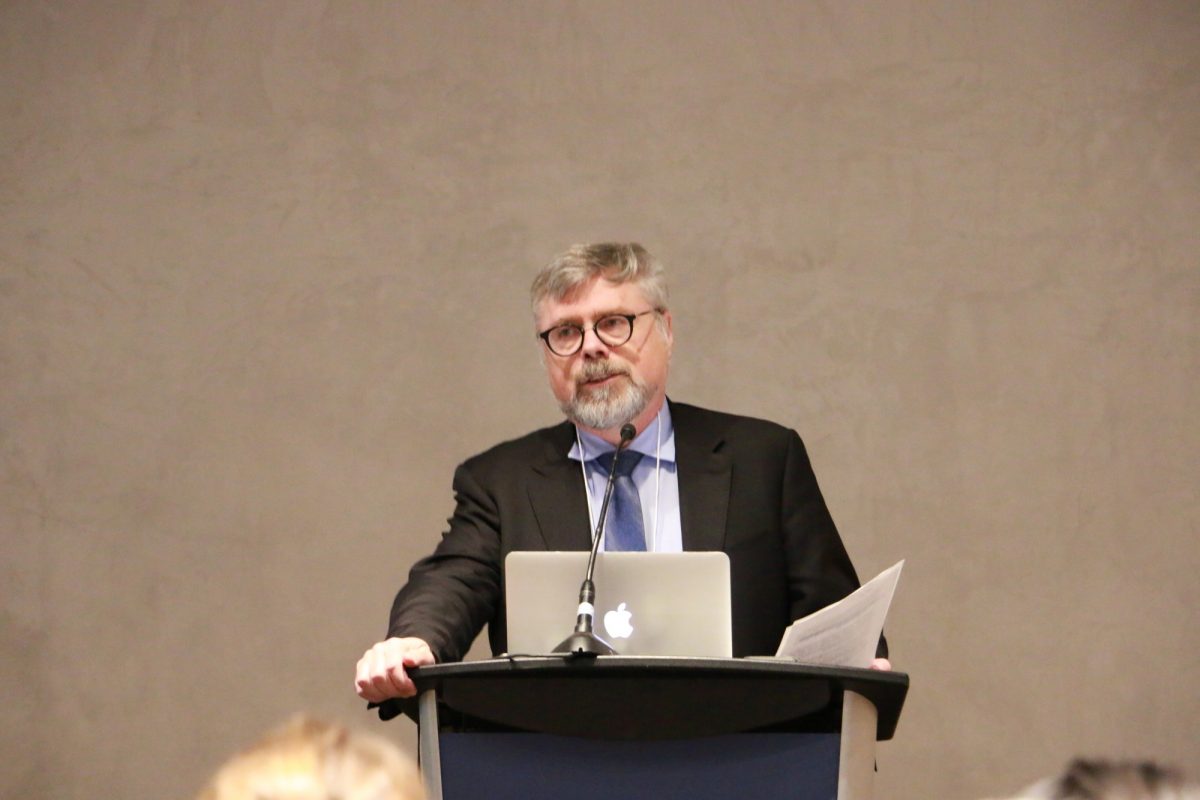 Meet Terry Klassen, the new Canada Research Chair in Clinical Trials.
December 16, 2020 —
Terry Klassen, the new Tier 1 UM Canada Research Chair (CRC) in Clinical Trials is an alumnus of the UM and joined the faculty in 2010. He is a professor in pediatrics and child health, Max Rady College of Medicine, Rady Faculty of Health Sciences. He is also CEO and Scientific Director of the Children's Hospital Research Institute of Manitoba and the Academic Director of the George & Fey Yee Centre for Healthcare Innovation. He was awarded a prestigious Tier 1 CRC, which comes with $1.4 million in funding over seven years, from the Canadian Institutes of Health Research. UM Today caught up with him to learn a bit about him and the research he is undertaking.
Tell us about your research.
My research is centered on testing new treatments and approaches to improving the outcomes of children and their families. I use the randomized controlled trial as the most powerful tool to give trustworthy results. My clinical area is pediatric emergency medicine and so much of my research focuses on new treatments in this area. COVID-19 is demonstrating the key importance of clinical trials in both determining effective new treatments and whether the vaccines are safe and effective.
Tell us a bit about yourself.
I did medical school and my pediatric residency at UM. After that my academic career as a clinician scientist in pediatric emergency medicine developed in Children's Hospital of Eastern Ontario/University of Ottawa and Stollery Children's Hospital/University of Alberta. I was recruited back to UM in 2010 to assume the leadership of Children's Hospital Research Institute of Manitoba.
Doing large network clinical trials, UM has a strategic advantage in being located in the middle of the country. The George and Fay Centre for Healthcare Innovation, one of the CIHR SUPPORT Units, has been great infrastructure to develop clinical trials and has some really excellent clinical trialists. Dr. Ryan Zarychanski has been an international leader in COVID-19 trials to discover effective and safe treatments.
What does CRC funding mean to you as a researcher?
My CRC in Clinical Trials will allow us to build a strong basis to do innovative randomized controlled trials. We will be able to develop strength in Bayesian analyses for randomized controlled trials. We would like to train the next generation of clinical trialists.
How did you feel when you learned you were awarded your Canada Research Chair?
I was absolutely delighted to learn I was awarded my CRC. It was truly one of the most exciting moments in my life. It was great to share a celebratory moment with my family and friends.
What inspires you?
Conducting randomized controlled trials in pediatric emergency medicine is motivating as there are times where my grandkids do visit the emergency department with a fracture. Some of the trials we are doing will advance the care we provide children with a fracture. The ability to do something that will make it better for one's grandkids is inspiring.
Dr. Marilyn Li in Ottawa inspired me to go into Pediatric Emergency Medicine. She helped me do my first randomized controlled trial in bronchiolitis. Later Dr.Ian Chalmers, founder of the Cochrane Collaboration, has been an amazing person to look up to. His commitment to doing the best clinical research based on patients' needs is remarkable.
What about you would people find surprising?
People may find it surprising that I spent my childhood in Belize. My dad helped run some primary schools there and founded a high school that is still in operation. I went there for one year before we returned to Canada to finish my high school. My childhood has given me a very rich view of life and very supportive of diversity and inclusion.
Do you have any advice for students/young grad students starting their career?
Focus on asking interesting questions in a very supportive environment – using the best methodology available – that is innovative and cutting edge.
Research at the University of Manitoba is partially supported by funding from the Government of Canada Research Support Fund.