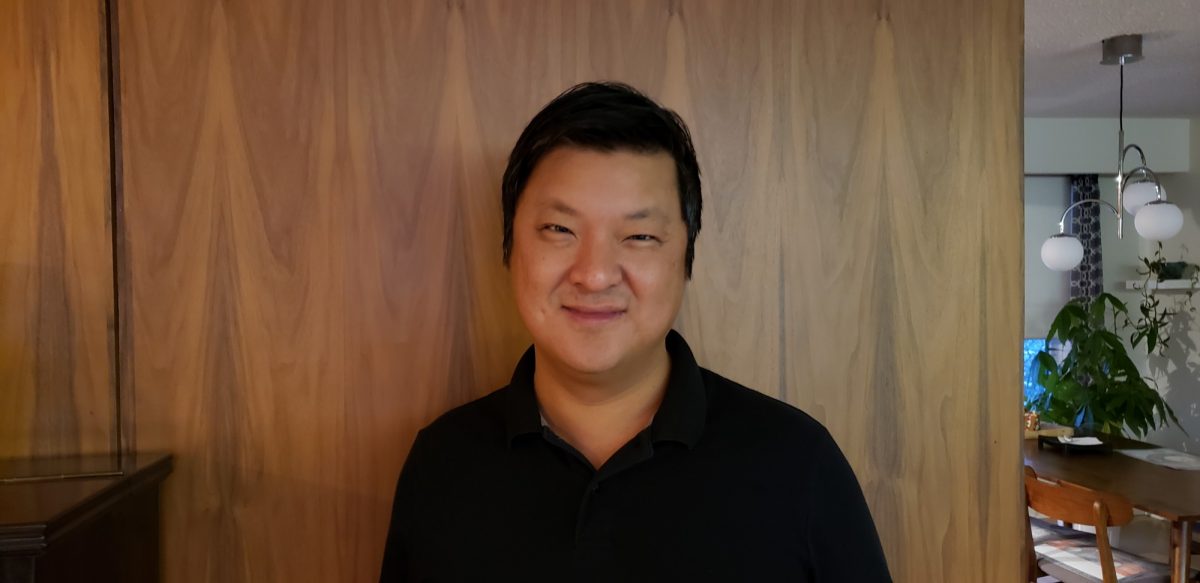 Meet Souradet Shaw, the new Canada Research Chair (CRC) in Program Science and Global Public Health.
December 16, 2020 —
Souradet Shaw, the new UM Canada Research Chair (CRC) in Program Science and Global Public Health is an assistant professor, community health sciences, Max Rady College of Medicine, Rady Faculty of Health Sciences, working at the Institute for Global Public Health. He was awarded a Tier 2 CRC, which comes with $500,000 in funding over five years, from the Canadian Institutes of Health Research. UM Today caught up with him to learn a bit about him and the research he is undertaking.
Tell us about your research.
I'm a social epidemiologist – epidemiology being the study of patterns of health-related events in specific populations, and then applying this knowledge to try and control the spread of disease. The "social" part is about moving beyond looking at individual behaviours, and really trying to understand what it is about people's context – things like where people live, and to whom they are connected– and then to examine how that contributes to their vulnerability to adverse health conditions. My main field of study is sexually transmitted and blood borne infections. My PhD research looked at developing a framework, which tied together evidence from different levels – geographical, molecular and individual behaviour, for example, in order to understand why these infections seemed to persist in the same groups over space and time. At the end of the day, what I am hoping to achieve is to inform ways of reducing avoidable illnesses and deaths. The issues that some populations face have nothing to do with how people behave, and have everything to do with how society is structured. Invariably, people fall through the cracks, sometimes systematically so. In addition to understanding patterns of disease in new and innovative ways, I am hoping to understand the systems that leave some people behind, and then find ways to work with communities, and scientists, and those in charge of delivering healthcare to mitigate avoidable mortality and morbidity.
Tell us a bit about yourself.
Although I'm not originally from here, Manitoba is where I grew up, and it is home. UM, despite its smaller size, has a large footprint when it comes to research in global public health. And what UM does really well is to not conduct research for research's sake, but to try and make a difference in people's lives. I originally started my research career in Dr. John Wylie's laboratory, examining the impact of social networks on risky behaviours associated with HIV and other blood borne infections. I did my Master's degree with Dr. Lisa Lix at the Manitoba Centre for Health Policy, and ended up on the global public health work with Dr. James Blanchard. This CRC is a natural extension of this work, and I am excited to work on the projects and the collaborators that have been established by Dr. Blanchard and others at the Institute for Global Public Health.
What does CRC funding mean to you as a researcher?
It really means the world to me. It allows me to hit the ground running, so to speak, when it comes to establishing a career as an independent researcher.
How did you feel when you learned you were awarded your Canada Research Chair?
Extremely relieved, and then utterly grateful to all the folks who have supported me, mentored me, and have guided me down this path.
What inspires you?

I'd say there were a number of people who inspired me, probably too numerous to name. Locally, Drs. James Blanchard and John Wylie were highly influential, and internationally I'd list Drs. Sevgi Aral, Sandro Galea, and Martina Morris as inspirations. The commonality amongst each of these scientists is that they are all creative and innovative thinkers, and they all pushed the boundaries of epidemiology, and the way scientists understand how infectious diseases are transmitted, and sustained in populations. And I think this is what I love about what I do – uncovering mysteries, thinking about problems in ways that are probably a little unconventional, and finding solutions that chip away at the disproportionate burden of disease carried by those whom society makes most vulnerable.
What about you would people find surprising?
There are probably several things – how about that I used to play in a rock band in Winnipeg? Although I feel being in a band is sort of a badge of honour for anyone who grew up in Winnipeg.
Do you have any advice for students/young grad students starting their career?
I'd say find a good fit, when it comes to finding mentors, and seek opportunities, when they're presented to you. Some folks have their lives planned out in minute detail. For others, like myself, you never know which opportunities and skills that you've picked up along the way will turn out to be your passion.
Research at the University of Manitoba is partially supported by funding from the Government of Canada Research Support Fund.