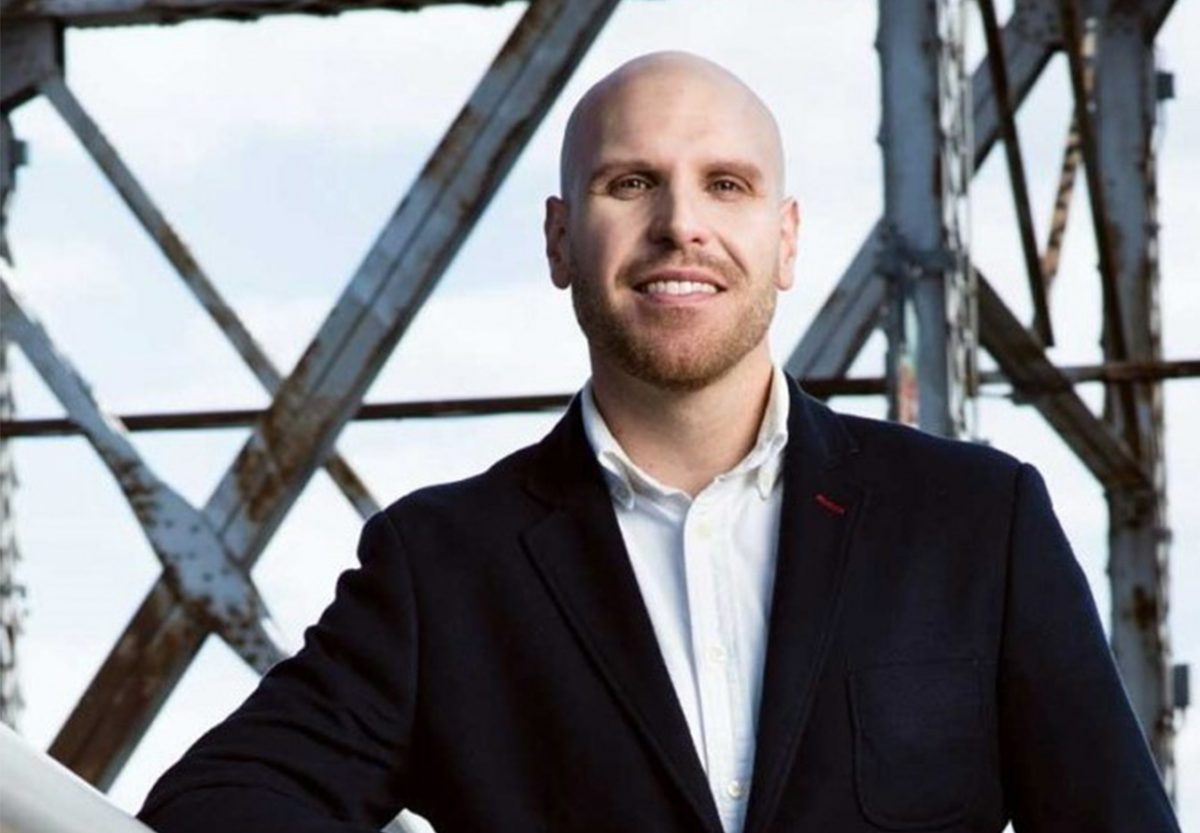 Meet Sean Carleton, 2022 Rh Award Winner in the Humanities category
May 26, 2023 —
Sean Carleton is an assistant professor in the departments of history and Indigenous studies whose research explores the history of Canada's Indian Residential School (IRS) system, the relationship between settler colonialism and capitalism, and residential school denialism.
Carleton is the 2022 recipient of the Terry G. Falconer Memorial Rh Institute Foundation Emerging Researcher Award in the Humanities category, in recognition of his work cultivating understanding of Indigenous histories and experiences among Canadians. UM Today caught up with Carleton to learn more about him and the research he is undertaking.
Tell us a bit about yourself and your research.
My research examines the history and political economy of colonialism, capitalism and schooling in Canada. In particular, I study the history and ongoing legacies of Canada's Indian Residential School system in British Columbia, where I am originally from. I do this work—as a non-Indigenous scholar—to honour the residential school Survivor in my family. I also study the growing phenomenon of residential school denialism to help people learn how to identify and confront attempts to twist, misrepresent or downplay facts about the IRS system. Finally, I am part of Yúusnew̓as, a Squamish Nation-led project to research and document the experiences of community members at the Squamish/St. Paul's Indian Residential School in North Vancouver, my hometown. Yúusnew̓as means to take care of everyone—Survivors and all those impacted by the intergenerational harms of the IRS system—and it is great honour, as a non-Indigenous researcher, to be invited to be a part of this important community-led work.
Why is this research important?
In its 2015 final report, the Truth and Reconciliation Commission (TRC) was clear: without truth, there can be no genuine reconciliation. The problem, the commissioners explained, is that too many Canadians know little or nothing about the "deep historical roots" of the ongoing issues stemming from settler colonialism generally and residential schooling specifically. As a result, the TRC stressed the need to create more "historically literate citizens" in Canada. My work does this. My research thus plays a role in strengthening Indigenous-settler relations by focusing on the truth-telling about Canada's history that is required to support justice, healing and reconciliation.
What does the Rh Award mean to you?
Being recognized with a Falconer award is an honour. I am glad to know that my peers from across the university value and support the work I do. We all work together as a community of researchers, but I am grateful for this recognition and encouragement from my peers.
What do you hope to achieve in the future?
I plan to continue my research on the history of the residential school system as well as related systems, like Indian Day Schools and even public schools, to shed further light on how schooling supported settler capitalism and Canadian nation-building. I will also continue my work to identify and confront residential school denialism as well as my community-engaged work to support Indigenous Nations. Overall, I hope my work can model respectful research processes that are focused on knowledge production to facilitate healing, justice and reconciliation.
What about you would people find surprising?
I am also a founding member of the Graphic History Collective, which combines historical research and the comics medium. We have published five graphic history books so far, and I am currently working with several researchers and artists on a graphic novel version of the history volumes of the TRC's final report. The project is intended to help educators respond to TRC Call to Action 62, i. to make "age-appropriate curriculum on residential schools…."
Any advice for early career researchers and students?
It is important to stay curious, ask difficult questions, read broadly, and try to find ways for your research to make a positive difference in the world. Research can sometimes be an isolating pursuit, so make sure to surround yourself with supportive collaborators and learn as much as you can from your mentors and peers along the way.
Research at the University of Manitoba is partially supported by funding from the Government of Canada Research Support Fund.