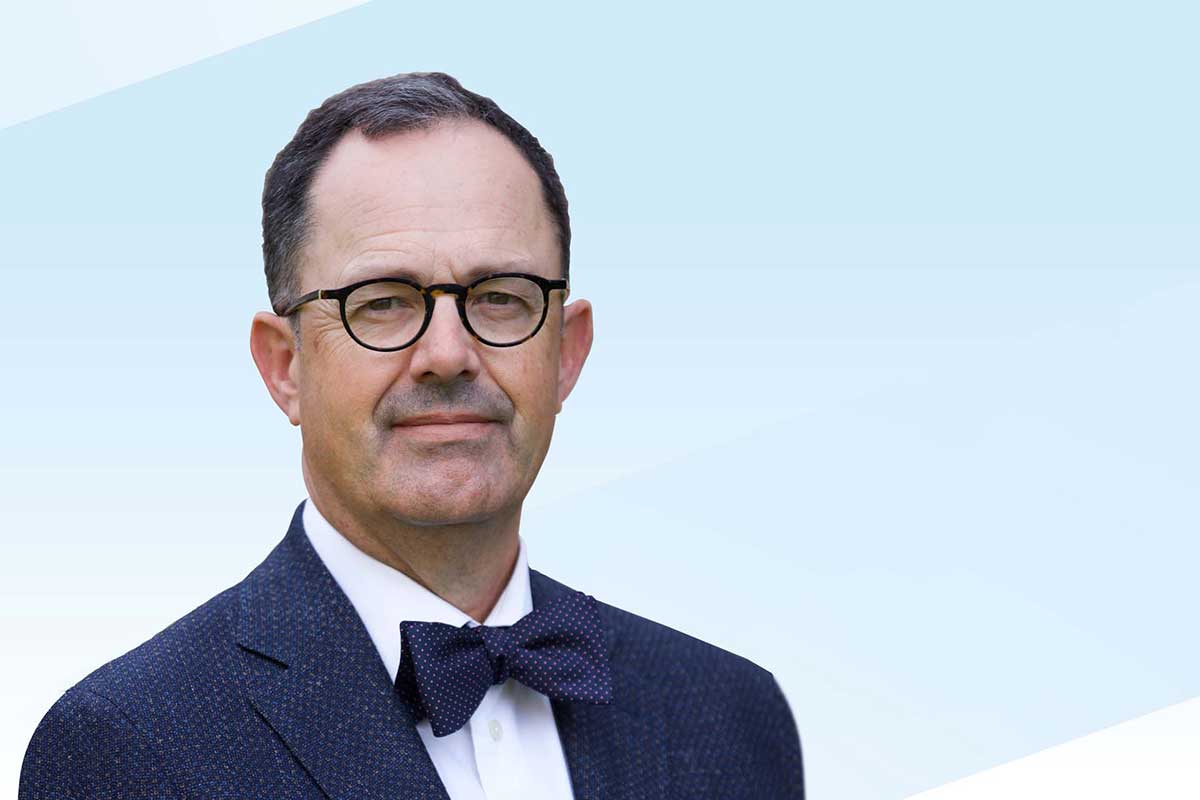 Meet Peter Nickerson, the 2021 Dr. John M. Bowman Memorial Winnipeg Rh Institute Foundation Award winner
May 27, 2022 —
Peter Nickerson is vice dean (research), the Flynn Family Chair in Renal Transplantation, and is a distinguished professor at the Max Rady College of Medicine, Rady Faculty of Health Sciences. Nickerson completed a postdoctoral research fellowship at Harvard Medical School. Returning to his alma mater in 1995, he immediately established a clinical research program in transplant medicine.
Nickerson is the recipient of the 2021 Dr. John M. Bowman Memorial Winnipeg Rh Institute Foundation Award in recognition of his 27-year research program which significantly enhances patients' access to transplants, reduced their risk of rejection, and improved their quality of life. UM Today caught up with him recently to learn more about his life-saving research.
Tell us a bit about yourself and your research.
I'm a kidney specialist whose focus is transplant medicine looking after kidney transplant recipients. But I also have another role, which is being the medical consultant for the laboratory that evaluates compatibility between donors and recipients before they get a transplant. So, my research program is really built off exploring both pre-transplant evaluation of patients and their potential donors, as well as looking at the post-transplant outcomes in recipients. Our team is focused on trying to improve access and outcomes in both aspects.
Why is this research important?
Patients who have kidney disease and their kidneys fail go on to dialysis. While dialysis is a bridge that prolongs their life, it only provides about 5% to 10% of normal kidney function when they're dialyzed three times a week. When you get a kidney transplant, your kidney function is up around 55% kidney function.
So, a kidney transplant does a much better job at cleaning your blood. We know that patients with a kidney transplant essentially double their life expectancy, as opposed to staying on dialysis. A transplant not only gives you a better quality of life, but it gives you more life.
What does the Rh Award mean to you?
I think the Rh Award is a wonderful recognition of the whole program team, which has been active for many years. When I returned to Winnipeg, I was fortunate to join a research program that was already breaking new ground to advance patient care. My mentor Dr. David Rush, who launched this research program in kidney transplantation, was one of the key reasons for returning to Winnipeg following my postdoctoral research training.
Together we've spent the last 27 years really, in some ways, transforming the field of kidney transplantation. Dr Rush had been very innovative in his research program, and we've worked to continue those innovations, which not only improve the outcomes for Manitobans, but are actually improving care for patients worldwide.
What do you hope to achieve in the future?
There are three major themes that we have in our program. One is to try and minimize what's called cellular rejection, where T cells are causing the rejection of a transplanted kidney. The second program is around antibody mediated rejection, where antibodies are leading to rejection in the kidney. The third major theme is focused on evaluating the relative compatibility between a donor and a recipient, which means understanding how genetic differences between the tissue types of the donor and recipient translates into the recipient's risk for rejection.
In the future we hope to design new trials for therapeutic agents to identify more effective ways to control rejection. We also hope to mitigate the side effects of these drug. Obviously, patients don't like these side effects, but they tolerate them because the medication is keeping their kidney going by preventing rejection. It's about tailoring the right medication for the right patient. Currently, everybody gets the same dosage because we don't know how to account for each individual's unique needs. So, our biological research will help us more reliably identify who which patients require more and who needs less immunosuppresion.
What about you would people find surprising?
I very much enjoy going backcountry canoeing, and now my wife and I are just in the process of buying a little sailing boat – a dingy really – to take up sailing. It's about 14 feet, so it'll go anywhere we can tow the trailer. We're interested in either sailing in the Whiteshell or in the Kenora area. So that is what is distracting me when I'm not working.
Any advice for early career researchers and students?
I did all my clinical training here in Manitoba, then I went away and came back, and a lot of people wondered why I would do that?
The truth is, Manitoba is just the right size – big enough to do clinical research but small enough that we're not competing with each other for access to patients. I was previously in Boston and there were several kidney transplant programs all competing for the same patients. In Manitoba we better recognize the advantages of collaboration over trying to compete. I think that has really been the key to the success of our research program.
We have more time and energy to focus on the patients in front of us. The results from our collaborative work have often been so insightful, that doctors around the world want to apply what we've been doing.
So, my advice to clinical researchers is to keep your eyes focused on making your patients better. The knowledge generated by doing that can actually improve patient health around the world.
Research at the University of Manitoba is partially supported by funding from the Government of Canada Research Support Fund.