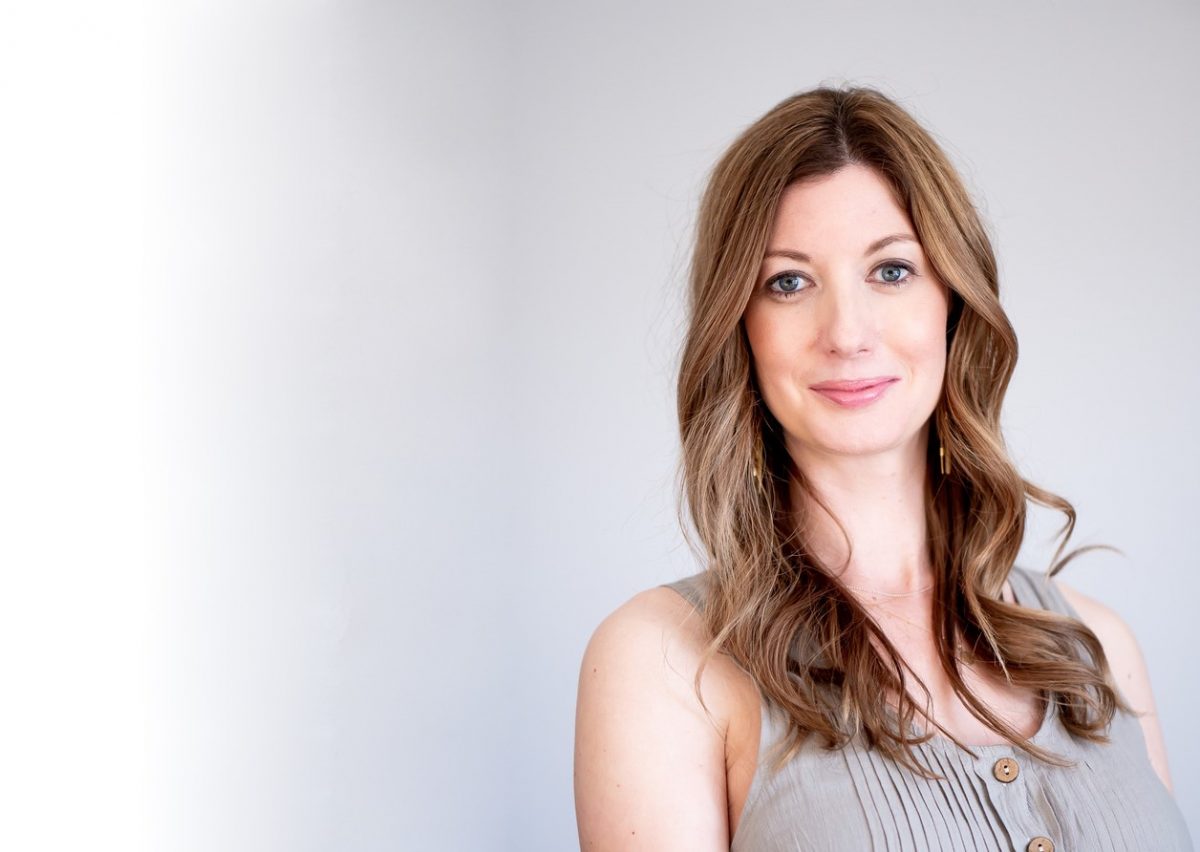 Meet Kristin Reynolds, 2022 Rh Award Winner in the Social Sciences category
May 26, 2023 —
Kristin Reynolds, an associate professor in the department of psychology, uses innovative research methods to increase access to evidence-based mental health information and services.
Reynolds is the 2022 recipient of the Terry G. Falconer Memorial Rh Institute Foundation Emerging Researcher Award in the Social Sciences category, in recognition of her research to improve mental health in older adults, perinatal people and healthcare providers working with these populations. UM Today caught up with Reynolds to learn more about her and the research she is undertaking.
Tell us a bit about you and your research.
I'm a registered clinical psychologist, and an associate professor in the department of psychology, with an adjunct appointment in the department of psychiatry in the College of Medicine. I'm also a research affiliate with the Centre on Aging and a research scientist with the Children's Hospital Research Institute of Manitoba. I'm a proud UM graduate, having completed my training here.
I direct the Health Information Exchange Lab, overseeing a team of grad students and research volunteers. Our research seeks to understand and address the unique health needs of certain populations like older adults, people who are pregnant or postpartum, and healthcare professionals who work with these groups. We primarily use qualitative and mixed methods to explore their experiences, views and needs, translating their stories into practical resources and services.
Why is this research important?
Mental health problems are common and can present in complex ways, whether alongside physical illness or co-occurring with other mental health problems. It can be difficult for people to recognize mental health problems and communicate symptoms with others. Navigating resources and services can be challenging, which can delay access and further worsen mental health problems. In our research, we try to address these issues. We integrate patient and public perspectives, use knowledge translation frameworks, and apply various methodologies to understand needs and then meet those needs through collaborative work.
For example, we've developed resources for people dealing with late-life depression, and we've developed a telephone program called The CONNECT Program for people ages 55 years and older which focuses on managing social isolation and mental health problems. We've also developed an online, self-directed Cognitive Behavioural Therapy Program called Overcoming Perinatal Anxiety for managing anxiety that can arise or worsen during pregnancy and postpartum. And we've developed resources for long-term care staff during the COVID-19 pandemic. Our overarching goal is to understand people's mental health needs and collaborate with key stakeholders to meet those needs through various means.
What does the Rh Award mean to you?
It's a real honour. It's such a prestigious award at the University of Manitoba and, as a UM graduate, I understand firsthand the high-quality work being done here, so to be recognized in this capacity is very meaningful. The award also signifies the valuation of mental health, community collaborations, and varied research methodologies. Receiving this award makes me feel very grateful for the mentorship I've received and the steadfast support from my community partners, students and co-investigators.
What do you hope to achieve in the future?
We want to continue to grow, focusing on expanding and evaluating our resources and services. Key areas of our development include how we can adapt our programs for different Canadian contexts and marginalized populations, and how we can collaborate with various community groups to ensure our services are suitable and effective. We aim to refine, scale up, and evaluate our services continuously, ensuring their relevance and impact on the communities they serve. We also intend to continue our collaborations with community groups across the country, with the belief that accessible and timely mental health resources can greatly enhance quality of life in our society.
What about you would people find surprising?
Music is near and dear to my heart and has been a huge part of my life since I was little. I played classical violin since I was about four, along with the trumpet in junior high and high school. I was also a graduate of the Mama Cutsworth DJ Academy for All Women and Non-Binary Folks in my graduate years, performing under the stage name DJ Academic. Although my time has shifted to other priorities, music and the arts remain an important part of my identity.
Any advice for early career researchers and students?
It's been important to me to find meaning, connection, and passion in my program of research. Everything that I research, I can connect it with something meaningful to me, whether it's the clients with whom I've worked and seen struggle in finding services, my close relationship with my grandparents, or my pregnancy and postpartum experiences and seeing both how joyous and also how challenging those can be at times.
Seek mentorship and guidance. Get involved in different research labs in your communities of work or practice in your field. Listen to people and honour the stories that they tell you. And lastly, collaborate and engage your partner groups in ways they want to be involved, because everything is more fruitful when we work together.
Research at the University of Manitoba is partially supported by funding from the Government of Canada Research Support Fund.