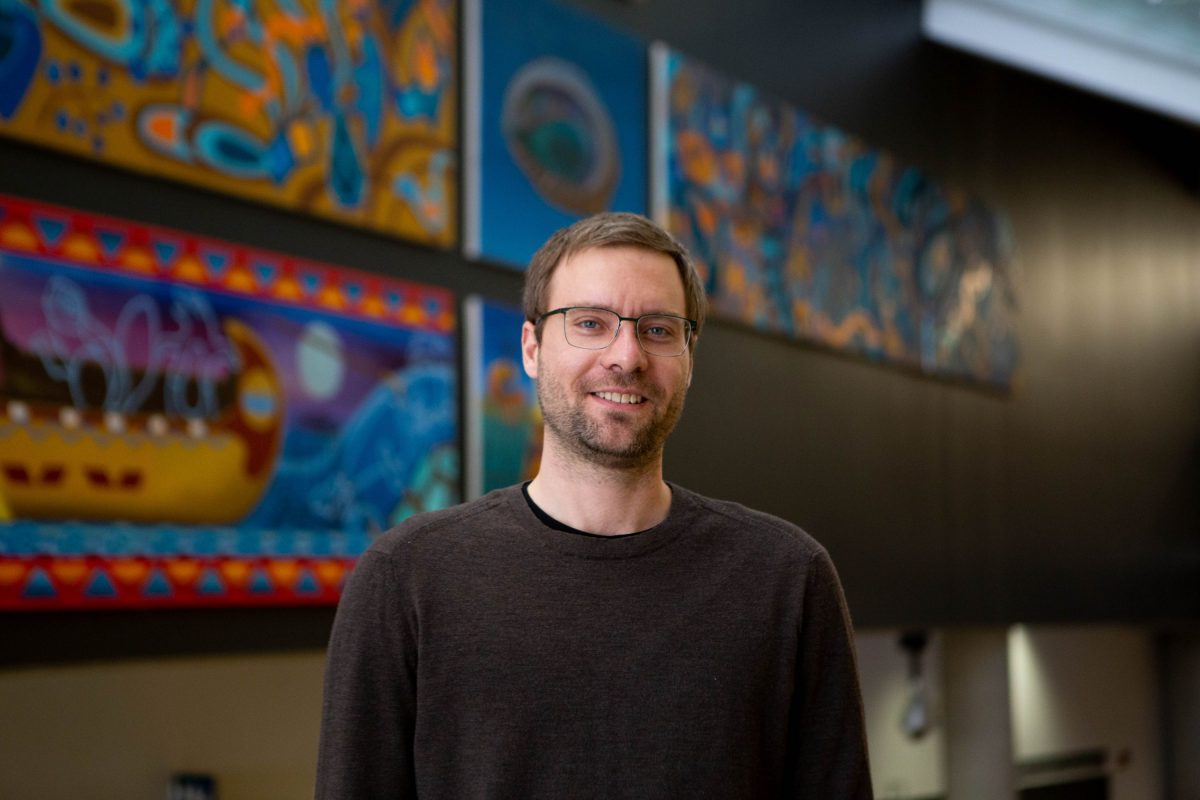 Meet Benjamin Schellenberg, 2022 Rh Award Winner in the Social Sciences category
May 26, 2023 —
Benjamin Schellenberg is an assistant professor in the Faculty of Kinesiology and Recreation Management who researches how meaningful activities impact psychological well-being.
Schellenberg is the 2022 recipient of the Terry G. Falconer Memorial Rh Institute Foundation Emerging Researcher Award in the Social Sciences category, in recognition of his work to maximize positive experiences in sport. UM Today caught up with Schellenberg to learn more about him and the research he is undertaking.
Tell us a bit about you and your research.
My research lies at the intersection of social and sports psychology. I look at how meaningful activities impact people's lives—these can bring happiness, health and connection, but can also cause conflict. For example, you want to watch the Vancouver Canucks or the Winnipeg Jets play, but you also have other things you want to do.
In doing this research, I explore several important constructs like passion, self-compassion, perfectionism, and savouring. I'm interested in how people practice self-compassion, particularly when things aren't going well. As for savouring, I study how people react to particularly enjoyable experiences, identifying who is more inclined to savour or appreciate them and who's less likely to do so.
Why is this research important?
The activities we engage in can have a huge impact on our lives, and the research we're doing aims to maximize the benefits and minimize the costs of these activities. Essentially, we're trying to find out how to make these activities a source of well-being, and how to reduce any potential downsides.
What does the Rh award mean to you?
The Rh award is like a team award disguised as an individual one. My research is collaborative, involving colleagues within and outside my faculty, research assistants, students, and support staff. So, while I may be the one receiving the award, it really is a team effort. Collaboration is one of the joys of doing research.
What do you hope to achieve in the future?
In terms of our research, we're aiming to learn new ways for people to maximize the benefits of their favourite activities. We're also want to understand more about how things like passion or self-compassion can impact people's engagement in these activities.
Would about you would people find surprising?
When people meet me for the first time, people are often surprised by my 6'7" height. Sometimes this literally surprises people, especially as we return to having in-person meetings.
Any advice for early career researchers and students?
I was once told to think of a research career as a marathon, not a sprint, and I think that's good advice. Try to focus on the long term and work a little bit every day. Also, maintain a balance in everything—not just between work and life, but also within your work. Mix short-term and long-term projects, take risks, and explore topics outside of your comfort zone.
Research at the University of Manitoba is partially supported by funding from the Government of Canada Research Support Fund.