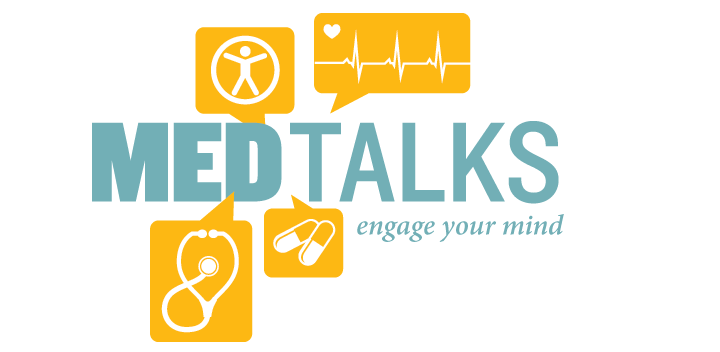 MedTalks: public lecture series on important health issues
November 8, 2017 —
Starting November 14, the Rady Faculty of Health Sciences is once again making medical lectures accessible to the public with its free MedTalks series.
This series of stimulating and interactive talks is held annually, offering an inside look at topics like cancer screening, infectious diseases and geriatric psychiatry from experts who understand them best.
"Rady Faculty of Health Sciences is known for its innovative professors and instructors," said Christine Polimeni, Director of Continuing Professional Development, Medicine. "We want to make that expertise available to the public in an informal and interactive setting so that patients can get the latest information on a broad spectrum of current healthcare issues."
Each event, held at the Reh Fit Centre from 7:00 – 8:30 p.m., features two lectures and a question period on a specific theme. This year, a total of five sessions will be held:

Tuesday, November 14, 2017 – Cancer Screening
"WHO, WHEN, HOW SHOULD WE BE SCREENED?"
Linda Starodub, BA
Health Educator/Primary Care Liaison at ColonCheck, CancerCare Manitoba
GENETIC TESTING FOR CANCER
Bernie Chodirker, MD, FCCMG, FRCPC
Medical Director, WRHA Genetics & Metabolism Program

Wednesday, December 6, 2017 – Geriatric Neurology/Psychiatry
PARKINSON'S DISEASE
Sean Udow MD, FRCPC
Assistant Professor, Section of Neurology, University of Manitoba
DEPRESSION IS A BAD NAME FOR WHAT I HAVE
Barry Campbell, MD, FRCPC
Department of Psychiatry, University of Manitoba

Thursday, January 11, 2018 – Topics in Infectious Diseases
INFECTIONS FROM OUR NECK OF THE WOODS
John Embil, MD, FRCPDP, FACP
Director, Infection Prevention and Control Program, Winnipeg Regional Health Authority and Professor, Departments of Internal Medicine, (Section of Infectious Diseases) and Medical Microbiology, University of Manitoba
WHAT'S BUGGING YOU? PREVENTION OF BUG-BORNE INFECTIONS
Pierre Plourde, MD, FRCPC
Medical Officer of Health and Medical Director, Travel Health and Tropical Medicine Services

Tuesday, February 20, 2018 – Pharmacology Update
NAVIGATING THROUGH NATURAL HEALTH PRODUCTS
Shandis Price, B.Sc. MD, CCFP
Postgraduate Faculty Lead Integrative Medicine. Department of Family Medicine
UNBLOCK MY HEART:
LATEST BLOOD THINNERS FOR TREATING CLOTS AND ATRIAL FIBRILLATION
Glen Drobot, MD, FRCP
Department of Internal Medicine, University of Manitoba

Wednesday, March 14, 2018 – Choose Wisely
WHAT IF… I DON'T ORDER THAT TEST?
Jim Slater, MLT(ART), B.Sc., MBA
Chief Executive Officer
Diagnostic Services Manitoba
WISE CHOICES IN DIAGNOSTIC IMAGING
Dr. Lisa McPhee, MD, FRCPC
Department of Radiology, University of Manitoba
To register for any of these free public events, call 204-789-3547 or email nancy [dot] fischer [at] umanitoba [dot] ca.