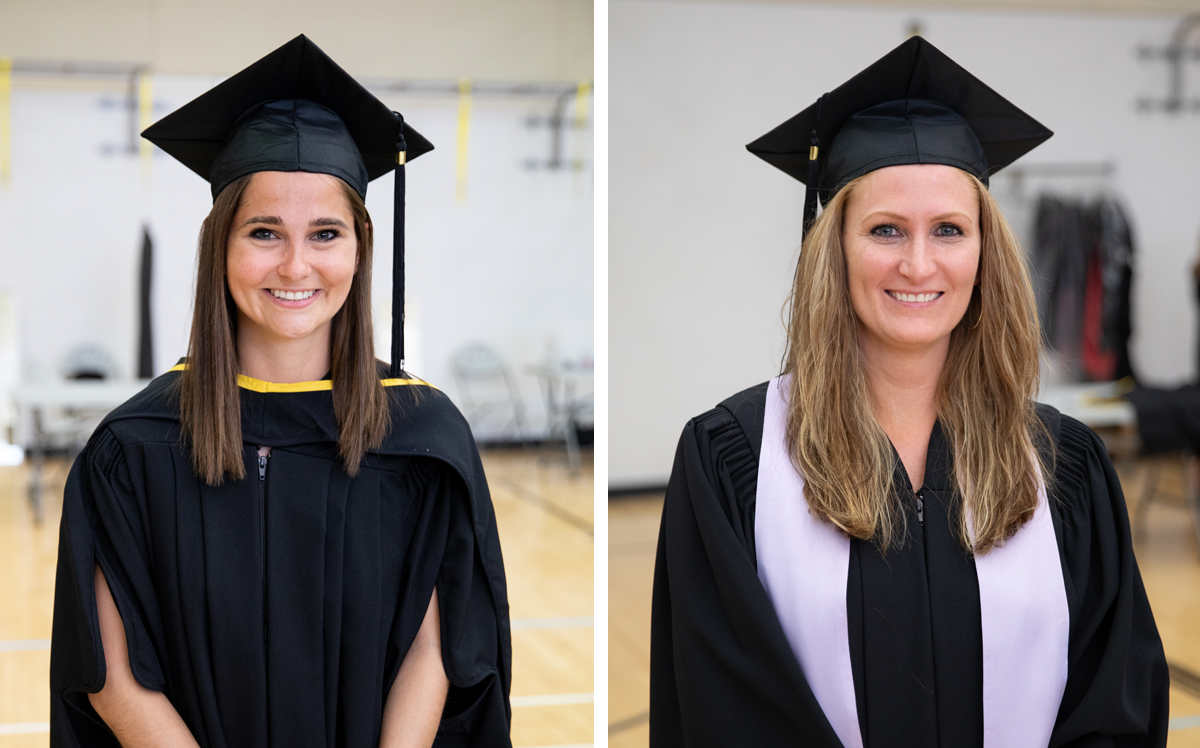 Medal winners took uncommon routes to oral health careers
July 31, 2019 —
Dr. Morgan Murray originally sank her teeth into the field of nutrition.
Six years ago, she was earning her master's at U of M in human nutritional sciences, with a thesis project focused on the effects of carrot supplementation on visual function.
Then she got a job as a teaching assistant for a course called Nutrition in Dentistry. It brought her to the Dr. Gerald Niznick College of Dentistry in the Rady Faculty of Health Sciences and changed her path, opening her eyes to dentistry as a potential career.
Murray, who grew up in River Heights, realized that dentistry could combine her passion for science and health with her enjoyment of crafting with her hands, as well as her strong people skills.
After completing her master's, she was accepted into the dental college. This spring, she graduated at the top of the Class of 2019 with the gold medal in dentistry.
"It's very hands-on and creative," she says about the profession. "When you do a filling, you're building and sculpting and shaping it. You can shade-match it to make it look really natural. You can restore the tooth's appearance, as well as the function.
"I also love the long-term connections you can have with patients."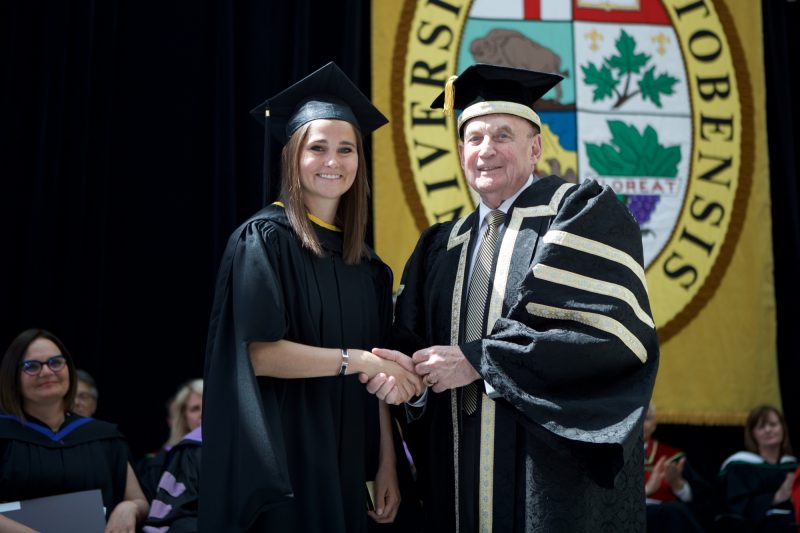 In addition to the gold medal, Murray earned the Dr. John W. Clay Medal and Prize for the top overall average in the program, and two other awards. Still, when she started practising a few weeks ago, it felt strange to be a fully qualified professional.
"When I saw my first patient and I called myself 'Dr. Murray,' I was thinking, 'Is that me?'
"The biggest challenge is not doubting yourself. In school, you always had someone to double-check your decisions. You just need to be confident and when in doubt, ask questions. The learning never ends."
For Murray, a highlight of dental school was participating in an outreach trip to Peru with Kindness in Action, providing free oral care to people in need. "To see how grateful the patients were, and to relieve them from pain, was spectacular," she says. She found the trip so meaningful that she is volunteering again next year.
Murray credits her high achievement at U of M to her efficient study habits. But she advises against an all-work, no-play approach. "I worked really hard, but I still maintained a balance," she says. "For your sanity, you need to blow off steam."
No more barking clients for dental hygiene grad
It's not too surprising that at Tammy Crowder's house, the family dog – a Maltese cross – gets her teeth brushed regularly.
Crowder used to be a veterinary technologist at a clinic where the clients ranged from puppies to llamas. Now she's a newly minted graduate of the School of Dental Hygiene.
"I do miss the animals, and seeing them go home with their tails wagging," says the mother of a seven-year-old girl and twin four-year-old boys.
"But I wanted a change, and I wanted to challenge myself. Most people think dental hygiene is just about cleaning teeth, but there's so much more.
"It's very rewarding when you get a client in your chair and you do see a difference in their oral health, because they trust you and the information you're providing."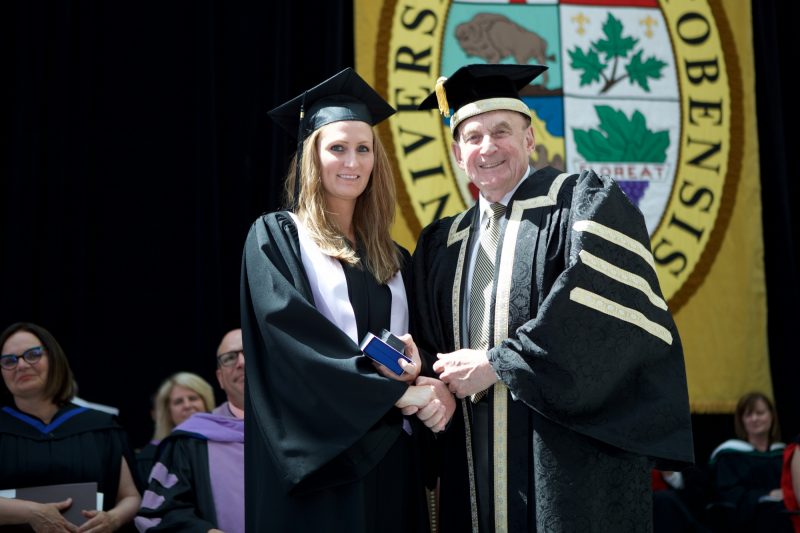 Crowder, who was raised in Lorette, Man., earned the highest standing in the Dental Hygiene Class of 2019. She received five awards upon graduating with her diploma, including the Governor General's Bronze Medal and the Maria Araceli Pacheco Memorial Award, which recognizes both outstanding marks and demonstrated professional promise and concern for patients.
The communication skills she honed in the vet's office, such as educating clients about how to carry out a pet's treatment at home, are highly transferable to dental hygiene, she says.
One of Crowder's favourite parts of the dental hygiene program was giving an interactive presentation on oral health to a Grade 2 class. "The kids were just amazing little sponges," she says.
The greatest challenge was balancing the demands of university with family life. "It was tough," she says. "A lot of it fell on my husband's shoulders. Every night, we would get the kids to bed and then I would study for three or four hours. It was a lot of time management."
Do her kids practise good oral hygiene, along with the dog?
"Sure do!" Crowder says with a laugh. "They brush twice a day. They floss. There's no fighting – they know the routine."
The new grad is taking the summer off and hopes to start working at a Winnipeg dental practice in the fall.
"I just want to get out there and perfect my skills and increase my knowledge," she says.