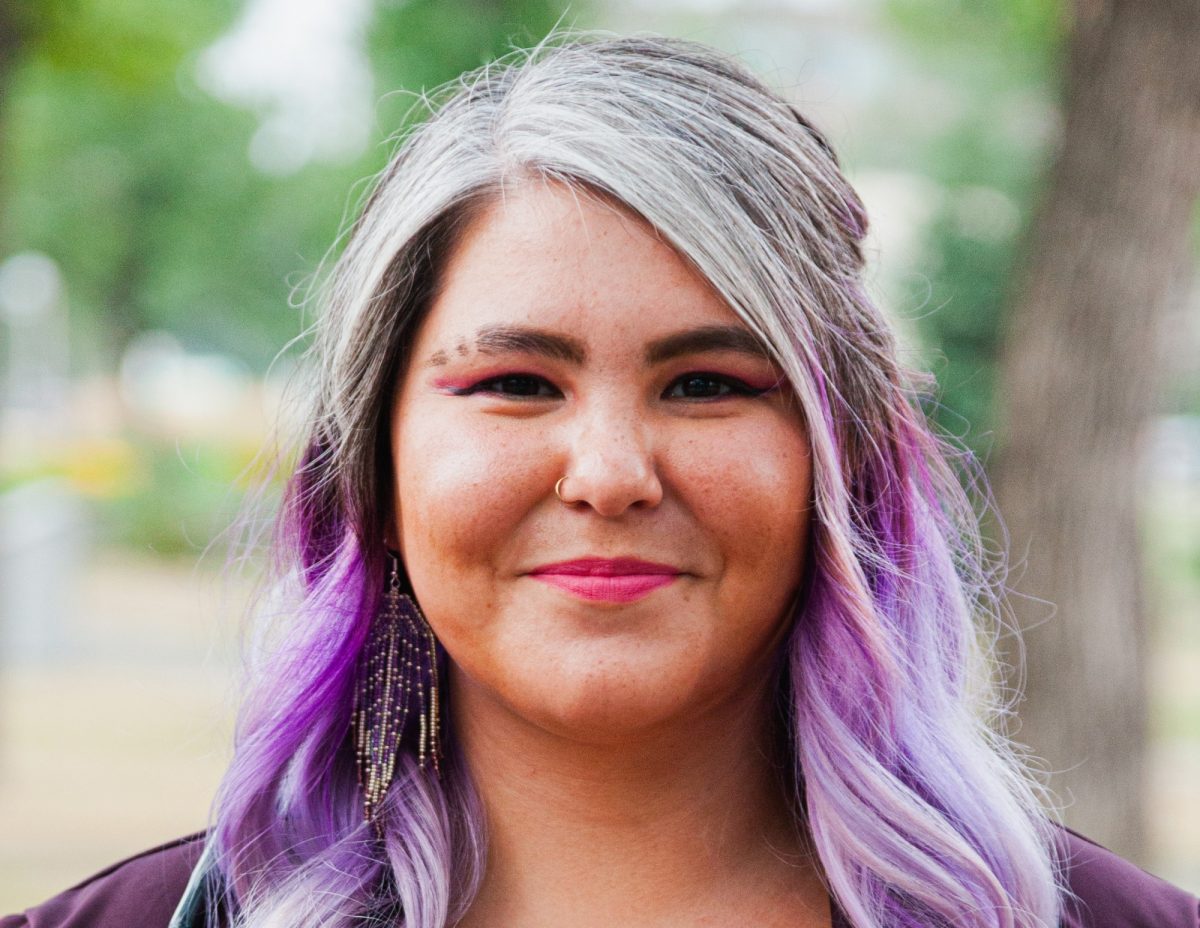 Med student, Indigenous and inclusion advocate recognized by Canadian Medical Hall of Fame
September 3, 2021 —
Max Rady College of Medicine student Jayelle Friesen-Enns has received a Canadian Medical Hall of Fame (CMHF) award honouring second-year medical students who demonstrate community leadership, superior communication skills and interest in advancing knowledge.
"I really appreciate all the support that helped me get this award from the people who wrote me reference letters, to my family and friends who supported me through a lot of busy years in school and the hardships along the way. I couldn't have gotten this award without them," says Jayelle.
The CMHF partners with donors, MD Financial Management Inc. and Canada's 17 medical schools to recognize young leaders who exemplify qualities of CMHF Laureates: perseverance, collaboration and an entrepreneurial spirit.
Jayelle is starting their third year of medicine at the Max Rady College of Medicine, while concurrently completing their master's in medical microbiology and infectious diseases at the University of Manitoba. She is on the student council for the Manitoba Medical Students' Association and was voted the class president for the past two years and was re-elected to continue as class president for the next two years.
Jayelle, a Métis woman, has been a determined advocate for inclusion and representation initiatives for Indigenous medical students. She has worked with UM medical faculty on the admissions process for Indigenous applicants to make sure the process was more equitable and included Indigenous backgrounded questions.
"We try to make sure the process is inclusive so people think about Indigenous health in the process of going into medical school, with the hope that it will make medical school and the health care field more safe and accessible for Indigenous people," says Jayelle.
Recently, Jayelle co-founded the Indigenous Medical Students' Association of Canada (IMSAC) to provide a space for advocacy and support for Indigenous medical students who often face additional barriers to achieving their educational goals.
"As an Indigenous medical student I didn't know what to expect going into the field of medicine and I was hit with a lot more resistance than I thought I would be. There were a lot more micro-aggressions and things that were difficult for myself. I saw a lot of other Indigenous medical students having the same issues.
"Realizing this was such a universal experience for Indigenous medical students across the country made me realize it would be nice to have a group that could stand together when things like this happen and be someone to reach out to externally. There were a few other students across the country that also showed an interest in the same thing and somehow we managed to get together and get it started. It's super exciting," says Jayelle.
Receiving the CMHF award is important to Jayelle because it can inspire other Indigenous people to recognize their own potential when they see someone like themselves being recognized for achievements.
"I admire every Indigenous faculty member, professor and doctor I see and know how important that is to me, so I really wanted to be a role model for people like me coming into medical school," says Jayelle.
Each of Canada's medical faculties or colleges facilitated the review of applicants and recommended one award recipient. Three letters of support are required by applicants including a non-academic community reference describing their community impact, along with a 1,000 word essay describing why they should be considered for the award and articulating the qualities of the CMHF Laureate who inspires them most.
The 17 recipients each receive a cash prize of $5,000 and a travel subsidy to attend the 2022 Canadian Medical Hall of Fame Induction Ceremony in Ottawa, ON where they will have the opportunity to meet CMHF laureates and interact with health leaders from across the country.