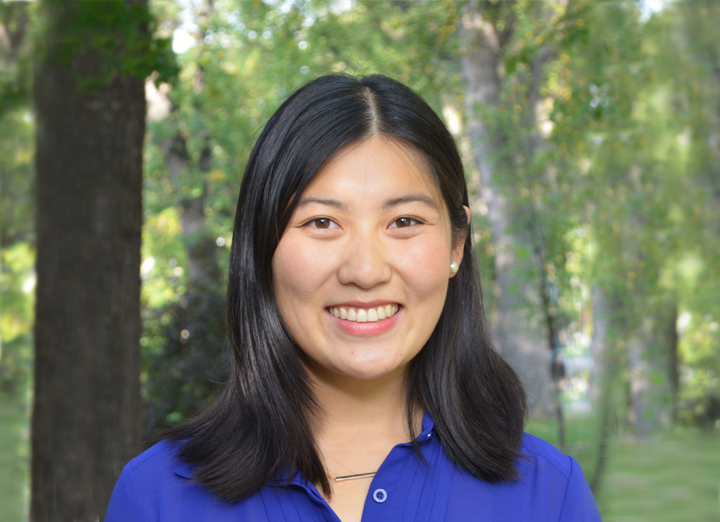 Med student honoured for leadership, advocacy work
October 5, 2016 —
Dorothy Yu, a third-year student in the Max Rady College of Medicine, Rady Faculty of Health Sciences, has won a Canadian Medical Hall of Fame (CMHF) Award in recognition of her leadership work at the university and beyond.
"This is an incredible honour," Yu said. "I'm proud to represent the University of Manitoba and greatly appreciate all the colleagues and mentors who have guided me."
The 23-year-old Yu is passionate about encouraging student involvement in advocacy projects. In the 2015-16 school year, she co-founded the Student Advocacy Committee, which organized an Advocacy and Global Awareness Conference and planned Manitoba's first Medical Student Lobby Day, through which students met with MLAs to discuss social housing.
"Advocacy is something I am passionate about, and wish more medical students became involved in," the future physician wrote in her essay submission for the award.
"Even as students, we have the opportunity to be heard . . . on issues of health equity and policy."
Born and raised in Winnipeg, Yu earned a psychology degree at Queen's University before returning home for medical school. Serving as Global Health Advocate for the U of M, Yu collaborated with students across Canada to create Humans of Pharmacare, a project advocating a national Pharmacare strategy through patient and health-care worker stories.
She has also chaired the Family Medicine Interest Group, served on the executive committee of the Manitoba College of Family Physicians and created #justaFP, a social media project highlighting the diverse work of family physicians in an effort to combat the perception that they are "just" family doctors.
Yu designed a research project studying predictors of imposter syndrome in medical students. She hopes to promote physician wellness in medical education and advocate for underprivileged populations.
The CMHF Awards are given annually to one student at each of Canada's 17 medical schools. They recognize students who demonstrate leadership through community involvement, superior communication skills, academic excellence and interest in advancing knowledge.
Students in their second year of medical school apply by submitting an essay, in part describing the qualities of the Hall of Fame laureate who most inspires them.
Yu wrote about her admiration for Dr. C. David Naylor, who led the federal inquiry into Canada's response to the SARS epidemic and was instrumental in establishing the Public Health Agency of Canada.
Yu receives a cash award and a travel subsidy to attend the CMHF induction ceremony in May 2017 in Quebec City.