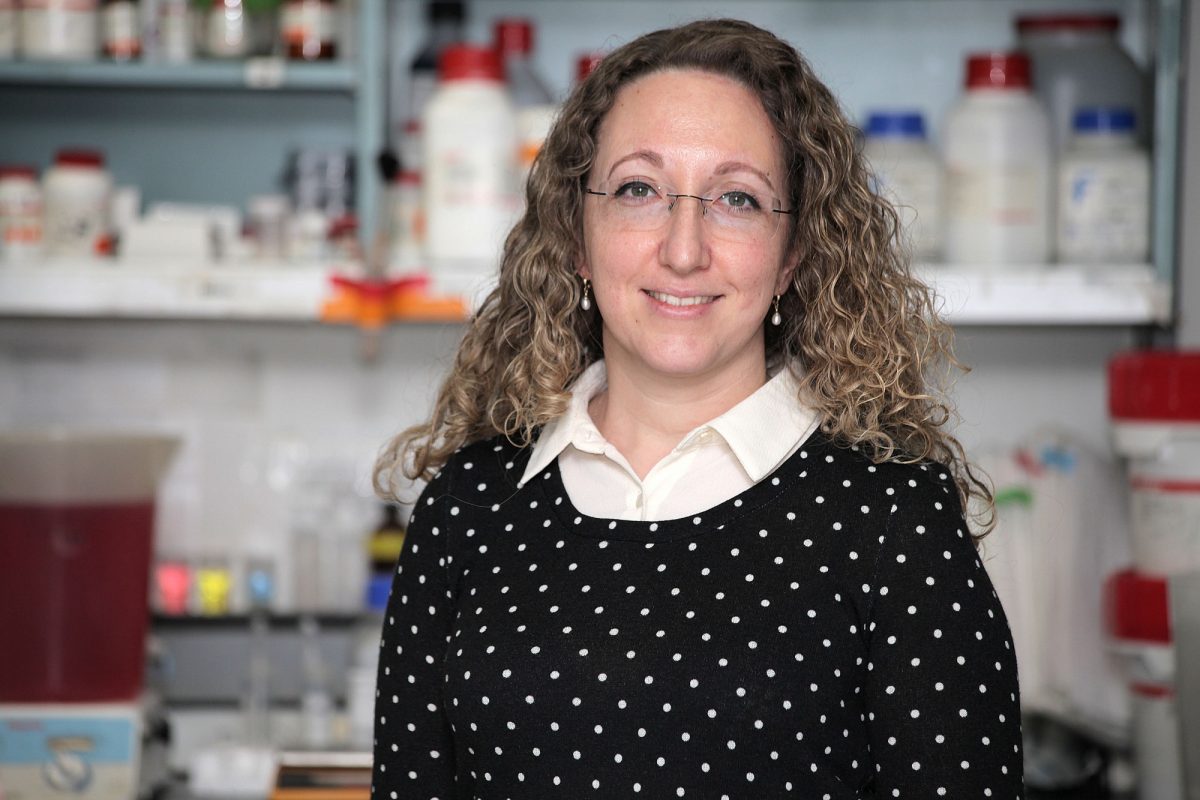 Awards advance Rady women in leadership learning
February 5, 2021 —
A fund that supports women's leadership training will help Dr. Inna Rabinovich-Nikitin prepare to manage a future research team.
The postdoctoral fellow in physiology is one of 10 faculty members, students or trainees in the Rady Faculty of Health Sciences who have received 2020 leadership development awards through The Winnipeg Foundation's Martha Donovan Fund.
Rabinovich-Nikitin's award will fund her to take the online Laboratory Leadership Course offered by the European Molecular Biology Organization.
"It's a career-development program to help advance a postdoctoral fellow's next career step in becoming an independent investigator with their own laboratory," said Rabinovich-Nikitin, whose long-term goal is to lead cardiovascular research on women's heart health.
"I anticipate learning techniques and tools for leading teams, tailored specifically to the lab and research setting."
The $250,000 Winnipeg Foundation Martha Donovan Fund was established in 2019 to provide leadership development opportunities for women in the Rady Faculty of Health Sciences. Up to $50,000 will be awarded annually for five years.
"In this second year of the awards, we received 16 exceptional applications from women at all stages of their academic careers," said Dr. Sara Israels, vice-dean, academic affairs of the Rady Faculty.
"I was struck by the diversity of academic interests of our awardees, extending from biomedical science to health professions education. We look to these women as future leaders across the full scope of activity in the Rady Faculty of Health Sciences."
In light of the pandemic, many of the award recipients will enrol in online leadership programs.
Dr. Joanne Parsons, assistant professor of physical therapy in the College of Rehabilitation Sciences, will use her award for online training through Academic Impressions, which offers programs for faculty and staff in higher education.
"I anticipate that the training will improve my understanding of leadership styles and principles, with the intention of ensuring that I'm a collegial, effective and efficient leader," Parsons said. "It will elevate my ability to contribute to service within the university and the physiotherapy profession."
Dr. Sonia Udod, assistant professor of nursing, will enrol in the Certified Health Executive Program and LEADS Inspired Leadership Program offered by the Canadian College of Health Leaders.
Udod foresees that by expanding her own leadership capabilities, she can disseminate more leadership knowledge to graduate students and build research capacity in the area of leadership.
"I want to learn more about creating a culture of innovation in the master of nursing leadership stream, and about leading organizational and system change to improve patient care," she said.
Any woman who is a full- or part-time academic faculty member with a primary appointment in a college of the Rady Faculty, or a student, postdoctoral trainee or resident in the Rady Faculty, can apply to the fund to support her pursuit of academic leadership training.
2020 RECIPIENTS:
FACULTY MEMBERS
Ming-Ka Chan, Pediatrics and Child Health, Max Rady College of Medicine
Jessica Hartley, Biochemistry and Medical Genetics, Max Rady College of Medicine
Joanne Parsons, Physical Therapy, College of Rehabilitation Sciences
Chau Pham, Emergency Medicine, Max Rady College of Medicine
Christy Pylypjuk, Obstetrics, Gynecology and Reproductive Sciences, Max Rady College of Medicine
Sonia Udod, College of Nursing
STUDENTS/TRAINEES
Jocelyn Elias, College of Nursing
Kathleen Glover, Medical Microbiology and Infectious Diseases, Max Rady College of Medicine
Inna Rabinovich-Nikitin, Physiology and Pathophysiology, Max Rady College of Medicine
Andrea Toews, College of Nursing