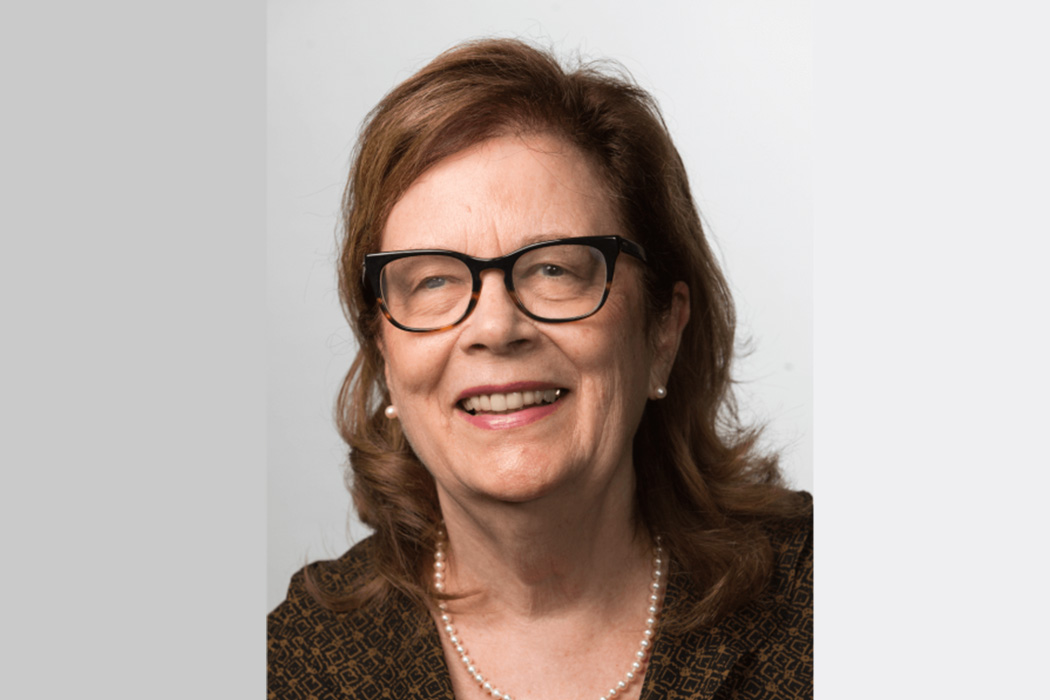 Marking a 40-year career centred on nursing education, research and social justice
July 22, 2022 —
After four decades of researching, teaching and practicing nursing, Lynn Scruby, [PhD /99] reflects on her career at the University of Manitoba. An assistant professor at the College of Nursing and research affiliate with the Manitoba Centre for Nursing and Health Research (MCNHR), Scruby's research focuses on promoting social justice in health care settings and addressing health inequities for vulnerable and marginalized populations including low-income women with children, refugees, Indigenous people, persons with mental health issues and people with low income.
She feels a key to improving health outcomes is to address the social determinants of health such as society providing education and work-place training, access to affordable food and housing, and increasing access to mental health and all health care services.
Scruby credits her decision to pursue nursing and her areas of research to her upbringing and being taught as a child to always put community first.
"Health equity and social justice are of great interest to me and always have been. I grew up in Saskatoon with generations of Presbyterian values and at a very young age was taught to think of the 'other' before myself," she says.
Following those values and the encouragement of her parents and teachers, Scruby began her educational journey with completion of a diploma in nursing from St. Paul's Hospital School of Nursing, Saskatoon followed by a post diploma at University of Saskatchewan, a BN at McGill University, M.Sc. at University of Minnesota and PhD at the University of Manitoba.
Her experiences taught her the importance of making change at the policy level which would have a larger influence for populations and communities. Through her research collaborations, Scruby joined the boards of Wolseley Family Place, Klinic Community Health, Irene E. Nordwich Foundation and Women's Health Research Foundation of Canada. She was recognized with the Provincial Council of Women of Manitoba Award for service to the community in 2019 and UM Award for community engagement in 2021.
Scruby's most recent research focuses on interprofessional collaboration in health care when working with refugees. Supported by a University Collaborative Research Program grant with the goal of improving the experience and health outcomes for these populations in mind, she and her team are recommending that health-care professionals help refugees with each step of their care, including directions to the pharmacy to pick up a prescription and information on health care coverage.
"If the interprofessional health care services are not made easily accessible, with good communication, refugees will elect not to go and then they suffer on their own," Scruby says, adding her team, supported by MCNHR, is currently interviewing students in the Rady Faculty of Health Sciences to identify what is needed in the education of health sciences students to provide optimum care to refugees.
Throughout her career, Scruby has been keenly in tune with the needs of her students. She has prioritized authenticity while teaching to make sure her students don't struggle with impostor syndrome. She was honoured for her commitment to teaching with the Dr. and Mrs. H. H. Saunderson Award for Teaching Excellence in 2005.
Scruby says by the end of her master's, she was already enamored with teaching. Looking back on an "enriching and fulfilling career," Scruby says she has learned much from UM mentors like Dr. Janice Dodd, Nettie Peters, Dr. Ina Bramadat and Margaret Haworth-Brockman as well as from the students she mentored.
While 40 years ago, the expectation was more on individual achievement, today's leadership team in the College of Nursing, under Dean Netha Dyck, is supportive of the values of interprofessional collaboration, building a healthy community in which faculty can achieve their goals, and strengthening relationships among mentors and students.
"Every day is different at UM. It is a true privilege to be able to learn and grow with my students, mentors, colleagues and the many communities in which I engage and to have my work recognized and valued," Scruby says.