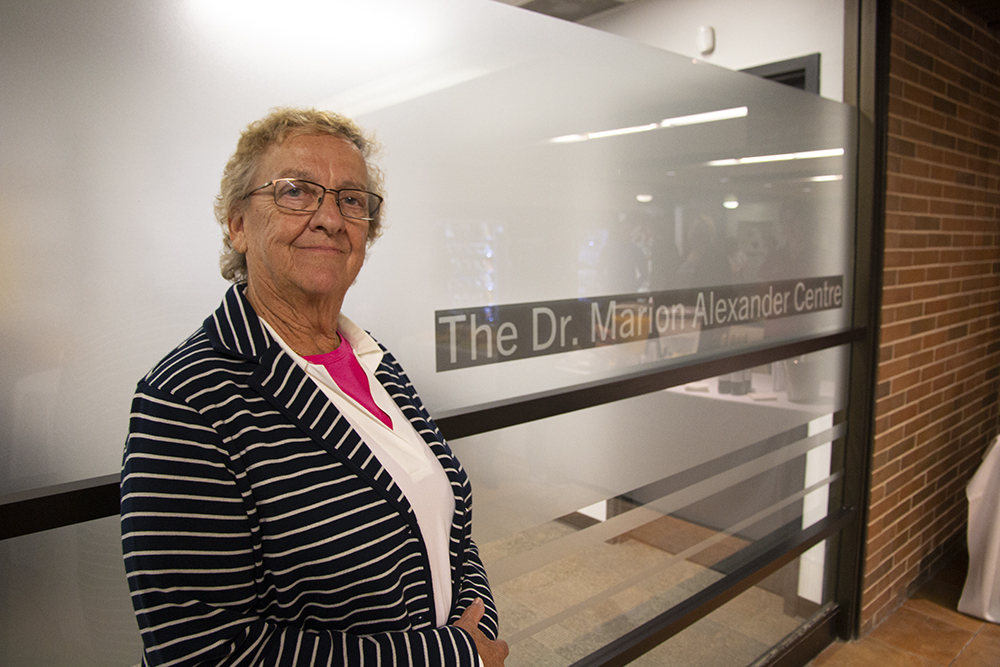 'Marion is a founder of this faculty'
September 21, 2019 —
While Dr. Marion Alexander has been with the Faculty of Kinesiology and Recreation Management for more than 50 years, a space adorned with her namesake will live on much longer than that.
The ribbon was officially cut on The Dr. Marion Alexander Centre, unveiled in front of alumni, family, friends—and even a string quartet—at Homecoming 2019, Saturday, Sept. 21 at the University of Manitoba.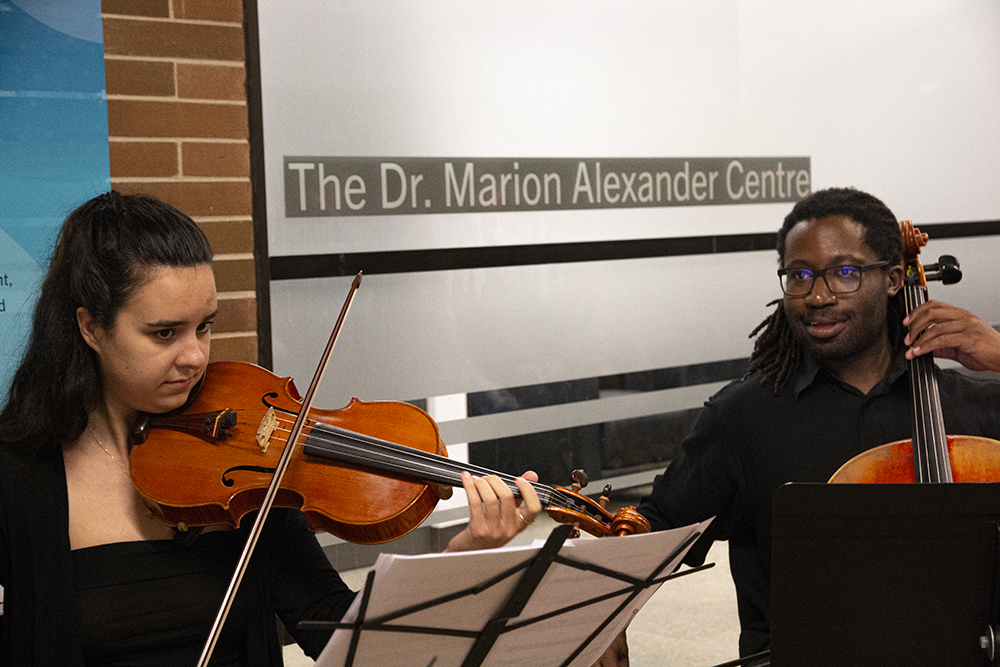 "Marion is a founder of this faculty," said FKRM dean Dr. Douglas Brown at the ceremony attended by close to 70 people—including pockets of Dr. Alexander's former students.
Alexander's incredible career took off at the U of M in 1967 when she was hired as the Lady Bisons basketball team coach and assistant coach for the women's track team.
After a brief pause to pursue a PhD in sport biomechanics at the University Alberta, she returned to the university, becoming a pillar in the delivery of the FKRM's undergraduate curriculum before retiring in 2015. Alexander currently maintains a residency with the faculty as a senior scholar.
Professor Gordon Giesbrecht, once a student of Alexander's, recalled how instrumental she was for his career.
"She was a great teacher, but very, very tough. She was a force," Giesbrecht said in a speech at the ceremony.
The Dr. Marion Alexander Centre is located at 178 Extended Education, and houses FKRM's biomechanics lab as well as offices for a handful of faculty and graduate students.
Alexander, who had numerous family and friends attend the ribbon-cutting, said she felt humbled by the centre-naming.
"Even after all these years, it's feels nice to be so supported by this faculty," said Alexander.