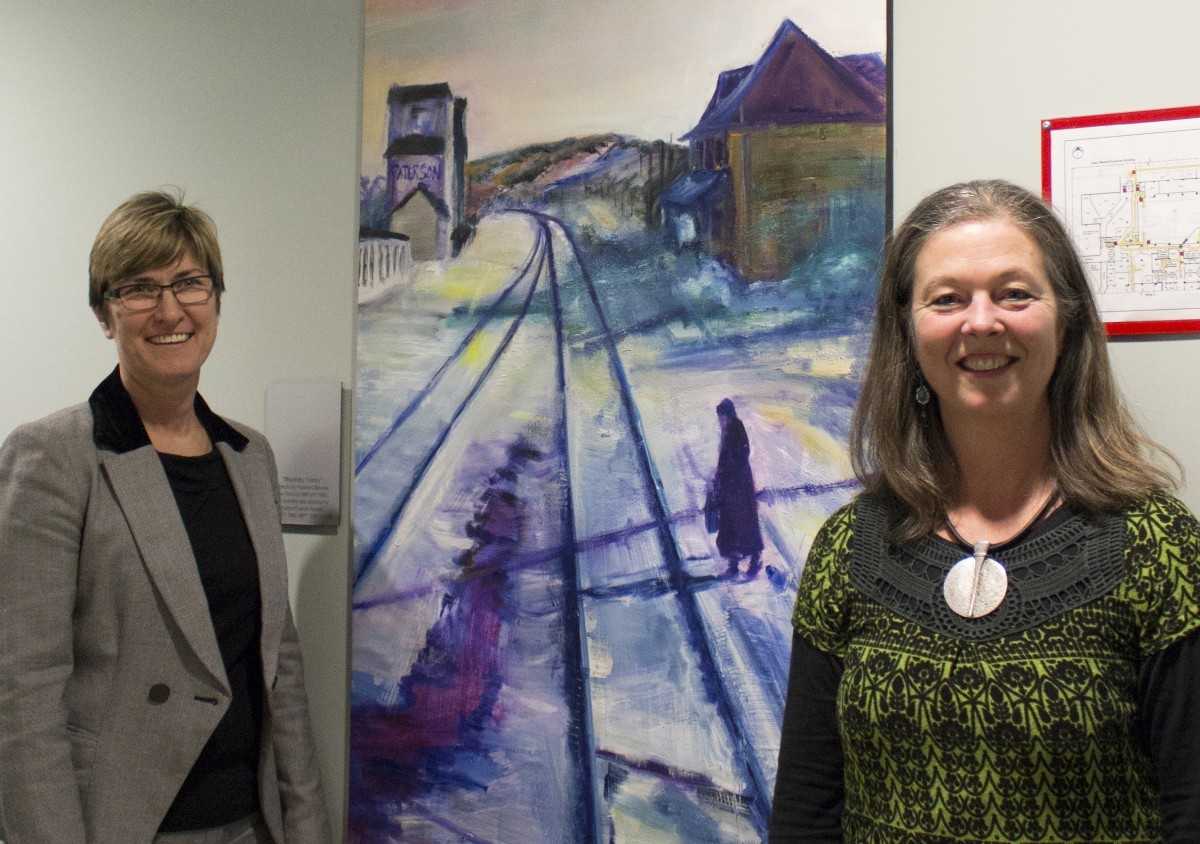 Manitoba tracks lead home
Donated art piece inspired by prairie landscape
January 31, 2015 —
This week the College of Rehabilitation Sciences, Faculty of Health Sciences celebrated a reunion of sorts as members of the Class of 1983 gathered to recognize the donation of a painting to the Bannatyne campus.
The piece, titled 'Manitoba Tracks,' was donated to the department of physical therapy by Heather Howdle and is now on display at the entrance of the Clinical Learning and Simulation Facility. The painting was created by her former classmate, Yasemin Skrezka, a physiotherapist and artist now living in Germany. Howdle and Skrezka both met as first-year students in what was then the School of Medical Rehabilitation and have maintained a friendship and connection to the U of M over the years.
"I felt it would be nice to share Yasemin's artistic talents," said Howdle about her decision to donate the piece. "It's also an example of continuous learning and development as a professional and as a person."
Skrezka is touched to have her work displayed at her alma mater, especially considering the piece was inspired by the Manitoba landscape.
"It feels very special," Skrezka said. "The four years I spent in Winnipeg were the most beautiful years of my life and we were here [at Bannatyne campus] all the time and it's so nice to have it come home."
More of Skrezka's work can be seen here.