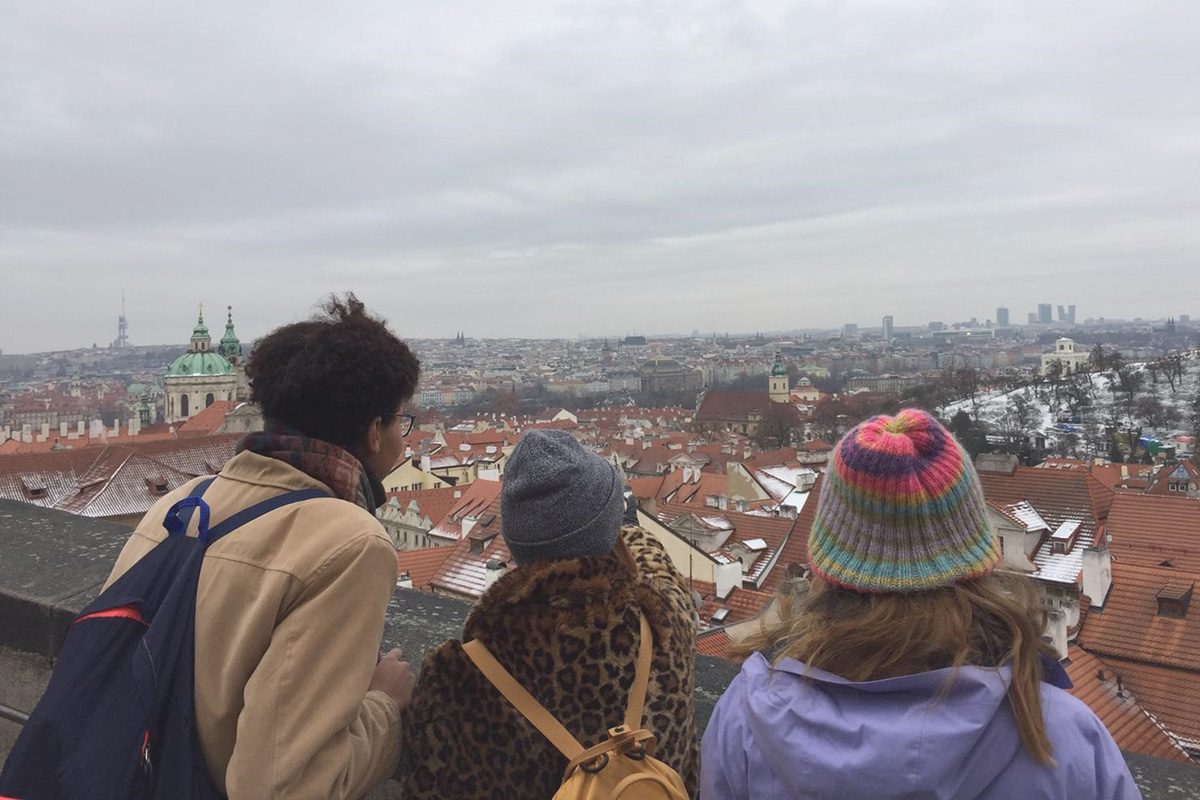 Looking to conduct research or study in Germany?
Learn more about available opportunities
November 15, 2019 —
This article is part of a new series outlining international opportunities at the University of Manitoba.
Opportunities for research and study in Germany abound, thanks to the German Academic Exchange Service, or DAAD.
The University of Manitoba supports such opportunities for the campus community through DAAD, the world's largest funding organization for the international exchange of researchers and students. DAAD provides scholarships and information for undergraduate and graduate students, PhD candidates, postdocs and faculty looking to conduct research or study in Germany.
"DAAD gave me the opportunity to conduct my PhD research through the PPP program (project-based exchange program)," says Dr. Hartmut Holländer, associate professor (civil engineering) at the UM, who was recently selected to serve as a DAAD Research Ambassador for the 2019-2020 academic year. In his role, Dr. Holländer helps to inspire others to conduct research in Germany and provides information on how to do so.
"I believe that international collaboration is substantial for the development of young scientists and for recognized research," he says. "DAAD…is a great opportunity for everyone, and I am glad to introduce and discuss their programs with young researchers and my colleagues."
UM students can make Germany part of their Canadian degrees through a range of DAAD student programs supporting study, research and internships in Germany.
"DAAD is committed to bringing many different skills, perspectives and ideas to Germany, which is why they offer these programs to students, and completing these programs leads to many different benefits, both in skill development and job prospects," says Matilda Subek Simon, a fourth-year student in the Rady Faculty of Health Sciences and the DAAD Young Ambassador at the UM.
As a DAAD Young Ambassador, she helps spread the word about funding opportunities and programs in Germany for students, regardless of their stage or field of study. "My role is also to give students an idea about what life is like as an international student in Germany, and voice my own experiences to students who are interested and want to know more about student life in Germany," she says.
She was first involved with DAAD through its RISE summer internship program for undergraduate students in STEM fields. As part of the internship program, she spent summer 2018 in Regensburg working on a project related to an HIV vaccine.
"There is so much to gain from spending time abroad, and so many opportunities to meet new people, experience new cultures and make lifelong memories."
For ongoing international opportunities, visit the UM's International Centre website or email international [at] umanitoba [dot] ca.
UM faculty, post docs and PhD candidates of all fields are invited to a DAAD information session on Nov. 18, which will outline the German research landscape and funding programs designed to support research in Germany and/or in collaboration with German partners. Presentations will include John Paul Kleiner (DAAD, Toronto) and Dr. Hartmut Holländer (UM DAAD Research Ambassador).
UM students can also learn about scholarships and exchanges for study and research in Germany by attending an information session, also on Nov. 18. The session will include presentations by John Paul Kleiner (DAAD, Toronto), Naomi Fujiwara (exchange coordinator, UM International Centre) and student Matilda Subek Simon, who will share her experiences as an exchange student and research intern in Germany.
Research at the University of Manitoba is partially supported by funding from the Government of Canada Research Support Fund.