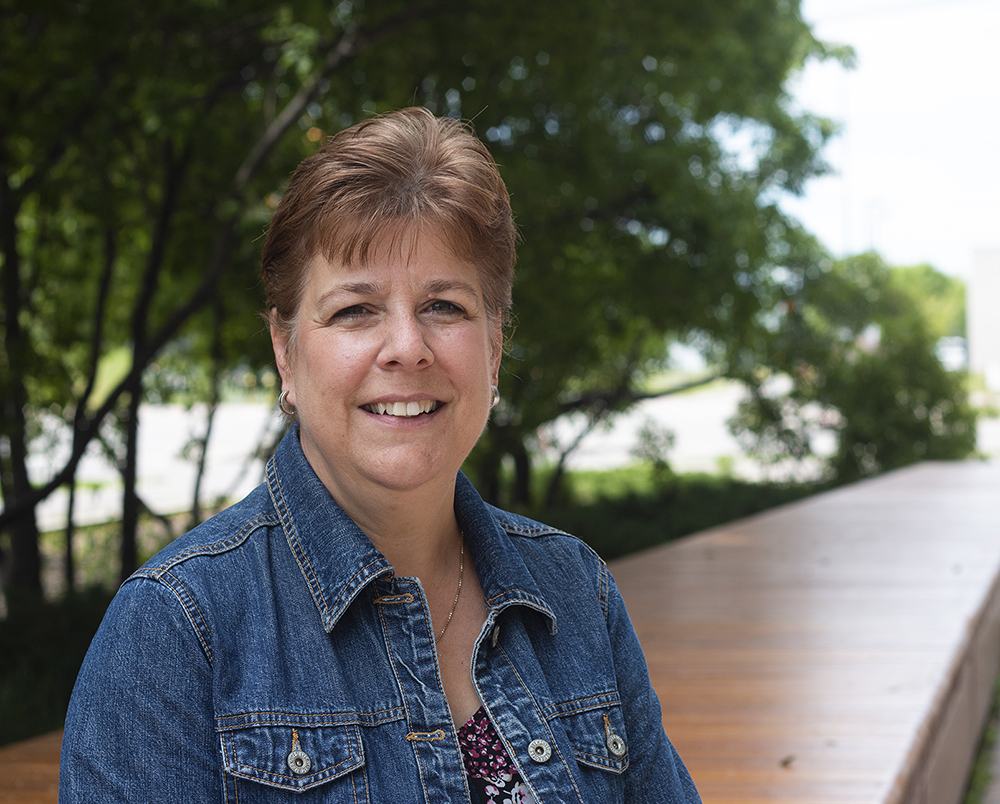 Long-time FKRM academic advisor calls it a career
March 26, 2021 —
A faculty mainstay for the last 25 years is calling it a career today.
Please join the Faculty of Kinesiology and Recreation Management in extending best wishes to Patti Dickieson, the faculty's academic advisor for students, who is retiring from the University of Manitoba on March 26.
It's estimated that Patti spent time advising and counselling nearly 11,000 students throughout her tenure.
Patti has been a dedicated employee of the Faculty of Kinesiology and Recreation Management for 25 years — and has served for over 34 years at the university. Throughout the years, Patti has been actively involved in the AESES union, as well as countless committees with the faculty and community. Her institutional knowledge, experience, and contributions helped our faculty office flourish and become more of a welcome and personal space for all of those who visited. She will be greatly missed by all of her students and colleagues alike — and will be difficult to replace.
In honour of Patti's career, funds raised by faculty staff and student council will be donated to the Bison Women's Hockey Team's scholarship fund. Termed "The Patti Prize," $1,500 will be presented to a student-athlete in the near future.
We wish Patti well as she starts a new chapter in her remarkable life. We know she is eager to spend time with her family and pursue more activities that she loves so much.