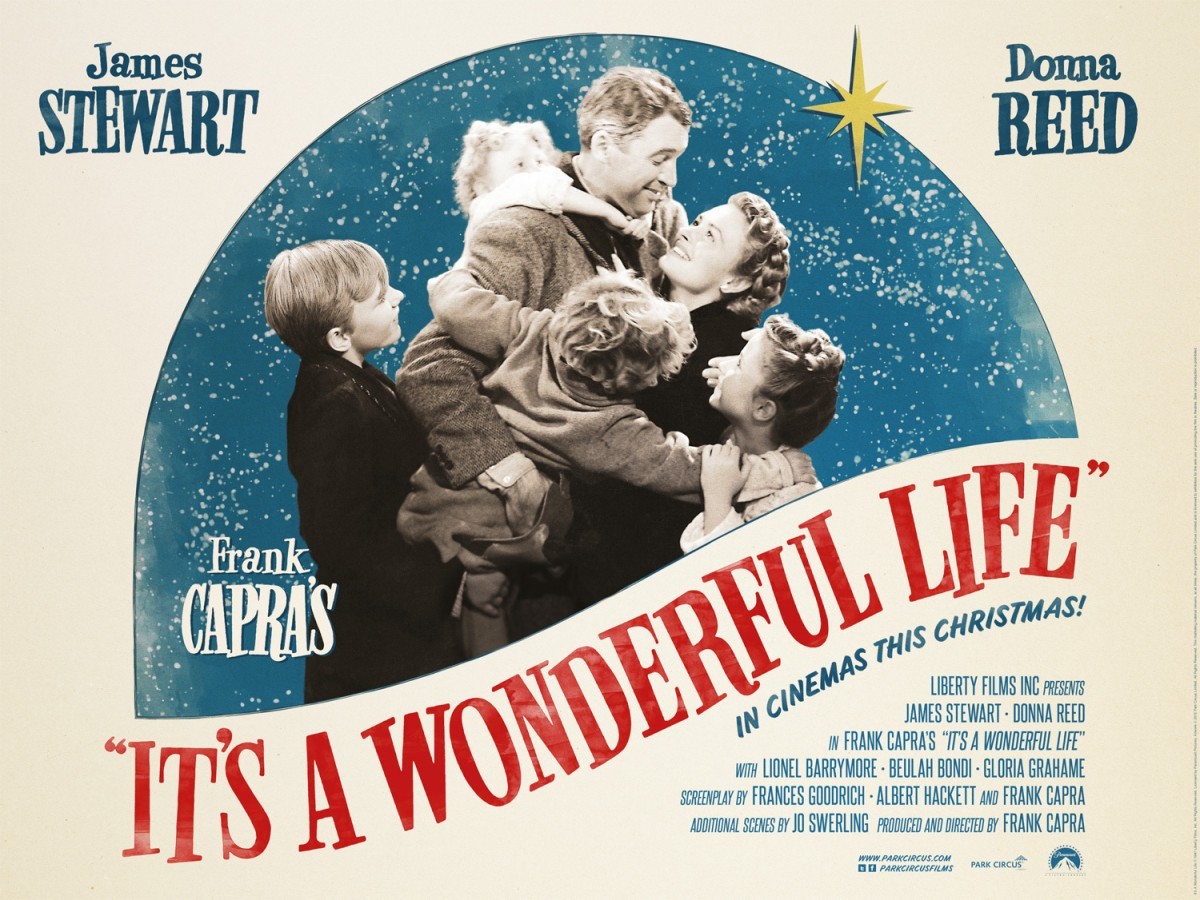 Let it snow: Cozy up with these holiday film favourites
December 13, 2013 —
Film professor Brenda Austin-Smith gives us her "Top Five" classic holiday movie picks. Clear a week's worth of snowy winter evenings, and curl up with these festive favourites from iTunes or Netflix. Just add popcorn and hot chocolate!

1. It's a Wonderful Life
Brenda Austin-Smith: It's a Wonderful Life is #1, partly because it has such loneliness and anguish in it. People forget that several sad and terrible things happen in this film. We also tend to forget that at the end, Mr. Potter still has the money he found in the rolled-up newspaper; mean and dishonest people are not defeated once and for all. Instead, the Baileys find a way to go on in spite of injustice.
Fun Facts: Director Frank Capra's film, based on the short story "The Greatest Gift" by Philip Van Doren Stern, has been a favourite since its release in 1946. Not only is it a holiday classic, it's also one of the most critically acclaimed Hollywood films, nominated for five Oscars and placing 11th on the American Film Institute's original list of 100 Years … 100 Movies.
Synopsis: Capra's masterful Yuletide drama about a suicidal man's redemption at the hands of an earthbound angel. Hear New York Times critic A.O. Scott on why It's a Wonderful Life stands the test of time.
***
2. Miracle on 34th Street
Brenda Austin-Smith: My second pick is Miracle on 34th Street (the original, of course), because who says a postal service can't be a vehicle for magic and transformation? And it's wonderful to watch the young Natalie Wood as she repeats "I believe; I believe; It's silly, but I believe."
Fun Facts: The film won Academy Awards for Best Actor in a Supporting Role (Edmund Gwenn), Best Writing, Original Story (Valentine Davis) and Best Writing, Screenplay. As Rotten Tomatoes puts it: Irrefutable proof that gentle sentimentalism can be the chief ingredient in a wonderful film, Miracle on 34th Street delivers a warm holiday message without resorting to treacle.
Synopsis: When a nice old man who claims to be Santa Claus is institutionalized as insane, a young lawyer decides to defend him by arguing in court that he is the real thing.
***
3. The Shop Around the Corner
Brenda Austin-Smith: In The Shop Around the Corner, Jimmy Stewart and Margaret Sullavan find what they love in what they hate — and the mail comes through again!
Fun Facts: A second movie to refute the demise of Canada Post's letter service, this romantic comedy from 1941 has two employees at a gift shop who can barely stand one another fall in love without realizing it, as each other's anonymous pen pal. The plot may sound a little contrived, but the film has been described as "a charming, romantic comedy that sets the standard for this genre of film" and makes TIME magazine's 2012 list of Top 100 of All-Time.
***
4. Meet Me in St. Louis
Brenda Austin-Smith: Meet Me in St. Louis has Judy Garland singing "Have Yourself a Merry Little Christmas" to comfort her little sister.
Fun Facts: Set on the eve of the 1904 World Fair in St. Louis, this 1944 musical film is another holiday favourite on TIME's Top 100 list. Richard Schickel says, "Despite its nostalgic charm, Minnelli infused the piece with a dreamy, occasionally surreal, darkness and it remains, for some of us, the greatest of American movie musicals." When the movie was released by Warner Home Video in 2011, critic Philip French called it "a movie that defines perfection, as it captures the spirit of hope and anxiety that informed the last years of the second world war, when it was made."


***

5. The Snowman
Brenda Austin-Smith: The Snowman (a short animation film based on the Raymond Briggs story) captures the mystery of your own house at night when you're a kid, and your parents are so soundly asleep that they aren't disturbed by a visiting snowman.
Synopsis: Wordless (save for the song "Walking in the Air") animated adventure about a young English boy who makes a snowman one Christmas Eve, only for it to come to life that night and take him on a magical adventure to the North Pole to meet Santa Claus.
***
… and a few more for good measure.

There are several more: Alastair Sim's A Christmas Carol (or Scrooge), A Christmas Story and, if we stretch to include classic T.V., A Charlie Brown Christmas.
***
Thanks to Brenda Austin-Smith for this list!
See all "Top Five" lists here.
Brenda Austin-Smith is associate professor of film in the department of English, film, and theatre, Faculty of Arts, where she teaches courses such as Film and Realism, Film and the City, Cult Film, and Cinephilia: Film Culture and Passionate Practice. Her research concentrates on cinema adaptation, and on the emotional power of film, especially as it is expressed in weeping.