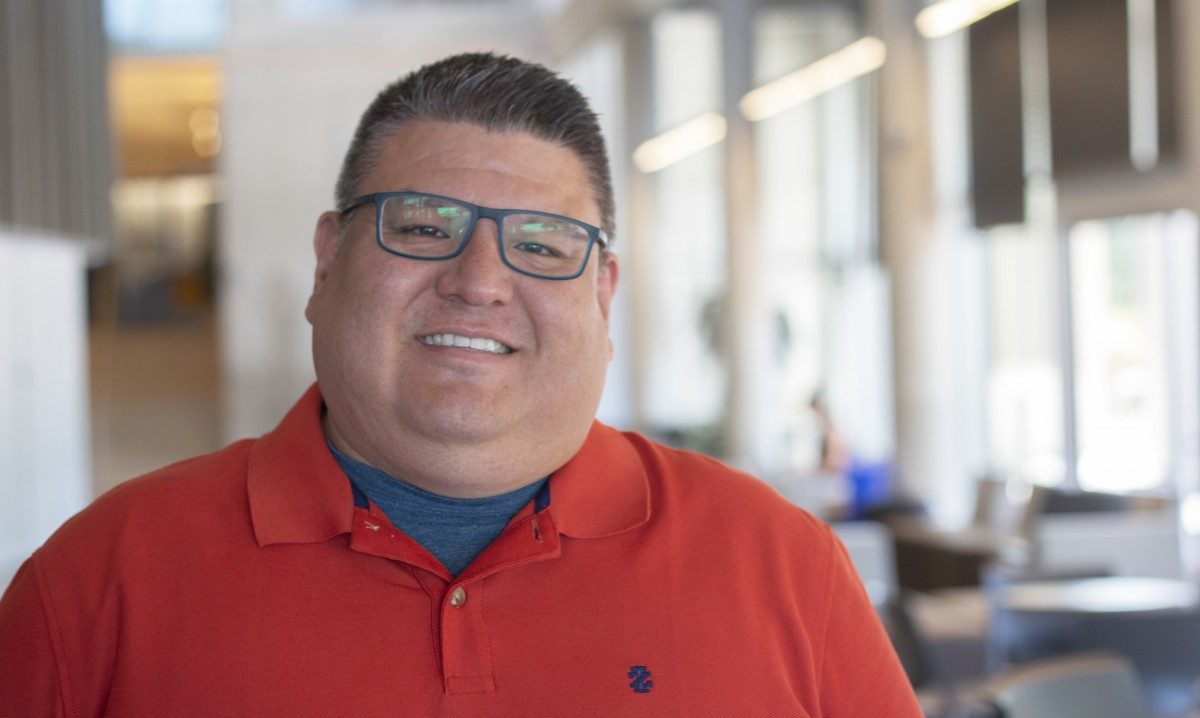 Leisure as a tool for self-determination
'I'm interested in how sport could be utilized in Indigenous struggles for decolonization, indigenization, sovereignty'
August 20, 2018 —
In the final instalment of our new 2018 academic hires series, we meet Dr Daniel Henhawk, who joins our faculty as an assistant professor via the University of Waterloo. Dr Henhawk is exploring the connections between western leisure and the historical and ongoing colonization of Indigenous Peoples, cultures, and communities. He's also a big Stranger Things fan.
What's the focus of your research?
I'm interested in how leisure could be utilized in Indigenous pursuit of decolonization, indigenization, sovereignty and self-determination. As a result, I bring a decidedly critical Indigenous lens to the socio-cultural study of leisure, sport and recreation.
Why did you choose to come to U of M?
I chose U of M because of the sense of collegiality that exists here. There also is a sense that Indigenous knowledge is valued here and because of that, U of M is an exciting place for me to continue my research.
What do you like most about Winnipeg so far?
There is a really good "food scene" here and my wife and I are really looking forward to exploring what Winnipeg has to offer.
What impact do you want your research to make?
I hope that my research helps us, as a society, to think about how we structure our lives in relation to how we conceptualize leisure and work. Perhaps, as we come to a better understanding of how colonialism has affected us all we will be able to think of new ways of conceptualizing leisure and work that may create a healthier society that is more egalitarian.
What's your favourite thing to do?
I have a love/hate relationship to modern sports. Although sport is often a tool for promoting problematic behaviour and attitudes, the contradiction is that at the purest moment it is beautiful to watch humans engage in and achieve amazing feats. So, I love watching all sport and then dissecting them through my researcher lens.
What book/show/media are you currently watching or into?
I really love Stuart McLean's Vinyl Cafe. I always reading or re-reading his stories. I'm also currently reading a book called The Tetris Effect by Dan Ackerman. And I just recently watched Stranger Things on Netflix and can't wait for the next season.