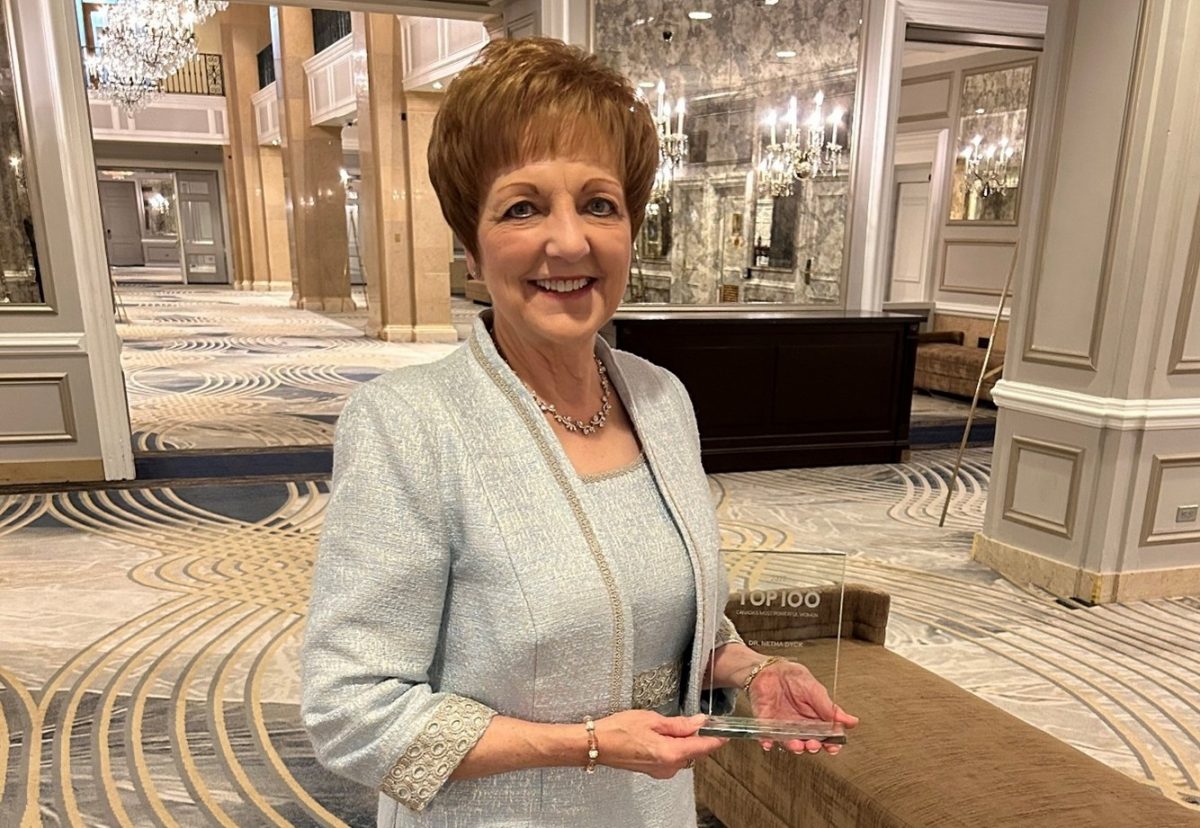 Leadership extension for Dean of College of Nursing
Dr. Netha Dyck's term will be extended until January 31, 2025
January 30, 2023 —
Dr. Netha Dyck's position of Dean, College of Nursing in the Rady Faculty of Health Sciences has been extended until January 31, 2025. She has been in the position since 2018.
Dr. Dyck is an alumna of the University of Manitoba where she received her Bachelor's Degree in Nursing in 1988. She obtained her Master of Sciences in Administration with a concentration in Health Services from Central Michigan University; and her Doctor of Education in higher education leadership from the University of Calgary.
Dr. Dyck is providing leadership in addressing Canada's critical nursing shortage by leading the College of Nursing team in a major 120 seat expansion of the Bachelor of Nursing program, bringing the total seat capacity to 400 seats. Dr. Dyck's leadership and commitment to the Truth and Reconciliation Calls to Action have resulted in the recruitment of Indigenous faculty and staff, enhanced supports for Indigenous nursing students and the creation of the College's Anti-Racism Committee. Having facilitated the establishment of the new and long-awaited Bachelor of Midwifery program in September 2021, Dr. Dyck looks forward to celebrating with the first graduates of the program in April 2024.
"I am pleased that Dr. Dyck is continuing in this position for another two years," says Diane Hiebert-Murphy, Provost and Vice-President (Academic). "Her promotion of excellence in teaching and research, as well as her leadership in expanding the Nursing program will serve UM well into the future."
During the past few years, Dr. Dyck participated in the RFHS pandemic planning process and facilitated the management of the COVID-19 pandemic within the College of Nursing. With the excellent work of the College of Nursing team, the delivery of all courses in the Bachelor of Nursing Program continued and students convocated according to schedule. In addition, the maximum seven-year CASN accreditation was achieved during the pandemic.
During her tenure at UM, Dr. Dyck has been recognized with numerous awards and honours including Canada's Most Powerful Women: Top 100 Award: Executive Leader, by the Women's Executive Network (WXN), November 2022; Inaugural Fellow, Canadian Academy of Nursing, by the Canadian Nurses Association, 2020; and Award of Excellence in Administration, by Association of Regulated Nurses of Manitoba, 2020.
"I look forward to continuing to provide innovative leadership in advancing research and quality nursing and midwifery education," says Dr. Dyck. "I'm proud of our amazing team of stellar leaders, faculty and staff. Together we have achieved many accomplishments, including CRNM program approval and CASN accreditation of the BN and NP programs, enhancements to the UCN Cohort, establishment of the HSC Clinical Chair, and increased research productivity, to name a few."
The University of Manitoba congratulates Dr. Netha Dyck on this position extension.