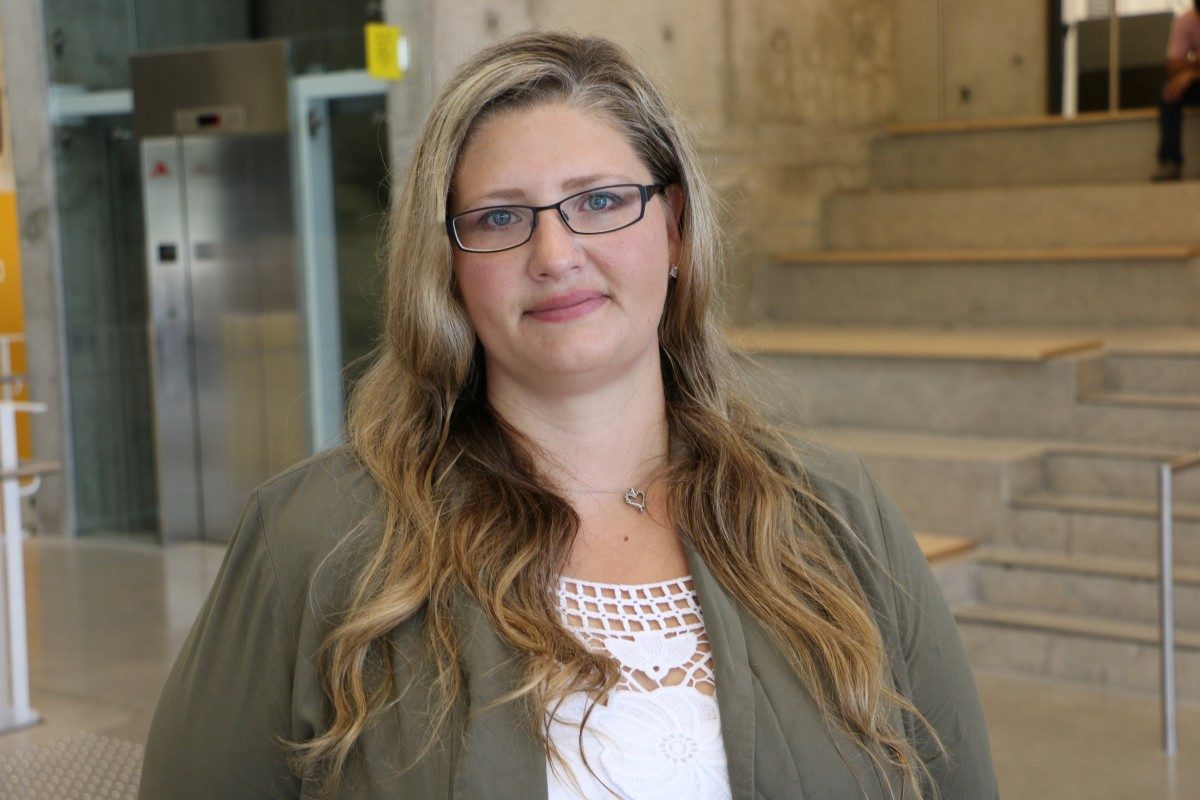 KinRec instructor wins prestigious Best Paper Prize at Leeds
July 26, 2017 —
Out of hundreds of candidates, Faculty of Kinesiology and Recreation Management Instructor Kelsey Johansen was awarded the prestigious Best Paper Prize at the Leisure Studies Association Conference held at Leeds Beckett University (Leeds, UK) in early July.
The internationally acclaimed annual Leisure Studies Association (LSA) Conference is aimed at academics, students, practitioners, policy makers and professionals from around the world who work within leisure, sports, tourism and events.
The prize is awarded to a postgraduate student or Early Career Researcher, as selected by members of the LSAC Organizing Committee after a presentation at the conference.
Johansen says she was not only surprised at her win, but humbled to have been chosen from among so many talented global candidates.
"I think it's pretty amazing that I won. But it's also amazing to see so many women keynote speakers, and women receiving this kind of recognition. It speaks highly to the inclusive nature of the Association and I'm very pleased to have been a part of that," said Johansen, adding that she appreciated the financial support from both the Association and the Faculty, which enabled her attendance and presentation at the conference.
Her winning paper, called "Becoming WWOOFer, Being Me: Enacting and Embodying (Leisure) Identities" looks at tourists who volunteer on organic farms and how, through the process of living with their host and participating in daily farm life, they learn about sustainable lifestyle and organic growing practices as well as aspects of other cultures, rural leisure and the embodied "WWOOFing" experience.
WWOOF stands for World Wide Opportunities on Organic Farms.
The paper is based on Johansen's dissertation research, which is being undertaken at the University of Otago in Dunedin, New Zealand on a full scholarship. The WWOOFing phenomena she studies is second to most prevalent in NZ with a longstanding history of more than 40 years, second only to the UK where it was founded in 1973.
Johansen is in the final stages of her PhD at Otago and will be submitting in October. In the meantime, she is appointed as an instructor here at the University of Manitoba.
Although Johansen is originally from Toronto, she was excited to accept her current two year contract at the U of M thanks to a whole lot of family history in Winnipeg.
Her maternal grandmother Louise MacLeod (nee Overall) was born and raised in Winnipeg while her grandfather, Ian MacLeod, M.D. was a surgeon at St. Boniface Hospital, which inspired her uncle Donald MacLeod to do his medical studies at the University of Manitoba.
Her cousin Lindsey Ingram later studied Athletic Therapy in the KinRec faculty and is now an acting Lieutenant with the Winnipeg Fire Paramedic Service. And, her parents met while working at Kings Drive Childrens' Home (now part of New Directions) across from the U of M campus where her mother studied Fine Arts and Cree.
The award for the Best Paper Prize includes 200 British Pounds worth of books from Palgrave Macmillan, the publisher that sponsored the prize.
Johansen says the books she's able to purchase with the award will continue to benefit her scholarship in this area.
"I've got a long list of books I want from that particular publisher so it's pretty fabulous," said Johansen.