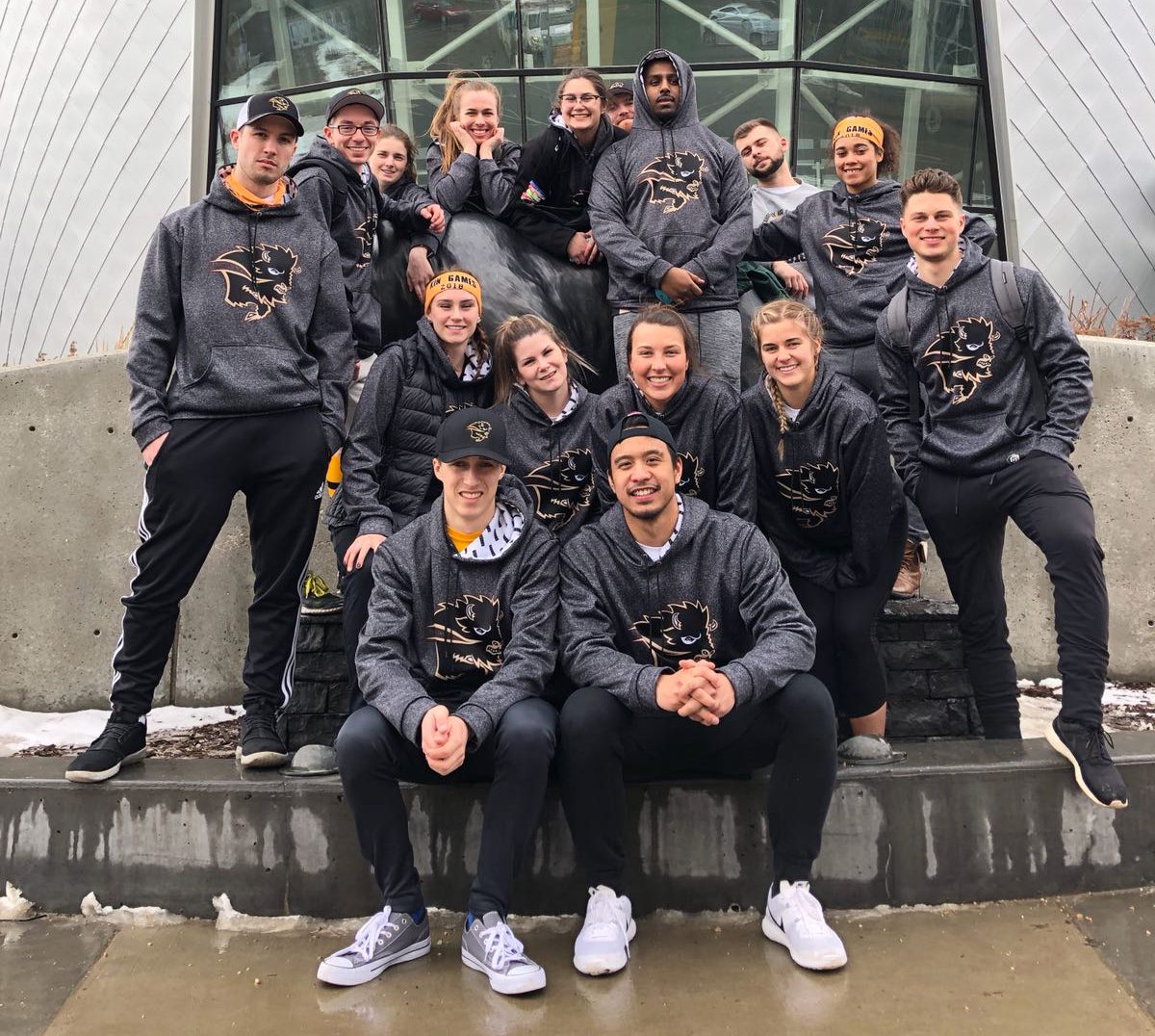 Kin for the Win
Team Manitoba looking for FKRM students to fill out roster for Kin Games at UofT March 14-17, 2019
September 12, 2018 —
While there isn't officially a national holiday specifically for Faculty of Kinesiology and Recreation Management students, the Kin Games might be the closest thing to one.
And, with Kin Games application season in full swing, if you're a full-time Faculty of Kinesiology and Recreation Management student looking to make the most of your university experience, applying to be a part of it is a no-brainer.
"I virtually knew no one at school and I wanted to make new friends and experiences," recalls fourth-year Bachelor of Kinesiology student Shannon Kleysen. "Becoming a part of the games was such a good idea for me and I know it can be for a lot of students."
The Kinesiology Games (Kin Games) is an annual interscholastic conference and competition involving post-secondary institutions across Canada for undergraduate students in the field of kinesiology, physical education, exercise science, or equivalent programs. Since its inception in 2001, Kin Games has been hosted by 16 post-secondary institutions in seven provinces.
Attending teams compete in four categories representing the four pillars of Kin Games: athletics, academics, dance and spirit.
There are also a number of keynote speeches, workshops, concurrent sessions, and networking opportunities.
The University of Manitoba hosted the Kin Games in 2017. The forthcoming edition takes place at the University of Toronto March 14-17, 2019 and is themed Unity Through Diversity.
"For me, meeting kinesiology students from across Canada is a huge highlight," says Kleysen, a two-time Kin Games veteran and a co-captain of this year's squad.
All full-time FKRM students are eligible to apply to be a part of the games' Manitoba's contingent. The process involves submitting a video/creative piece. To obtain an application form, please email umanitobakingames [at] gmail [dot] com. Deadline is Monday, Sept. 24.
Spaces are limited—the team is capped at 18.
For more information, connect with Manitoba Kin Games on Instagram (@umanitobakingames) or email umanitobakingames [at] gmail [dot] com.