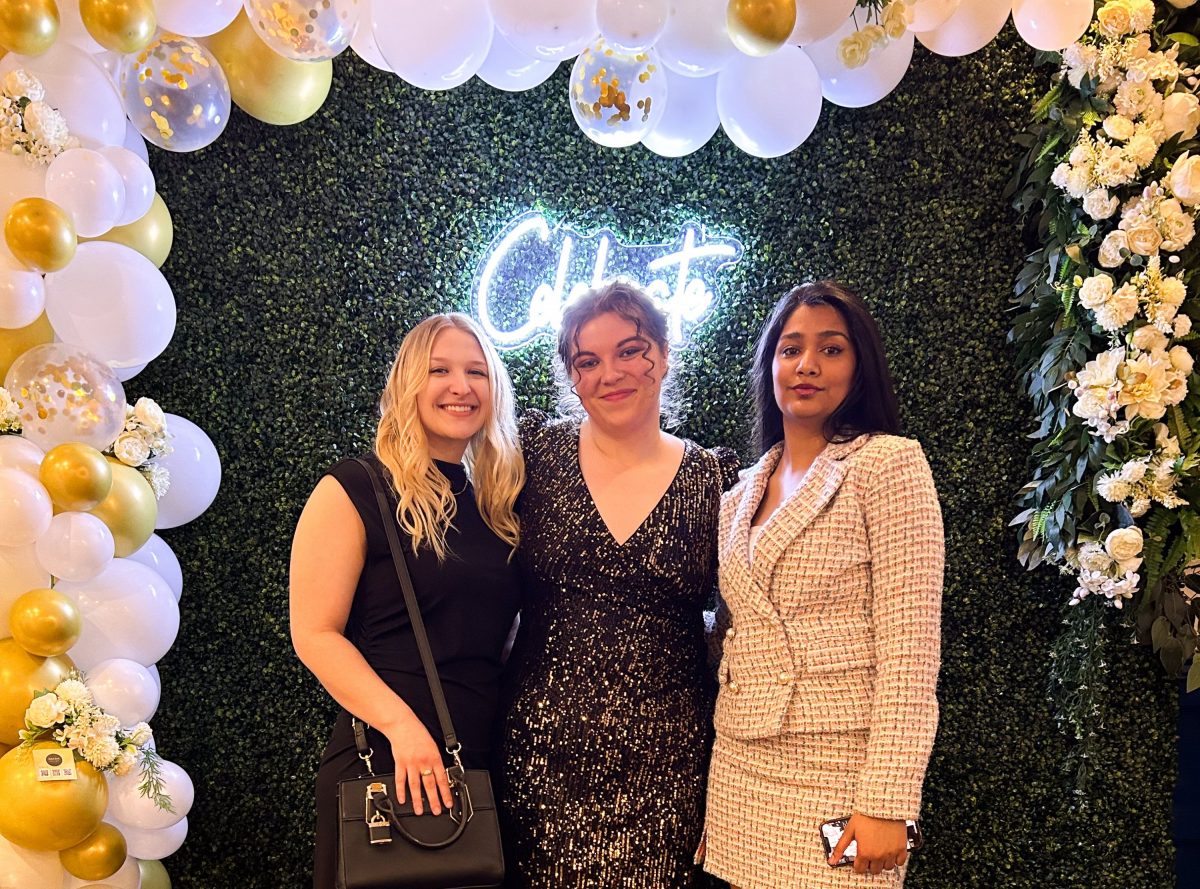 Kick off your school year with Jumpstart!
Connect with friends over food, games, and prizes as the St John's College Student Council welcomes back new and returning students.
August 25, 2023 —
Games, prizes, and food are what Jumpstart is about as the kickoff of the 2023-2024 school year is around the corner.
On September 7th, St John's college student council (SJCSA) will host their annual Jumpstart event to launch the 2023/24 academic year. Going into its 40th year, Jumpstart has been an annual event in the college since the 1980's. Passed down from multiple generations, this event is hosted in a signature location at St John's, the Daily Bread Café.
Whether it be the delicious food, games, or winning prizes, Jumpstart is something all SJCSA students look forward to as they start the school year.
We sat down with Sharaina Cottick, Co-Communications Director, and Euna Park, Vice Stick of the St John's college student council, to talk about their experiences with Jumpstart.
What is your favourite part about Jumpstart?
Euna: My favourite part about Jumpstart is getting to know all the members and having fun playing games like bingo! It is an important event to welcome new members and build the St John's community.

Sharaina: Last year was my first Jumpstart, and I loved the prizes we won! The merchandise was a big hit for me, including St John's college hoodies and shirts and gift cards to the Daily Bread.
What can students look forward to at this event?
Euna: At Jumpstart, students look forward to connecting with friends, playing games, winning prizes, and enjoying delicious food!

Sharaina: It's an exciting time of year, and students can be excited about the food and getting to know other college members.
Who can attend Jumpstart? If someone would like to attend, how can they join?
Anyone can attend Jumpstart, as it is an event to get to know each other and have fun! Jumpstart is on Thursday, September 7th, 2023, from 5 pm to 8 pm at the Daily Bread Café.
As Euna and Sharaina mentioned, the community is an integral part of St John's College. Whether over food, events, or games, the community is at the heart of the college, welcoming in students worldwide.
Click here to learn more about Jumpstart and the St John's College Student Council.
To become a member of St John's College, sign up here.