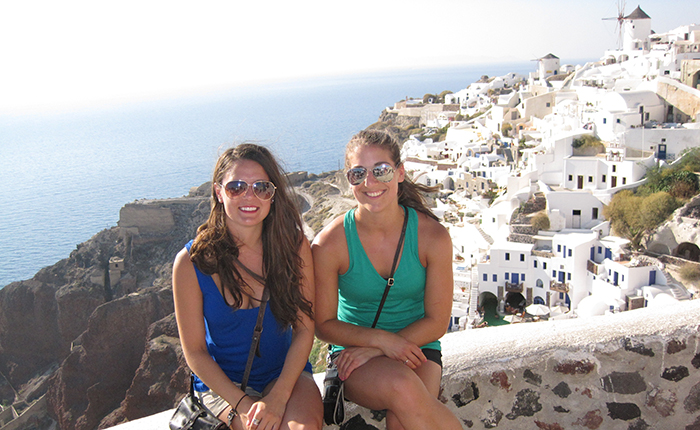 Karine Sabourin: Flying High
May 7, 2014 —
Karine Sabourin's friends and professors may call her "down to earth", but that hasn't stopped this third-year Finance major from seizing every opportunity the Asper School offers to expand her horizons and take flight into an exciting future.
Sabourin is a proud member of Aboriginal Business Education Partners (ABEP), which provides her with a supportive community that helps her "navigate the waters of balancing schoolwork and kick-starting my career."
She plans on pursuing a career in finance – and she's already gained valuable work experience at RBC through the Asper Co-op Program.
"My co-op experience allowed me to get real insight into what being an account manager in commercial banking entails. I was able to apply the concepts I learned in the classroom to real-life scenarios. I had great co-workers who went out of their way to ensure I was learning and being challenged."
And thanks to the Asper School's International Exchange Program, she recently spent a summer abroad at the Kedge Business School in France. While overseas, she explored Europe, from the island of Santorini to Rome, Prague and Berlin.
"Experiencing different cultures and finding myself in challenging situations while travelling has definitely helped me mature as a student and as a person. As a future business professional, the experience provided me with countless connections all over the world."
ABEP, Asper Co-op and International Exchange work together to create opportunities for students to grow. Sabourin discovered the co-op opportunity at RBC thanks to the ABEP program coordinator. (RBC is one of ABEP's corporate partners.) And ABEP helped offset her international exchange travel expenses with an international study award.
Sabourin says that after she graduates, the sky's the limit. No matter where she lands, she's confident she'll succeed.
"I believe my time at Asper has prepared me for anything that comes my way."