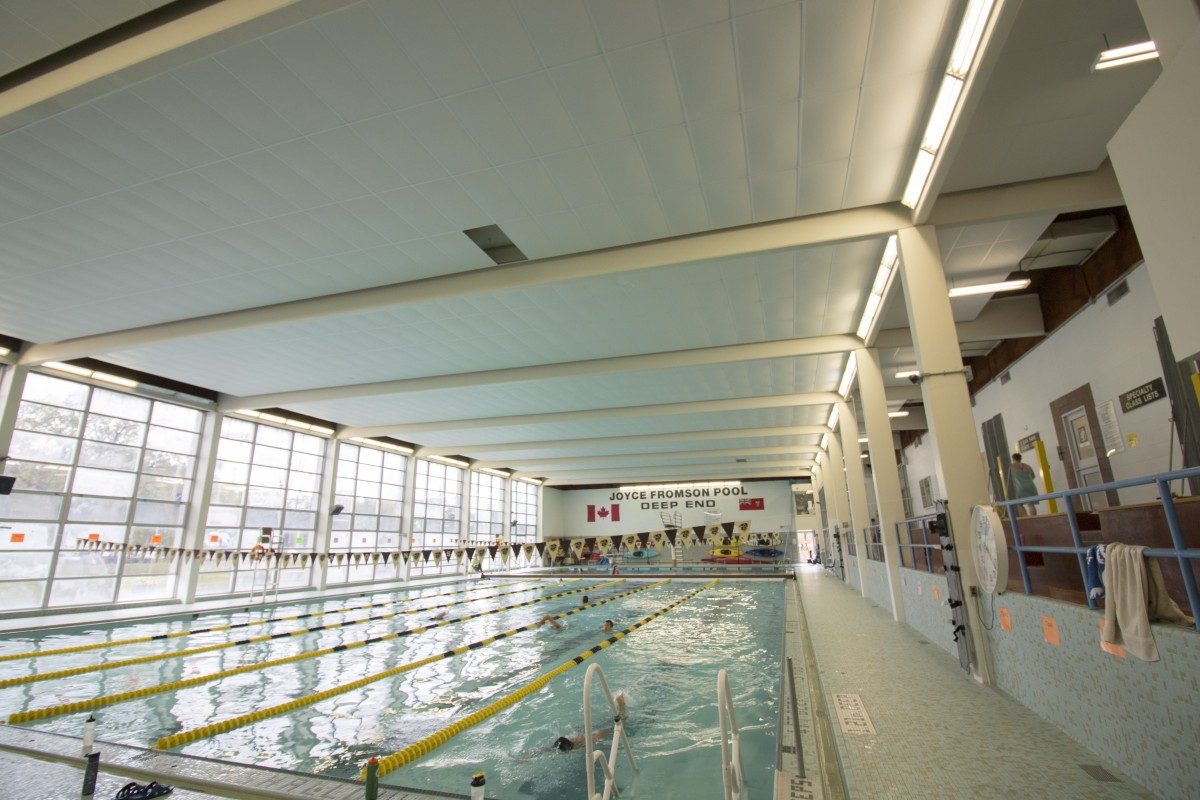 Joyce Fromson Pool to re-open Jan. 4
December 14, 2018 —
Sometimes the best gifts come after the holiday season. This is indeed the case for Joyce Fromson Pool.
After closing unexpectedly for repairs in October, the University of Manitoba pool's anticipated re-open date is Friday, Jan. 4 at 6 a.m. and will resume normal hours of operation.
In mid-October, a pool systems failure resulted in major flooding of the pool's mechanical room and surrounding areas. The pool was drained to stop the flooding.
All impacted electrical wiring and distribution panels have been replaced. Circulation pumps, motors, and sump pumps have also either been rebuilt or replaced as well. Several other maintenance items were also completed, such as tiling repairs and spectator seating refinishing. Additional training and education has also been provided to Operations & Maintenance staff to safely operate the pool mechanical systems.
We understand and empathize with the inconvenience the pool's repair-related closure caused for our community. We apologize, and thank you for your understanding and patience.
We're excited to have everyone back in the pool! Please see our full-listing of aquatic lessons and offerings.