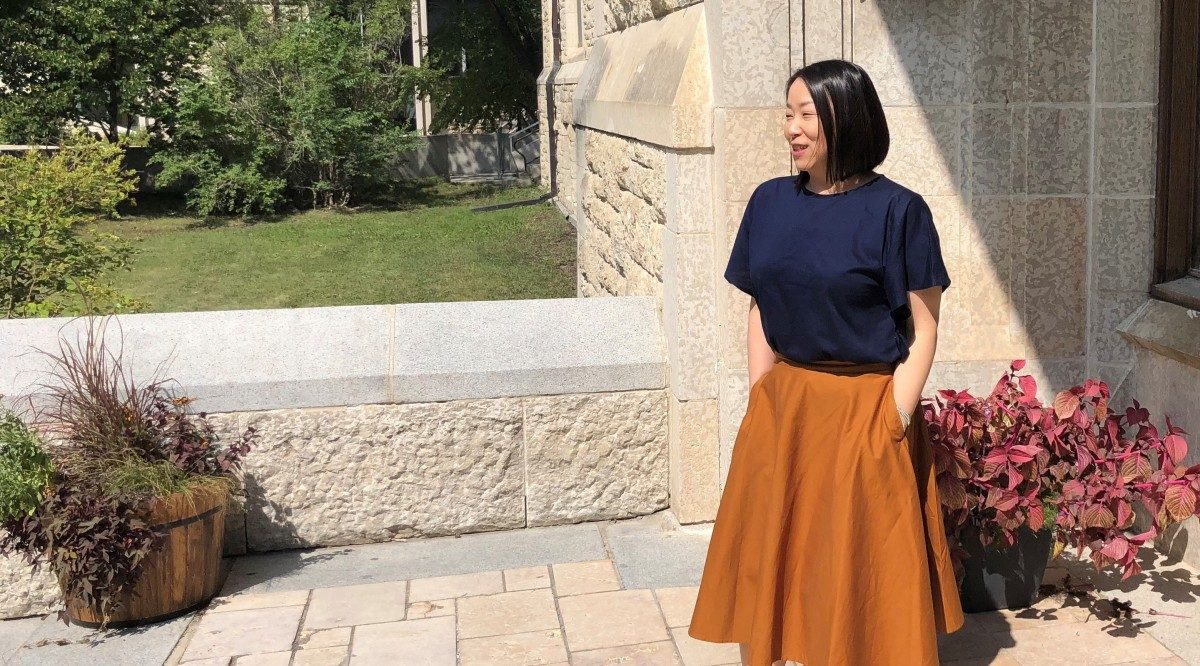 Joo named UMIH Director
Humanities researcher to lead Institute
September 6, 2018 —
Hee-Jung Serenity Joo has been named Director of the University of Manitoba Institute for the Humanities (UMIH). Joo began a three year term on July 1, 2018.
Established in 1990, the UMIH fosters research and scholarship and promotes cross-disciplinary research in the Humanities and allied Social Sciences. It regularly offers creative, thoughtful, and timely programming both on and off campus showcasing outstanding research from doctoral students to senior professors from the University of Manitoba and across the globe. While the Institute is located within the Faculty of Arts, it serves the entire Humanities constituency in the University and the general community through activities including event workshops, colloquia and lectures, research clusters and affiliates, an annual conference, an annual graduate fellowship and the hUManities blog.
As Director, Joo, along with the Institute's Board of Directors, helps to steer the annual research focus and the selected programming. In 2018-19, the UMIH research clusters will focus on two subject areas: Collecting, Citing and Curating and the Health Humanities. This year, UMIH is supporting four research affiliates and has scheduled a full slate of programming including the continuation of the Arts of Conversation and Futures in the Humanities series. Joo is looking forward to the exciting year ahead, continuing the commitment to support Humanities research conducted at the UM, to bring renowned researchers from around the world to Winnipeg and to connect Humanities research with the greater public community.
"I am a firm believer in the powers of culture and cultural literacy in helping to transform the world for the better."
Joo, Associate Professor in the Department of English, Theatre, Film & Media, has been with the University of Manitoba since 2007. She holds a PhD from the University of Oregon and a BA summa cum laude from Louisiana State University. Her research and teaching interests include ethnic American literature, speculative fiction, critical race studies and queer studies. Joo's current research project is on racial futures. She explains, "for politically marginalized populations, culture is the site at which their dreams, desires, and demands for a more just world are articulated. I'm drawn to texts by writers and artists of colour who are critical of capitalist notions of progress and development and dare to imagine alternative futures of resistance, survival, and flourishing."
When not on campus, Joo volunteers with the Prison Library Committee, Queer and Trans People of Color (QTPOC) Winnipeg, and serves on the board of the Plug-In Institute for Contemporary Art. "My work is driven by a commitment to public humanities," shares Joo. "I am a firm believer in the powers of culture and cultural literacy in helping to transform the world for the better."
Support UMIH with a gift.
Sign up for the hUManities blog by emailing umih [at] umanitoba [dot] ca.